The gorgeous Ebele and her love, Emeka's wedding ceremony was filled with so many emotional moments. You are getting pretty excited, right?! The super cute thing about the couple is how they met and how Emeka described thought his bride was about five years older the very first day they met. Luckily for him, they are married now and that statement is now a funny thing to look back on.
Their traditional wedding was just as beautiful. They stylishly showed off the beauty of the Igbo traditional marriage. Ebele showed us that she is not the conventional bride, she totally brought in her personality and style to her first outfit for the day. The groom Emeka also looked great in his outfit for the day. The white wedding, the bride walked down in April by Kunbi dress and looked effortlessly beautiful. All in all, it was a beautiful ceremony captured by the talented Bedge Pictures.
Here's a little backstory of how they met by the bride.
How We Met
By the bride, Ebele
The very first time I met Emeka, we were at my family house in Nigeria. Emeka had come around completely unplanned as he was accompanying my sister's then-boyfriend. During the banter, I remember one of my sisters asked Emeka to guess our ages (bearing in mind I'm the youngest), this guy confidently promoted me to the oldest and added like decades on to my age lol (slight exaggeration – but definitely at least 5 years). Then he tried to convince me it was a compliment! It was pretty funny watching him trying to backtrack! To this day, I still like reminding him how he basically told me that I look old and wrinkly within moments of knowing me! Ever the smooth talker lmao. I still married him though, look at God, won't He do it.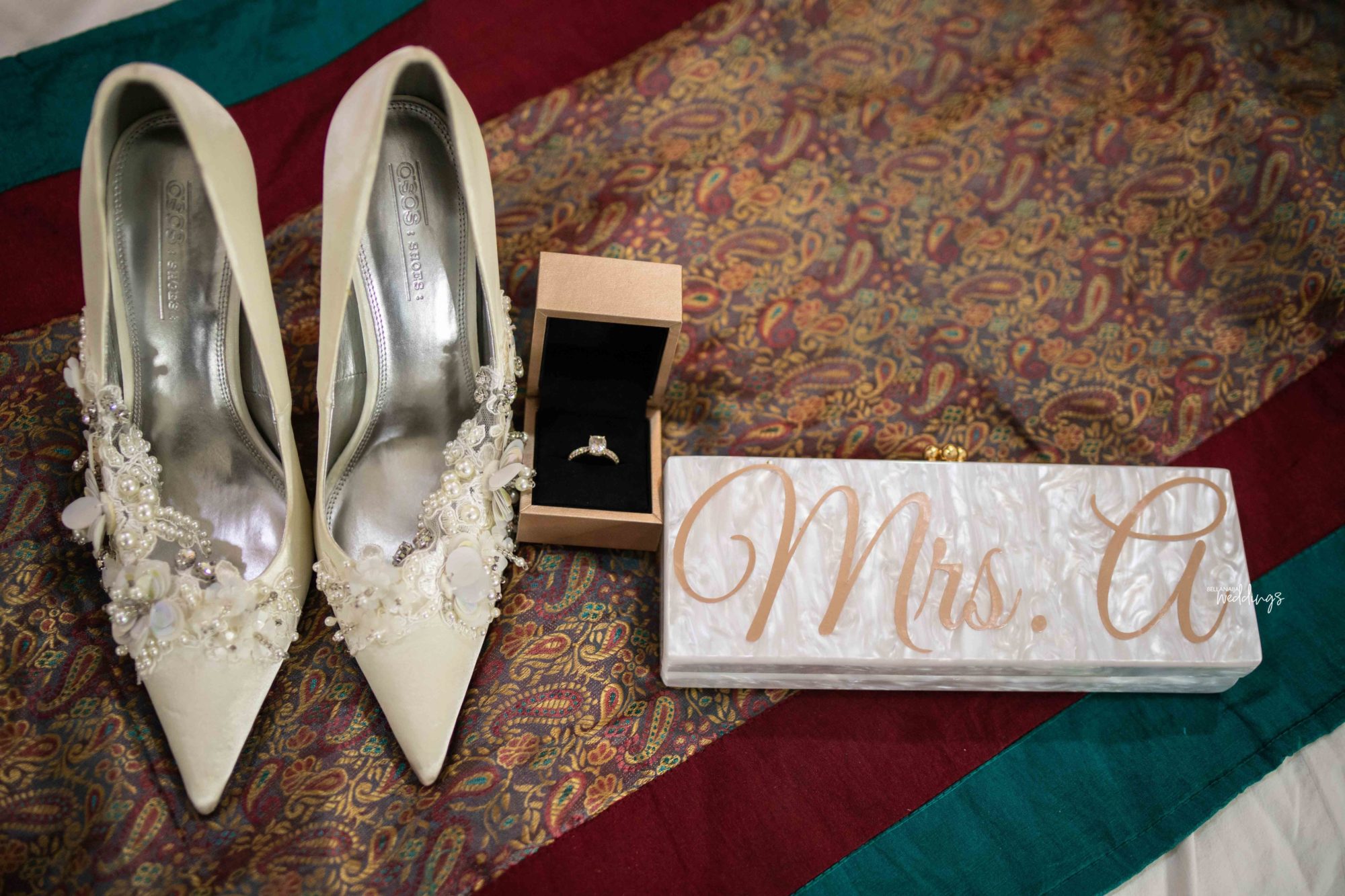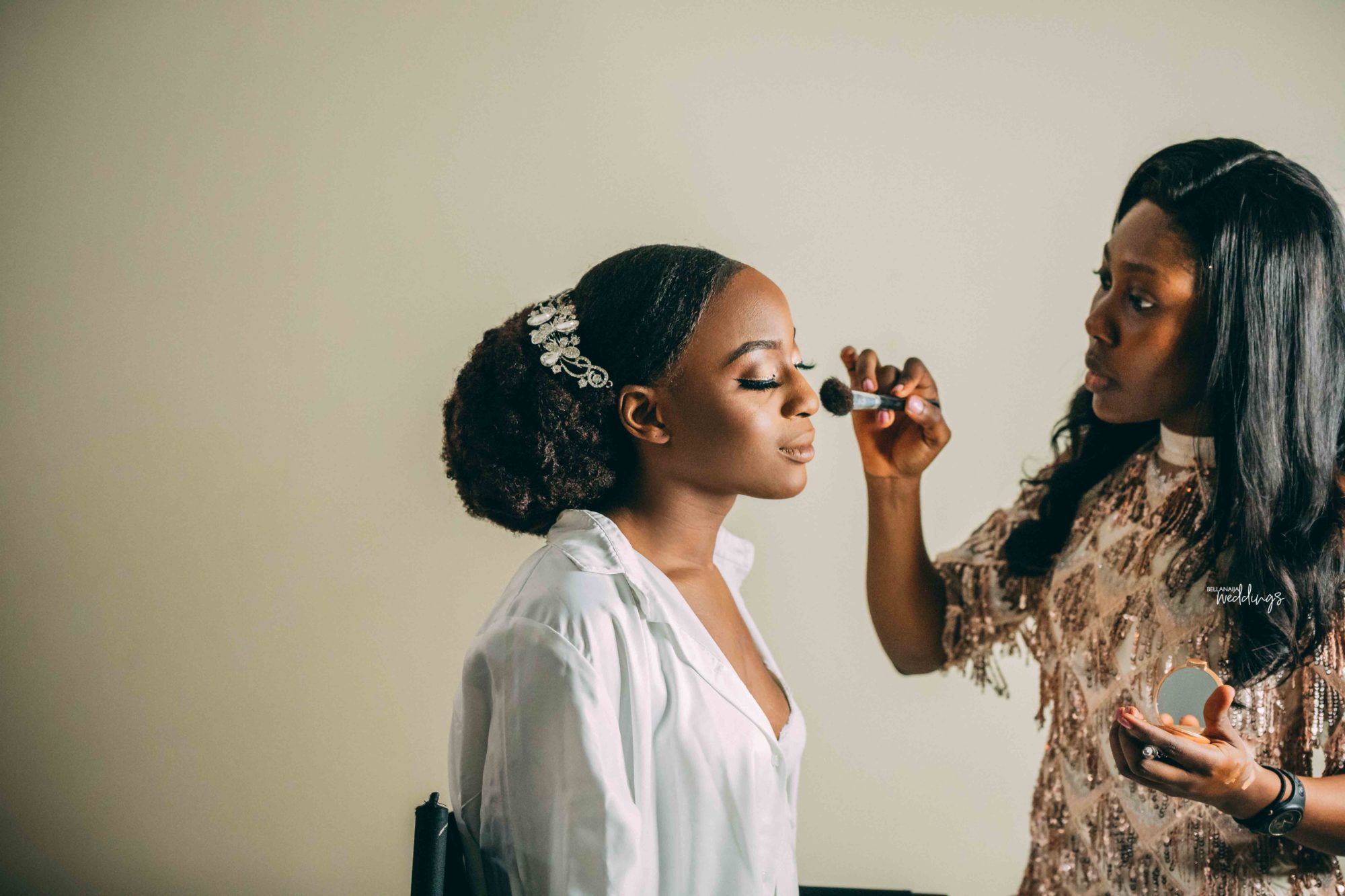 Even though it was a group setting, Emeka and I connected immediately. I vividly remember the feeling I got when he introduced himself for the first time and we shook hands and made eye contact. I instinctively liked his vibe and I literally felt this energy between us. I liked how he was super authentic, down-to-earth, pure and quietly confident. He had no bravado, he was just super chill and funny. Our connection was easy. We shared the same silly sense of humor and love for all things music and creativity. We literally spent the whole evening laughing and playing around. He was interested in my art and I was fascinated by his architecture. He was surprised that even with my British-co accent I still knew more about Afro beats than him.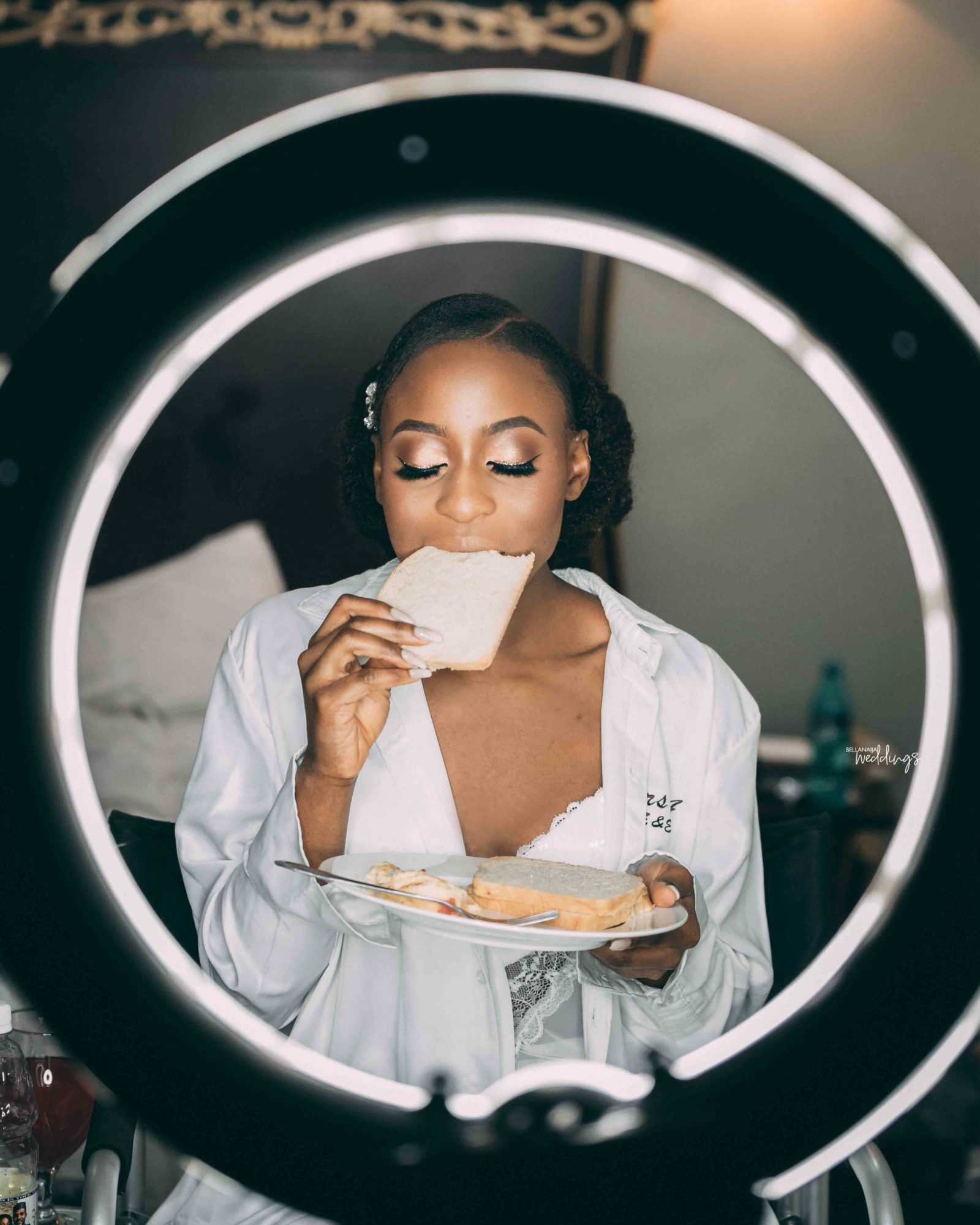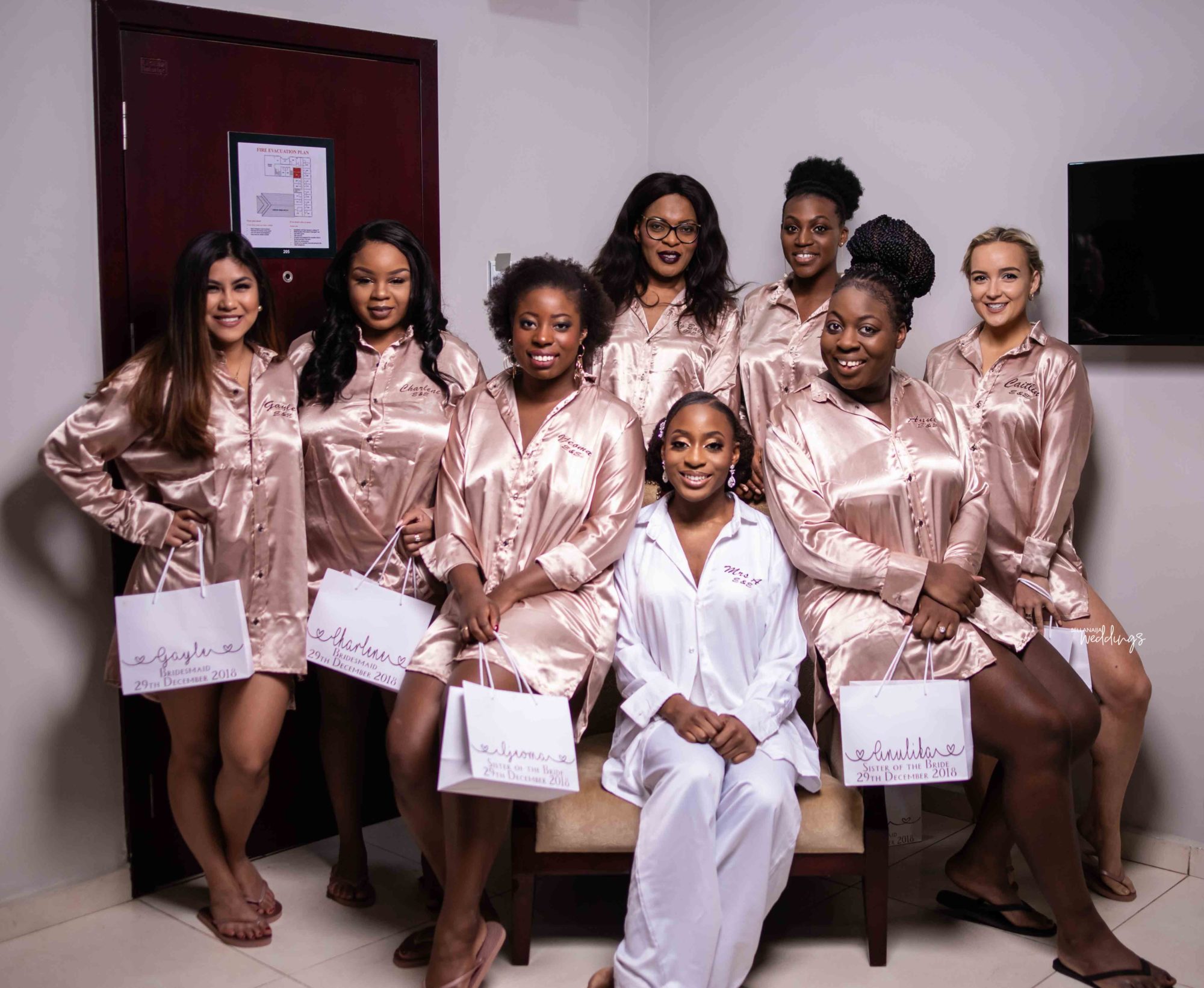 When I returned to the UK, Emeka added me on Facebook and we started messaging every day. Eventually, I gave him my number and we started talking every day on WhatsApp. We would literally speak for hours throughout the day and spend the whole evening discussing until the early hours of the morning. He became my best friend who I could talk to about anything. We would speak in the morning before work, on my way back from work and the evening before bed. On birthdays and our anniversaries, Emeka would send me gifts and special videos.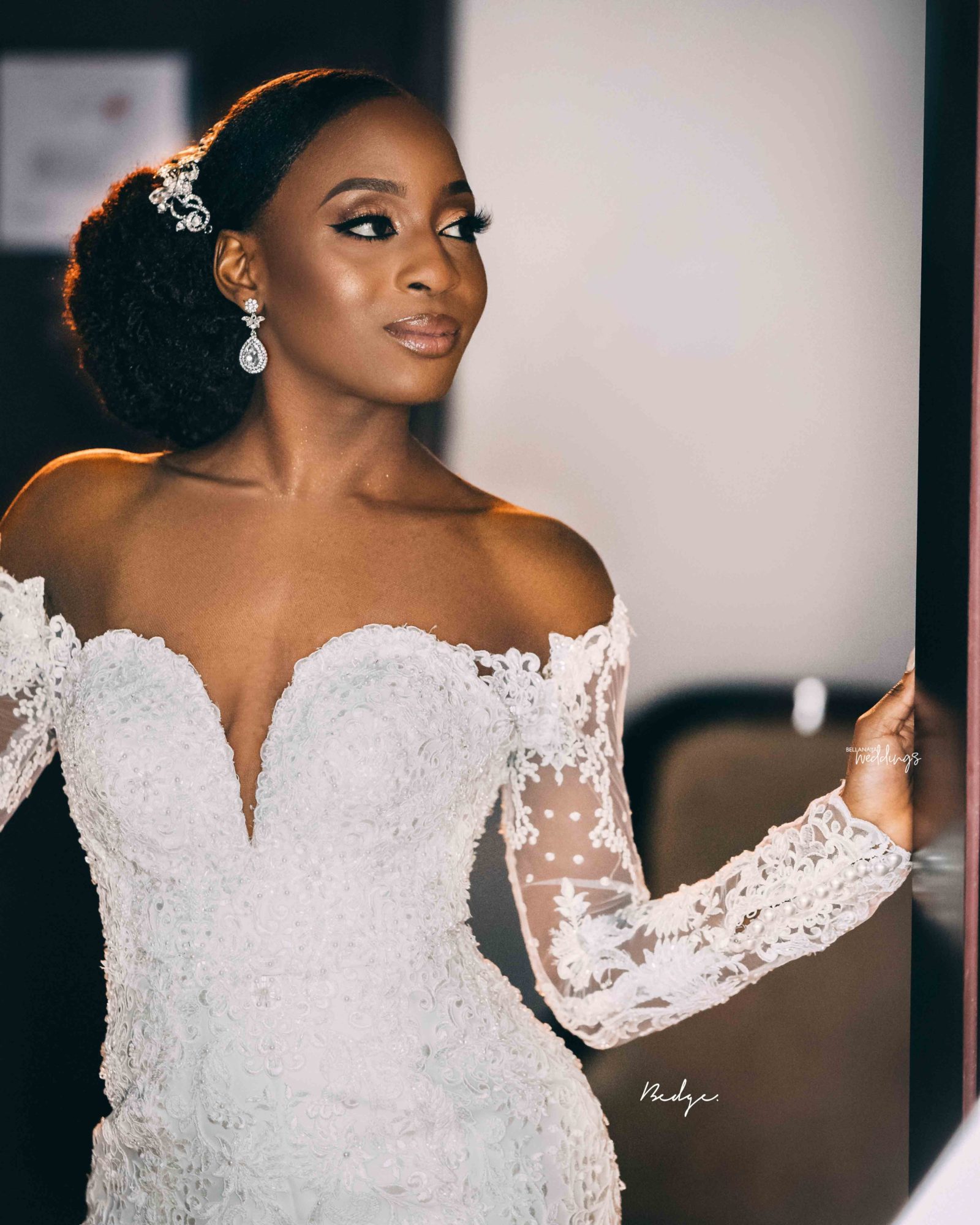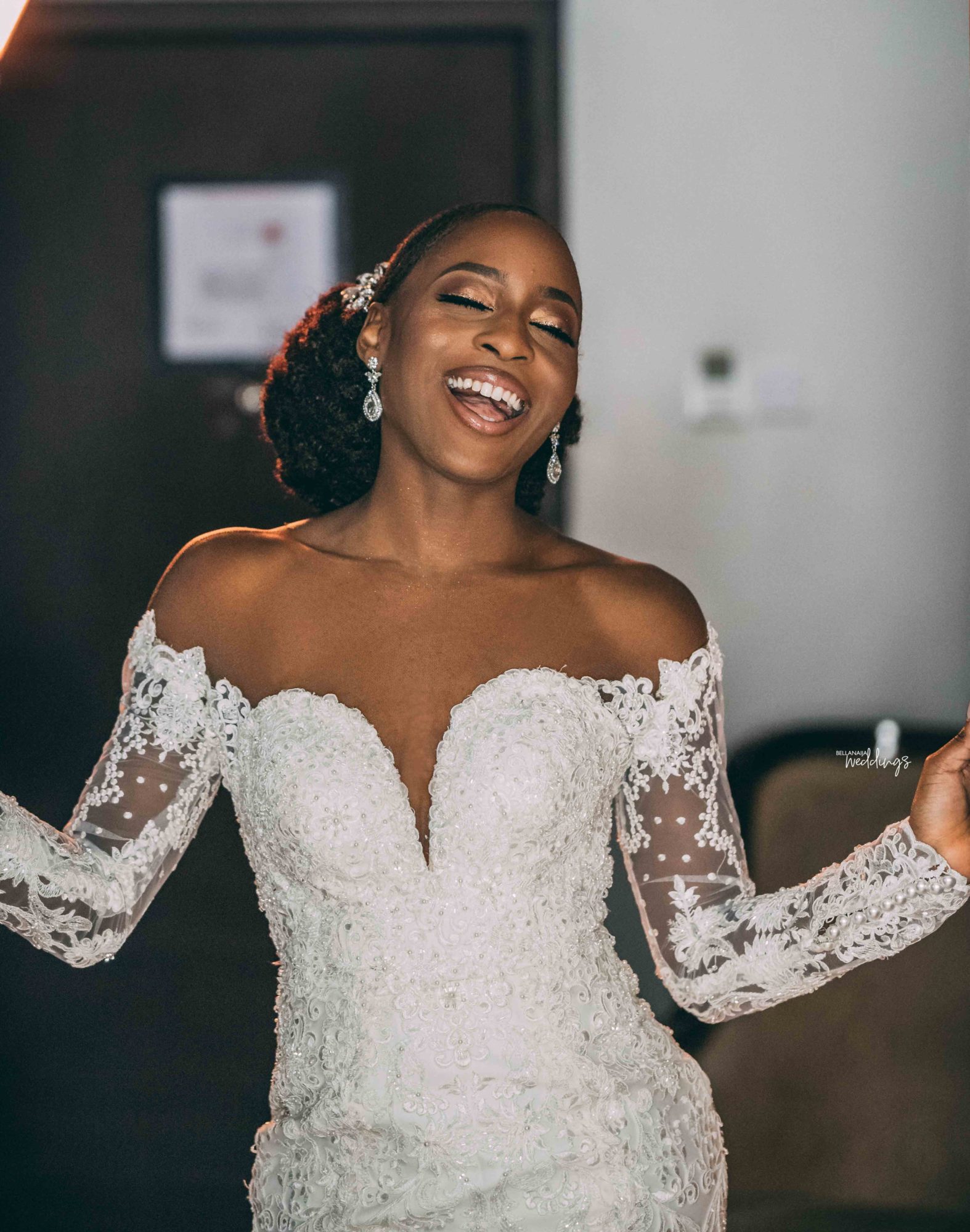 On his 34th birthday, I created a bucket list of 34 things we would do together and places we would see. One of them was swimming lessons, which we did together when I visited Abuja. At first, I wasn't 100% sure about entering into the commitment, but my husband was patient, kind and steady. He always said he knew we were meant to be together. He never had a single doubt about our future together and never stopped taking the steps to give me the same confidence. One of the main things that really stood out to me about my now husband is how thoughtful he is. On the 14th of March 2016, Emeka's birthday, he chose to spend it with those in need and to bring his birthday cake to people who were lonely in the hospital. I remember thinking about how his kindness reminded me of my father and grandfather. I knew he was the kind of man I wanted to be with.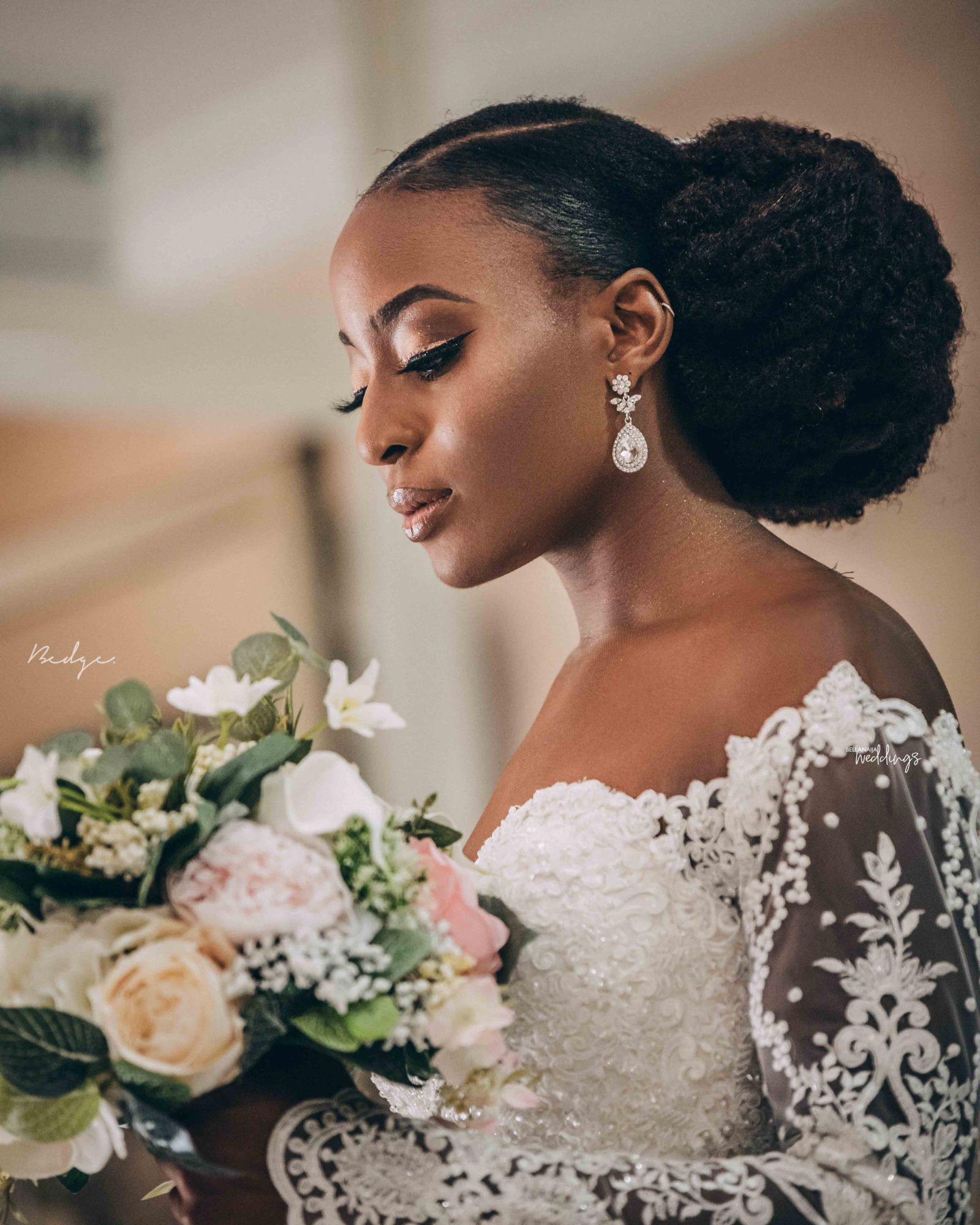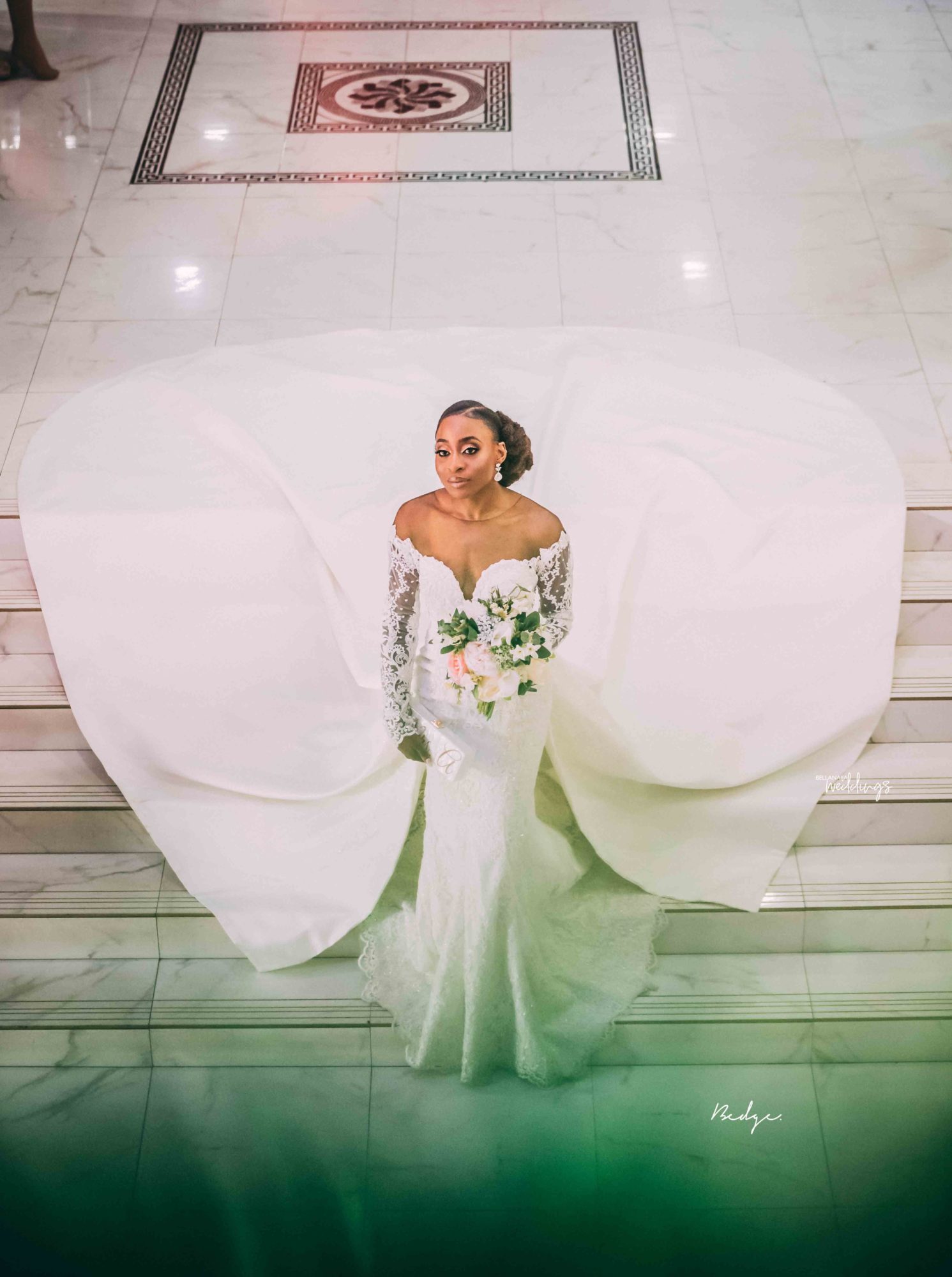 We got engaged January, 4th 2018 at a Waterfront Bar in Lagos, Nigeria. I had left Anambra State (where my family home is located) to go to Lagos and we had planned for Emeka to come with me. However, before I left Anambra, Emeka had told me he needed to rush back to Abuja for work at the last minute and could not come with me to Lagos. I was distraught because I thought I might not see him again before I returned to the UK. However, he was planning to propose and had planned a special surprise which he has communicated with one of my closest friends who is based in Lagos. On the evening of 4th of January 2018, I was out at the Waterfront Bar with my friend, my sister and her partner. I didn't know Emeka was coming.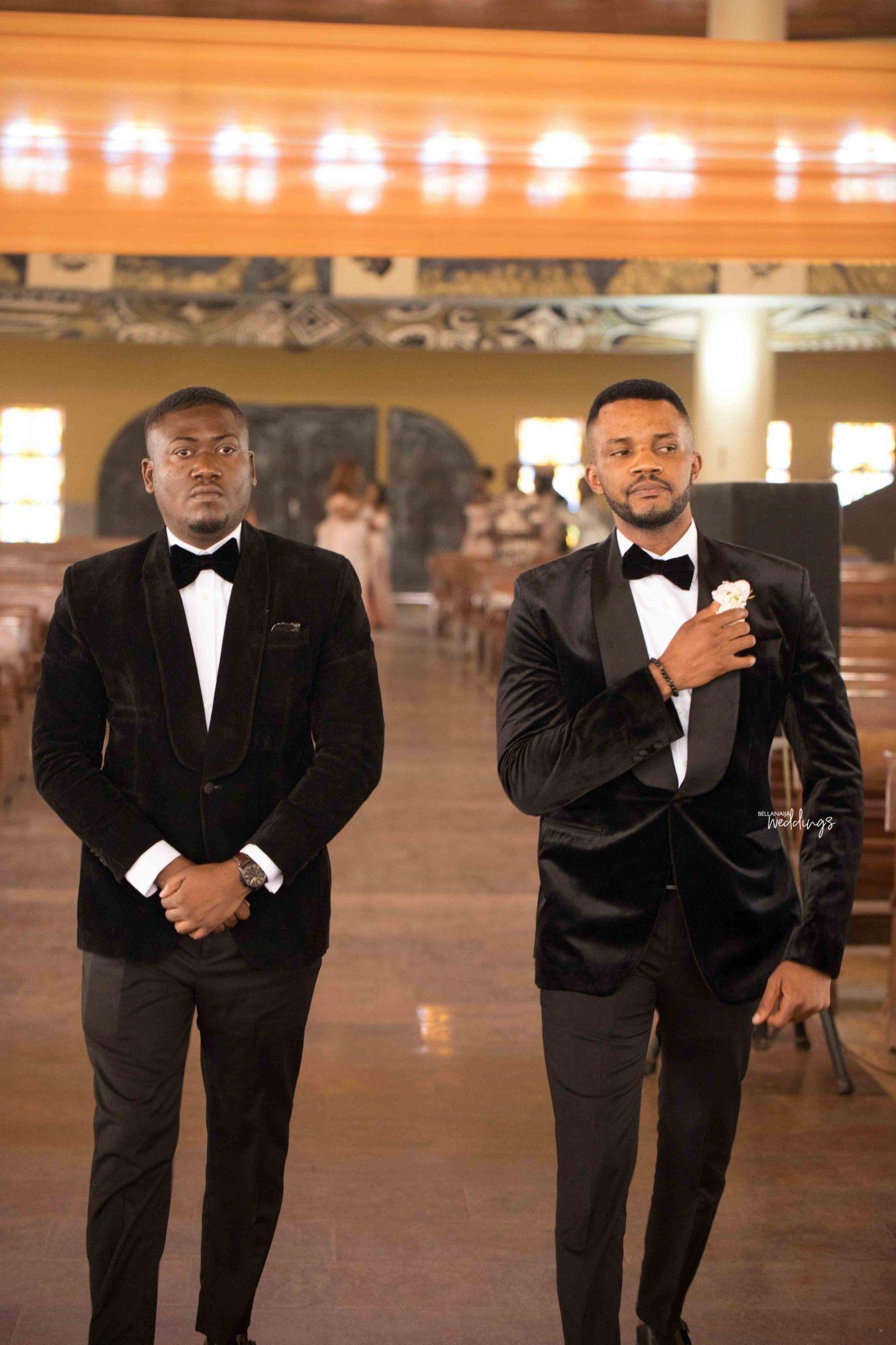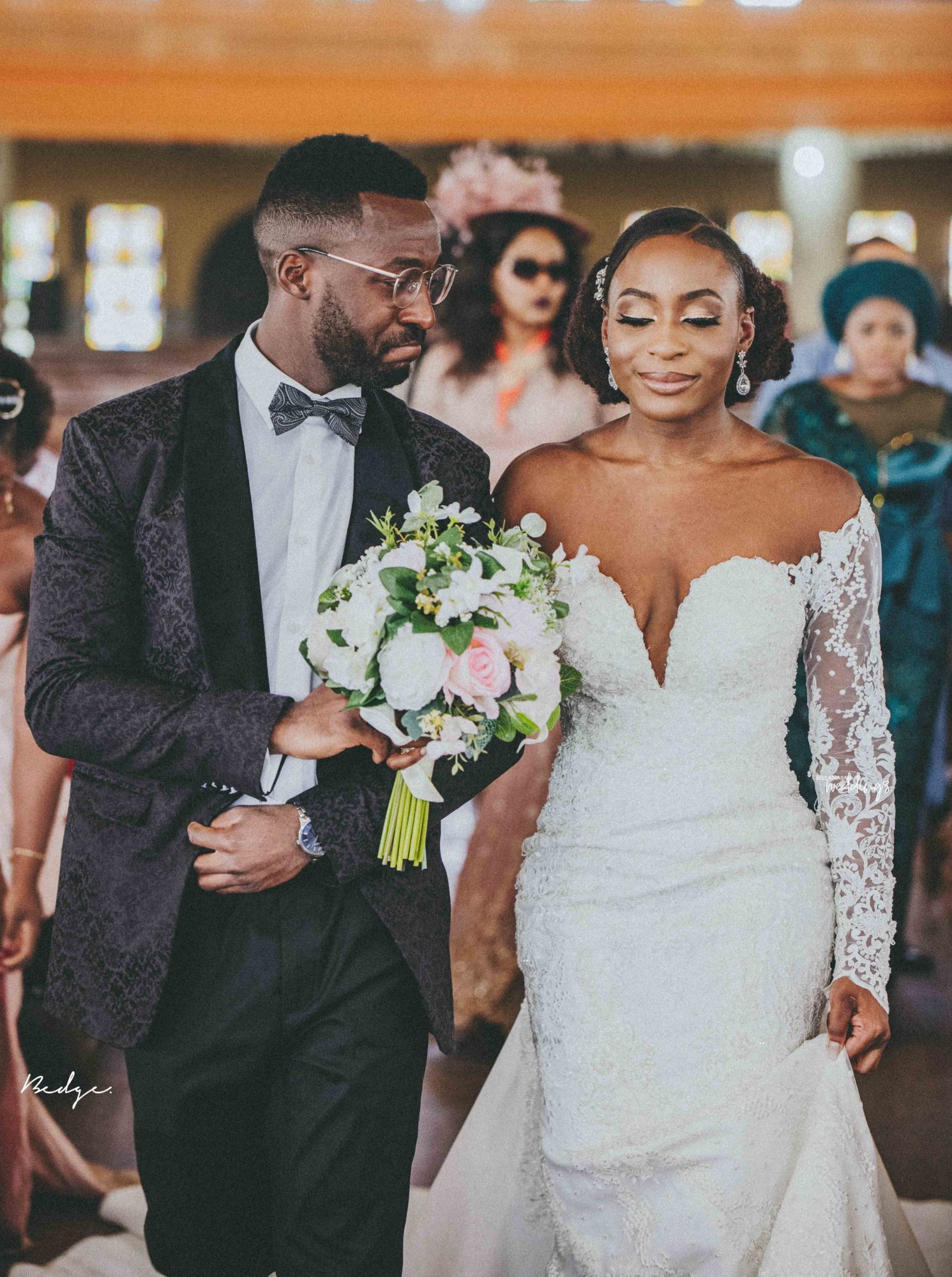 So, when he arrived, I was completely surprised and emotional. Our favorite song at the time, John Legend 'You and I' was playing when he knelt down and asked me to be his wife. I couldn't actually hear what he said because the music was so loud, and we were both nervous! But I saw the most perfect ring and his mouth moving, so I didn't hesitate to say yes! I am generally quite indecisive but choosing to be Emeka's wife was the easiest.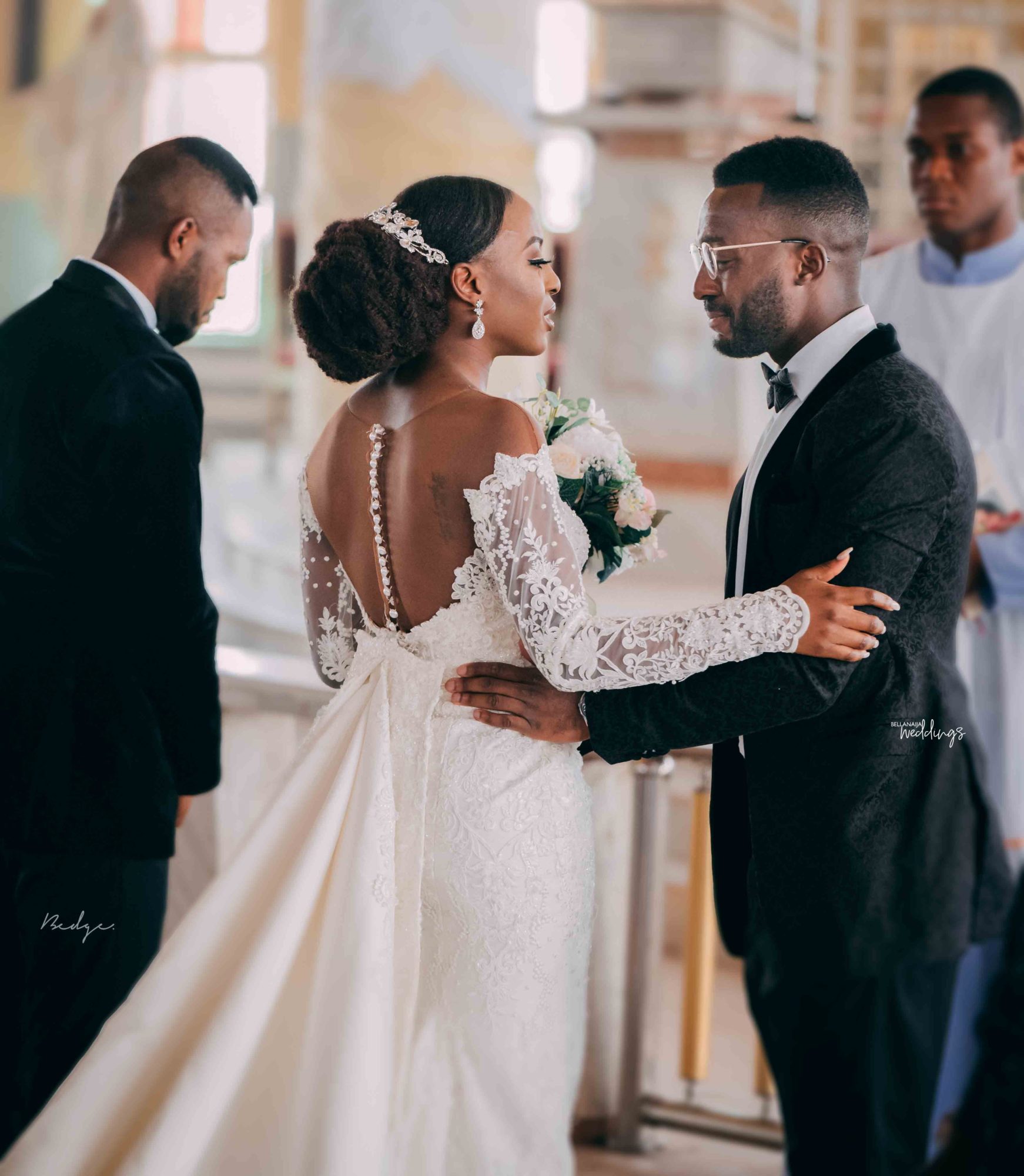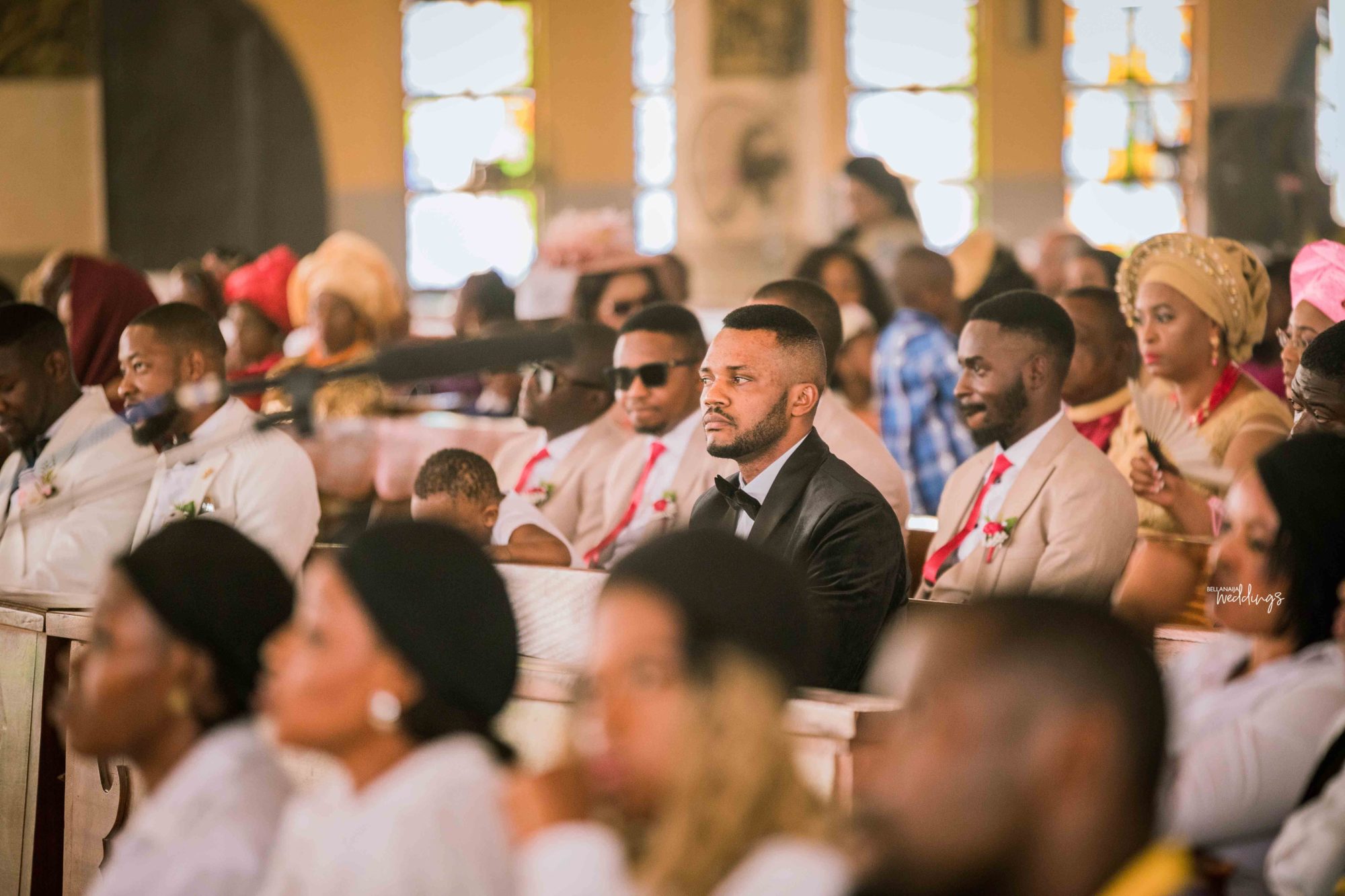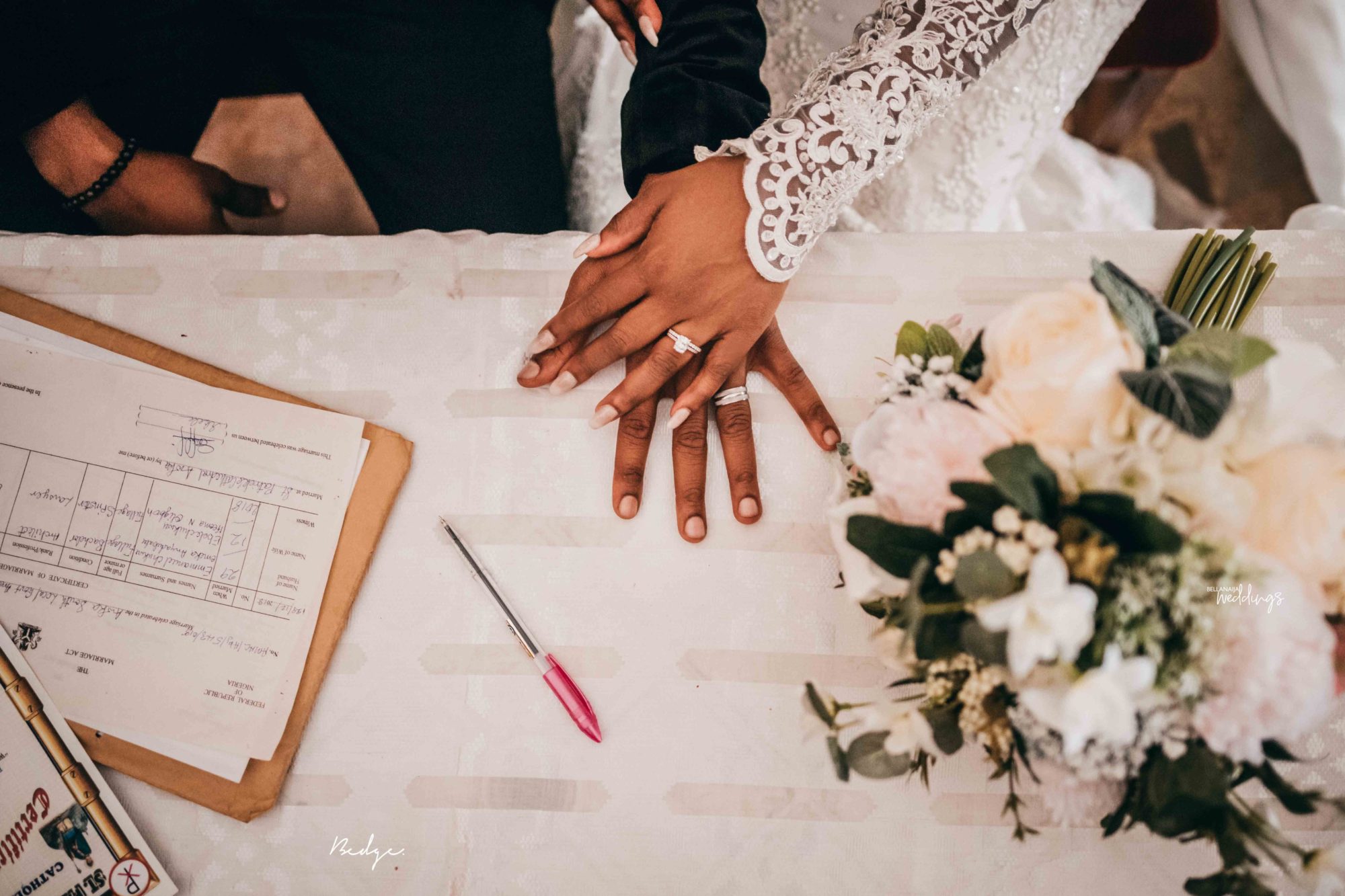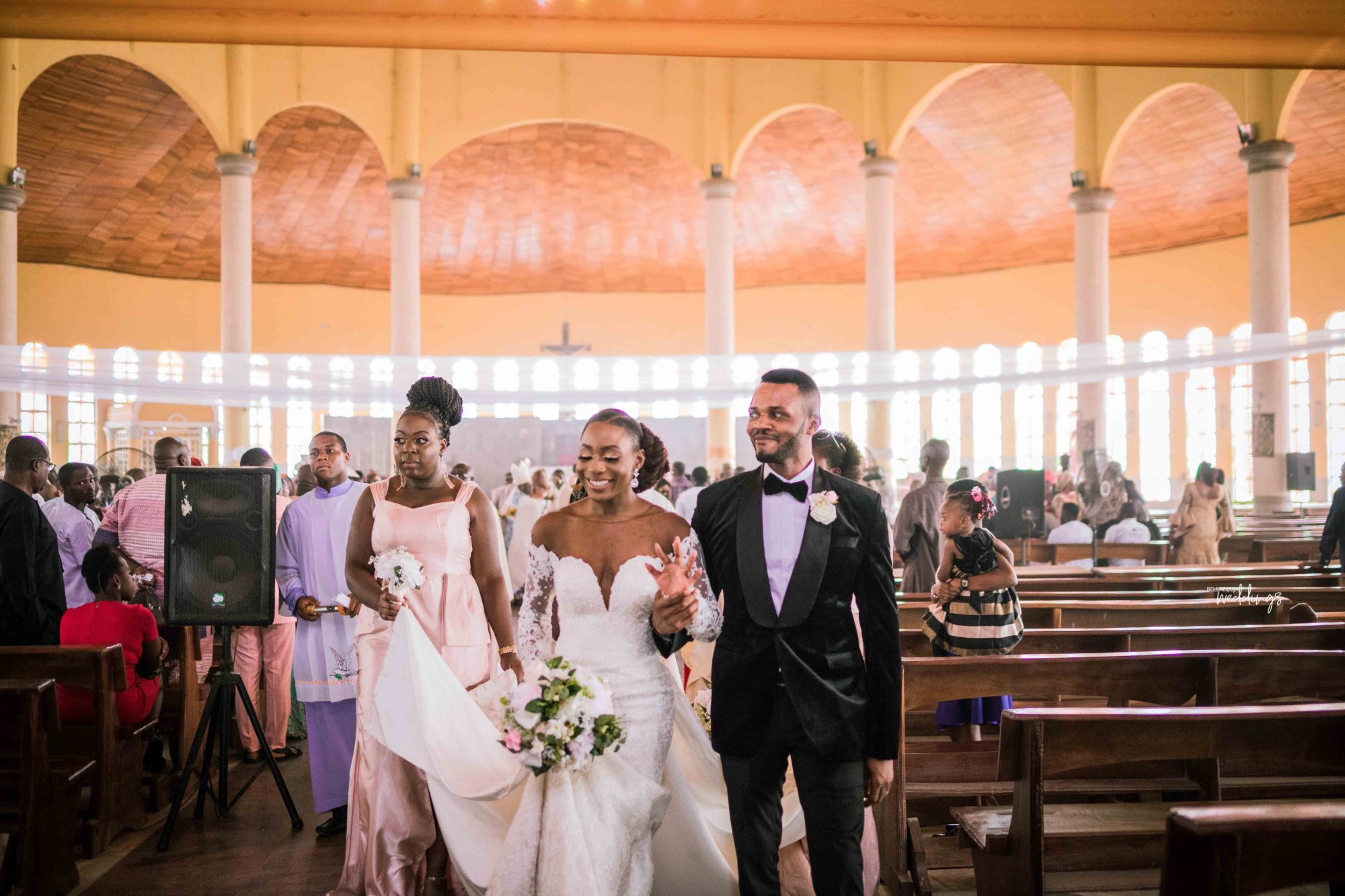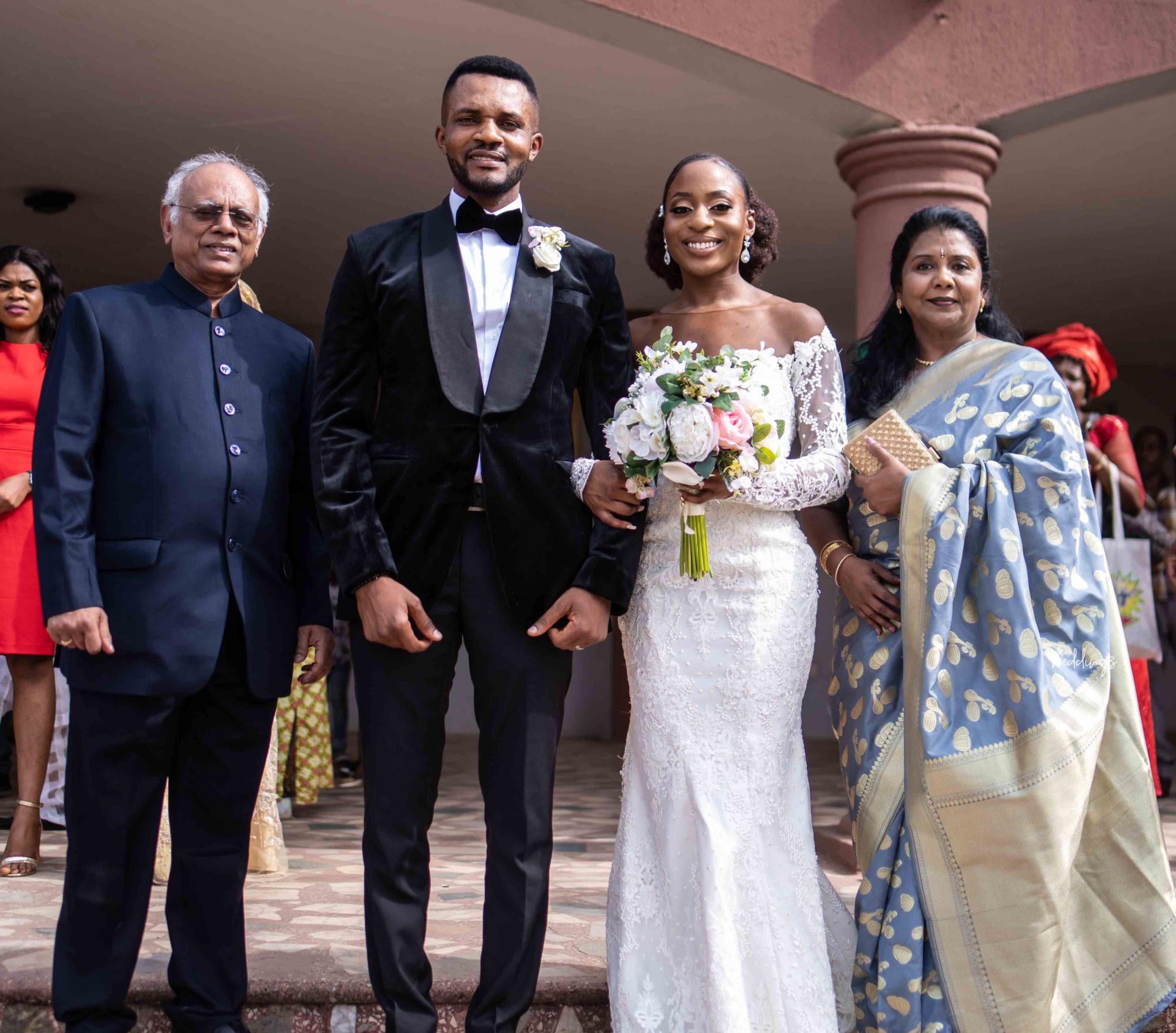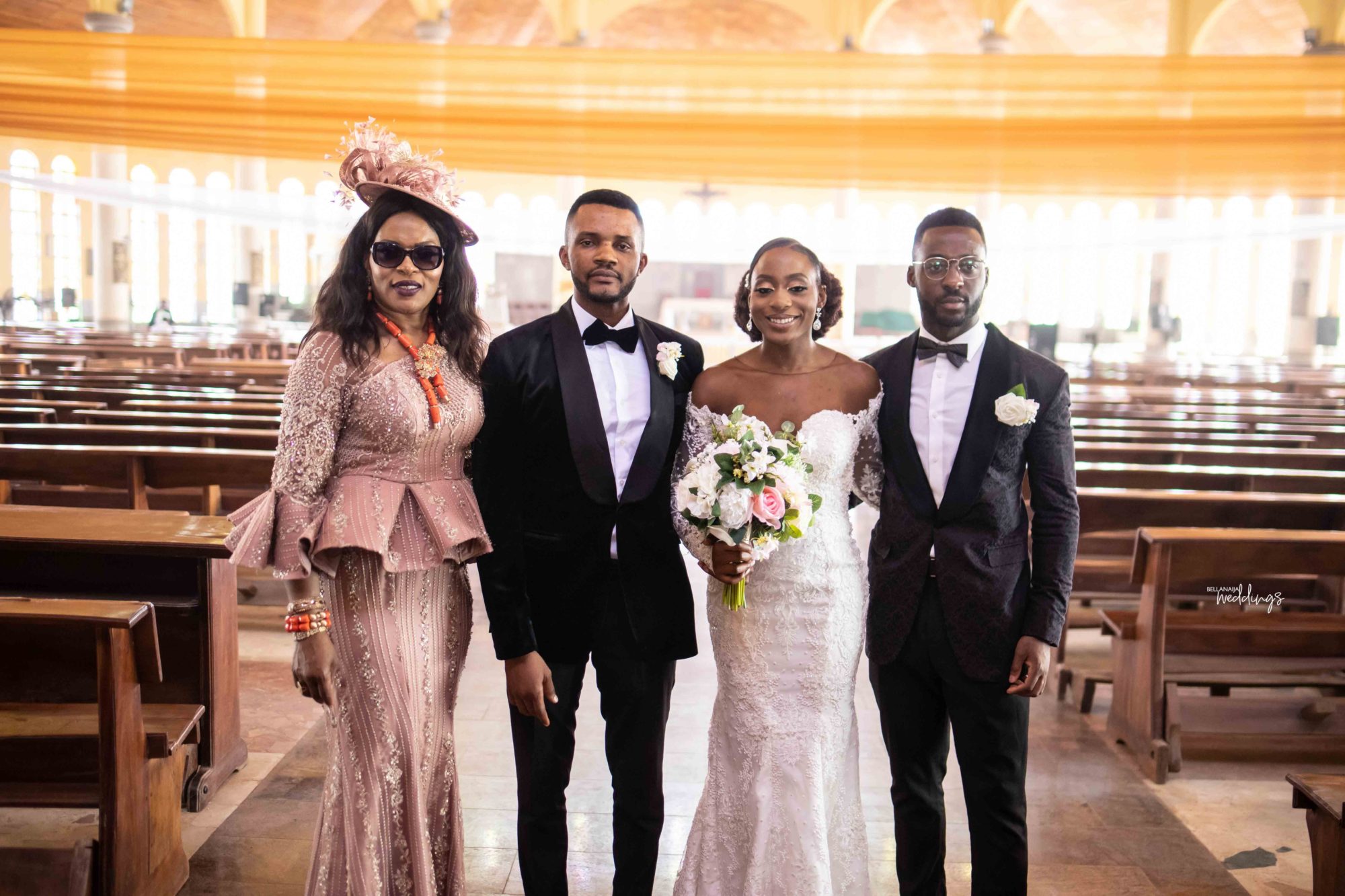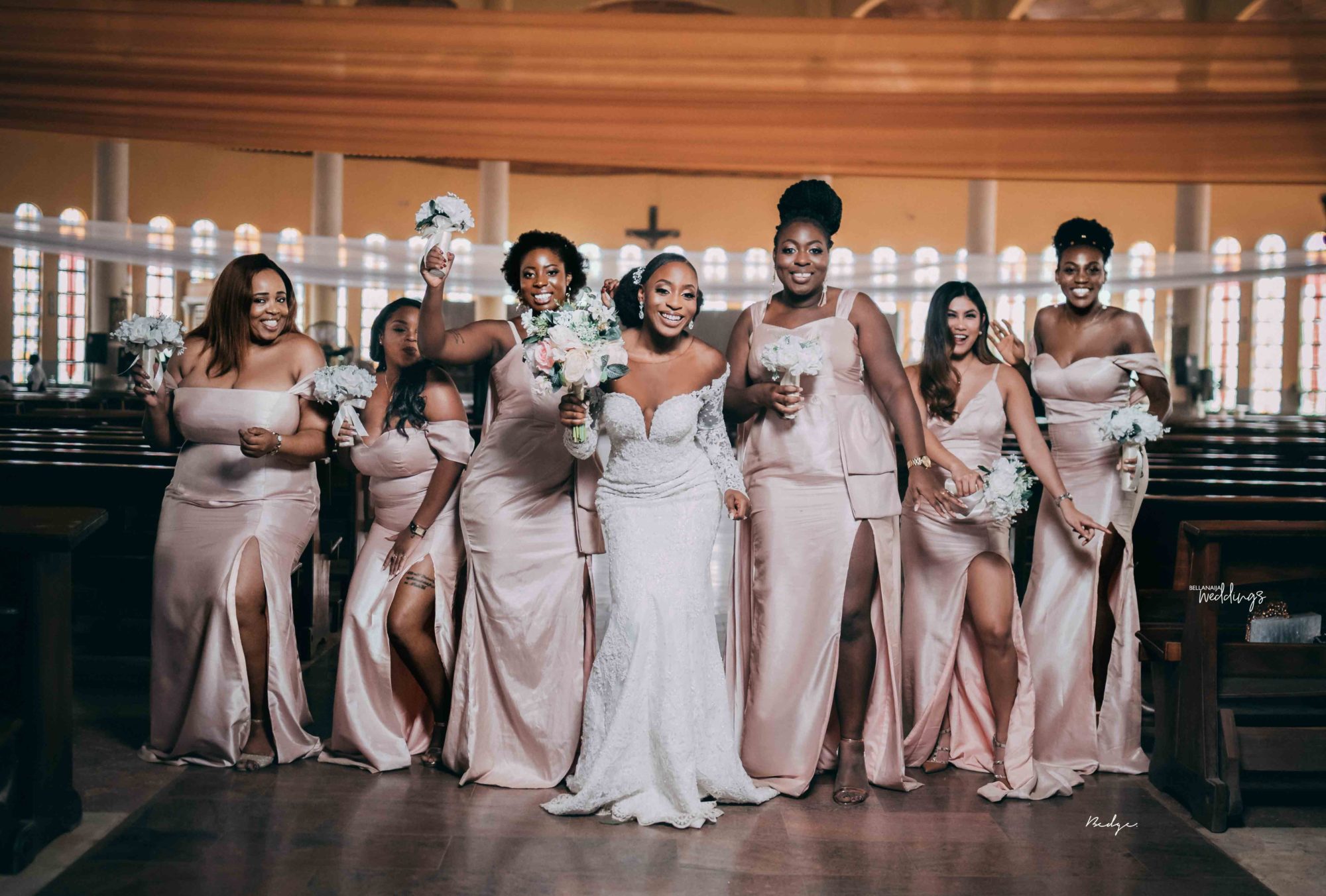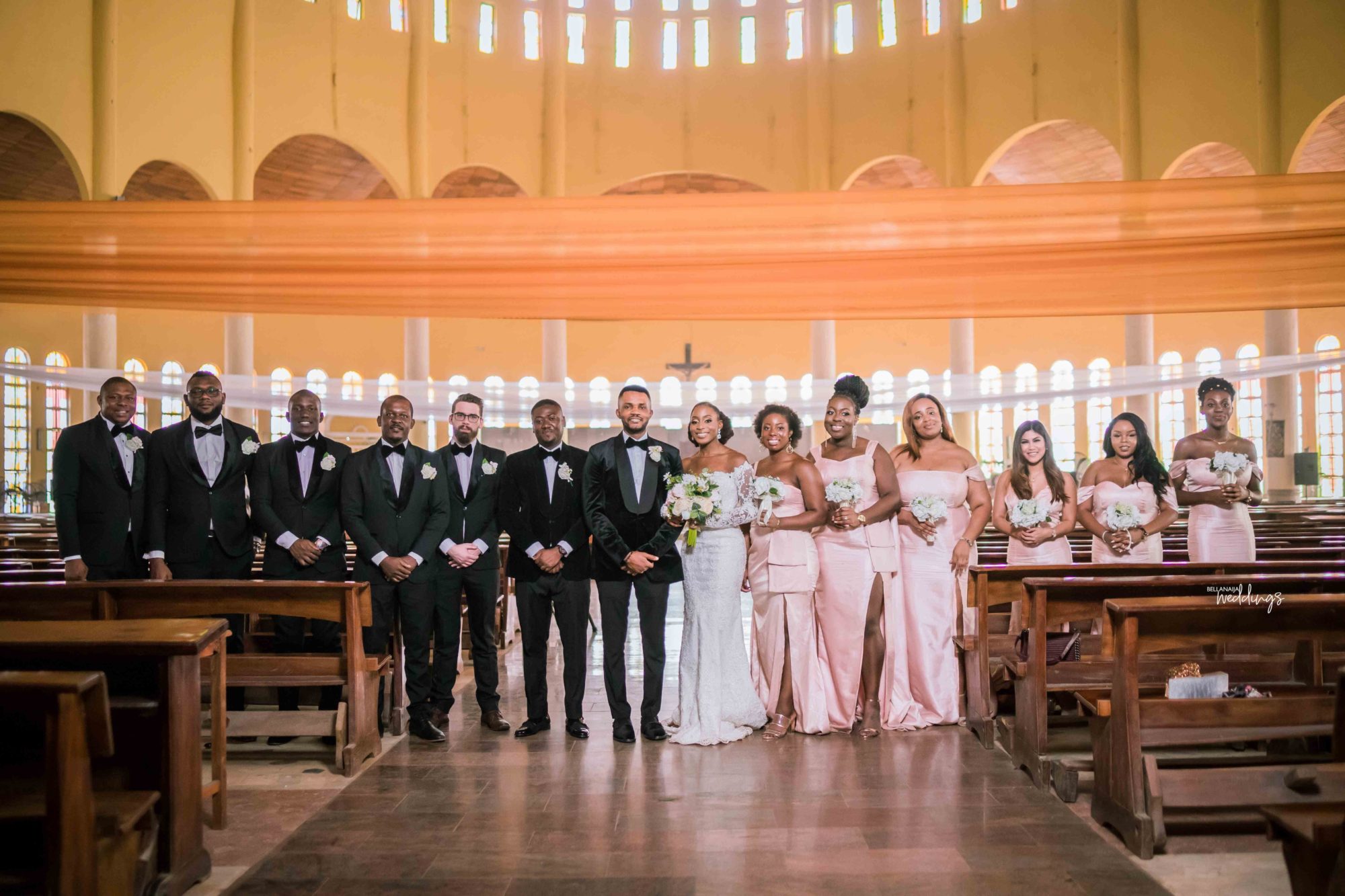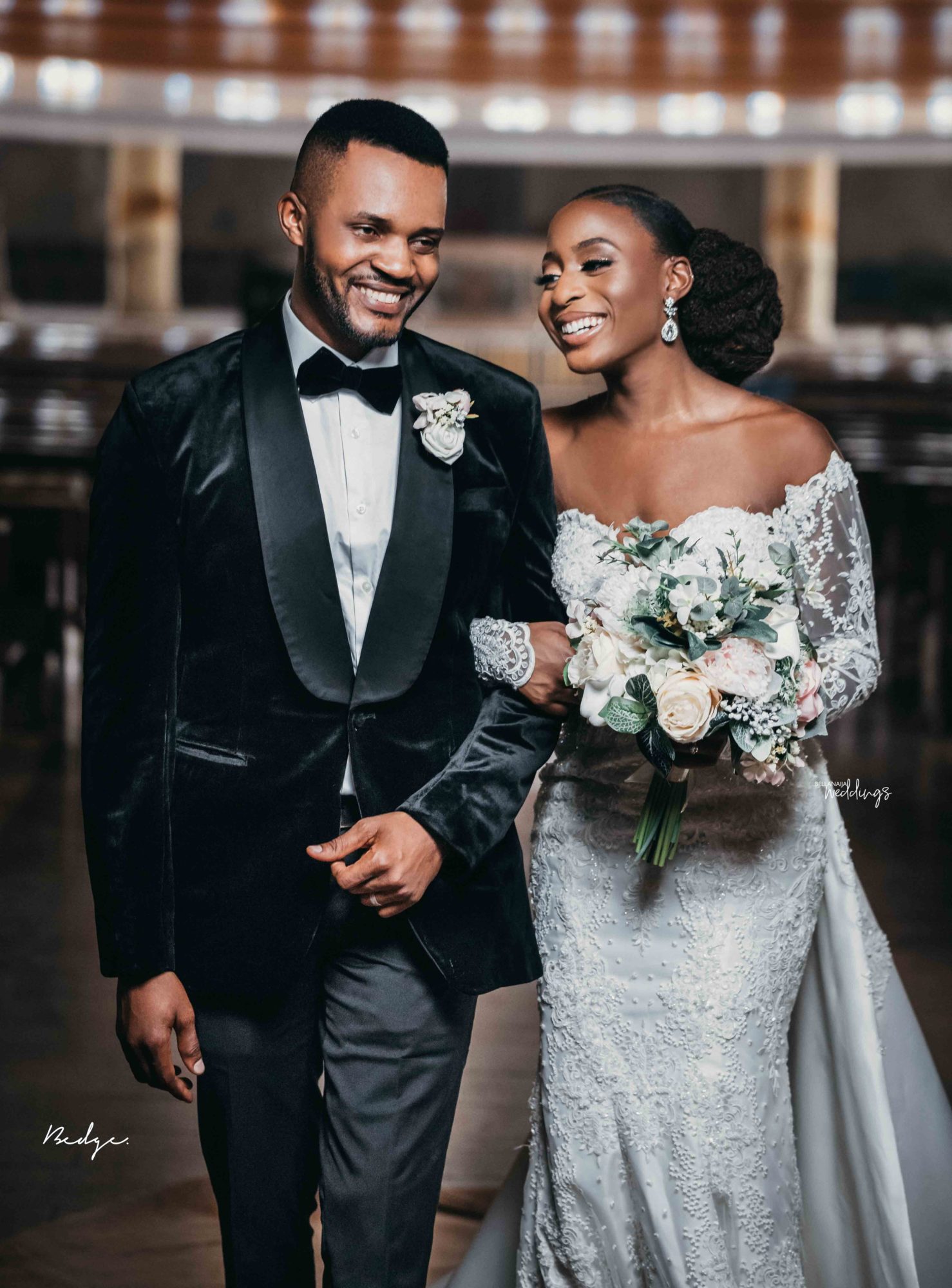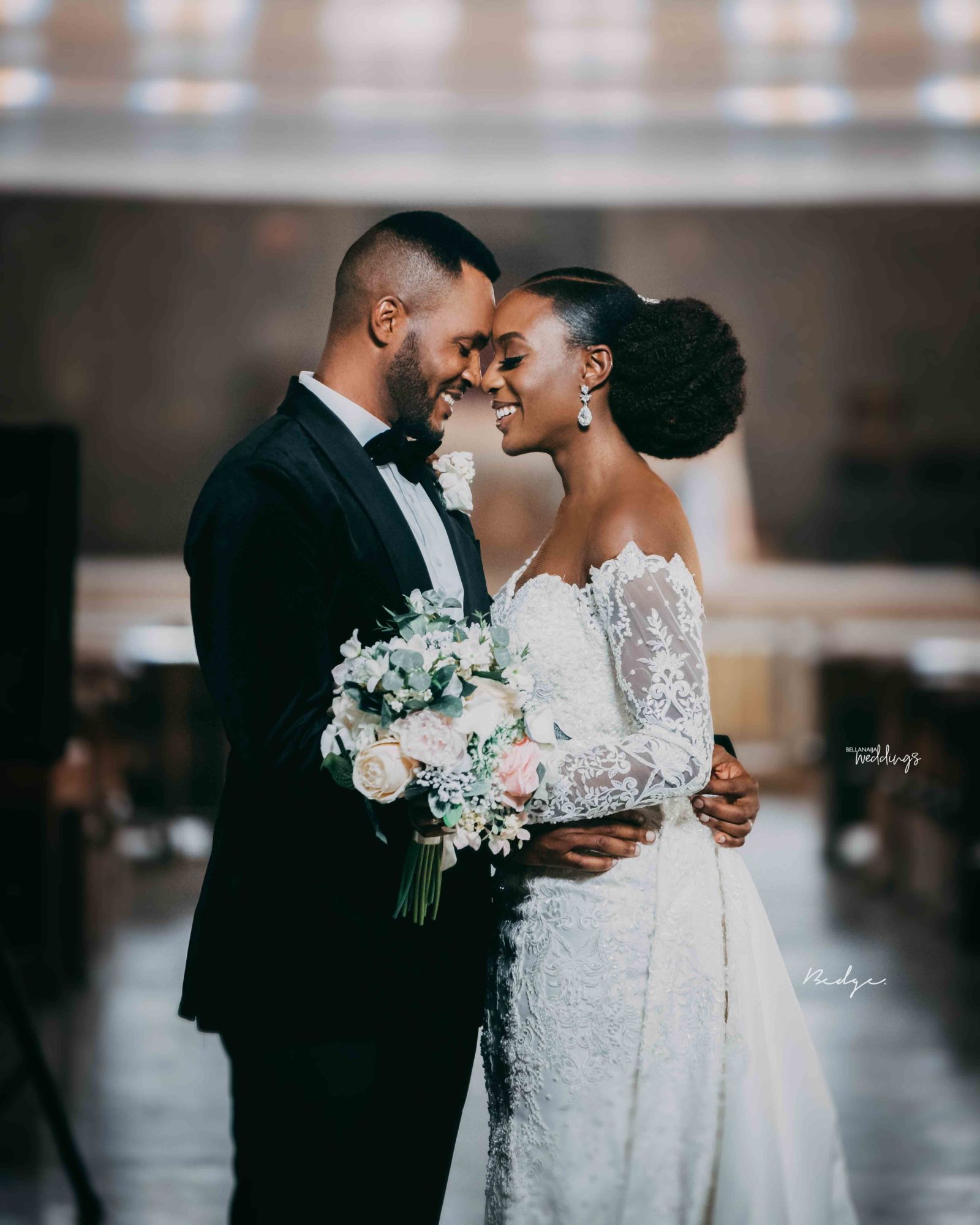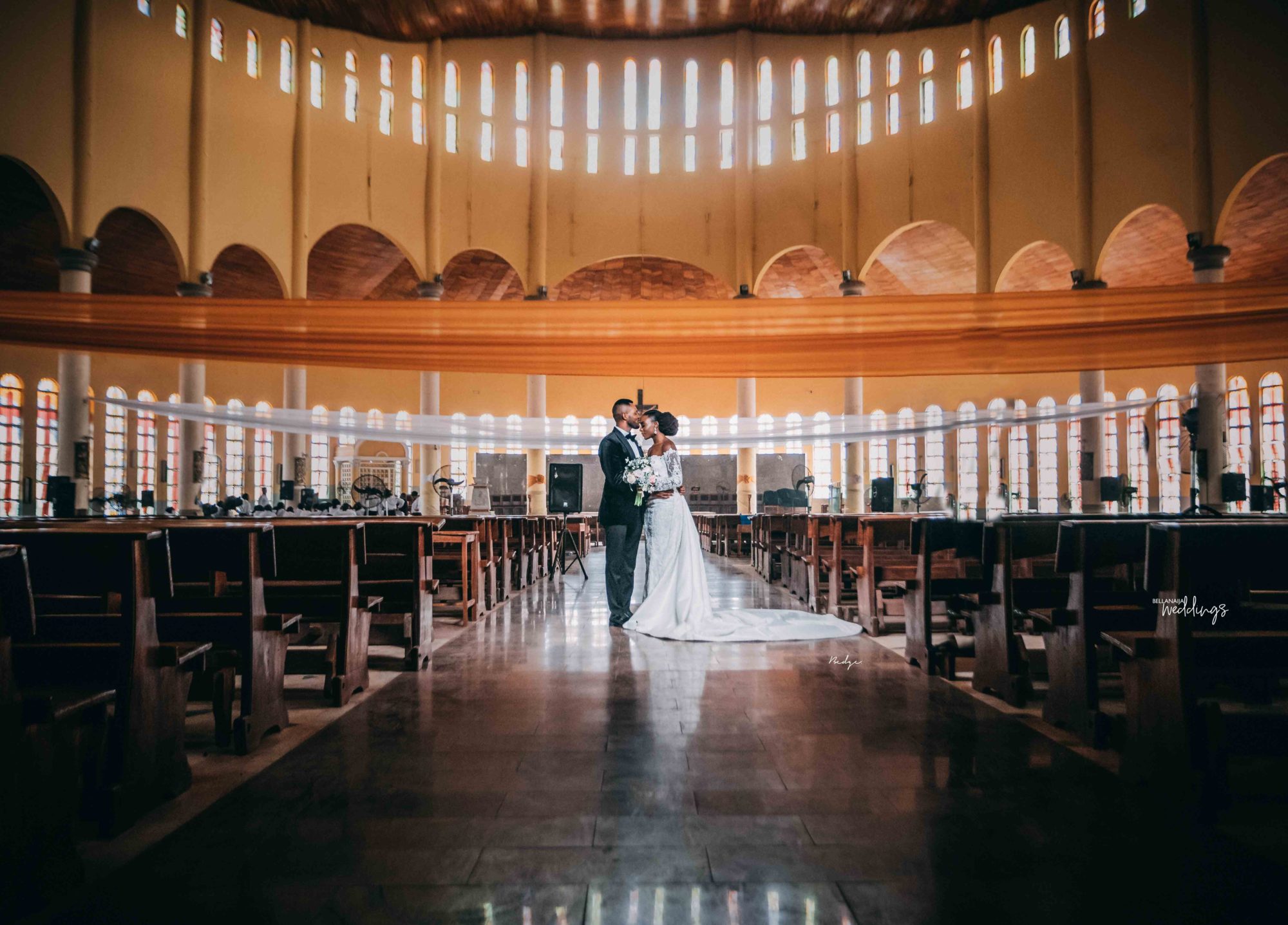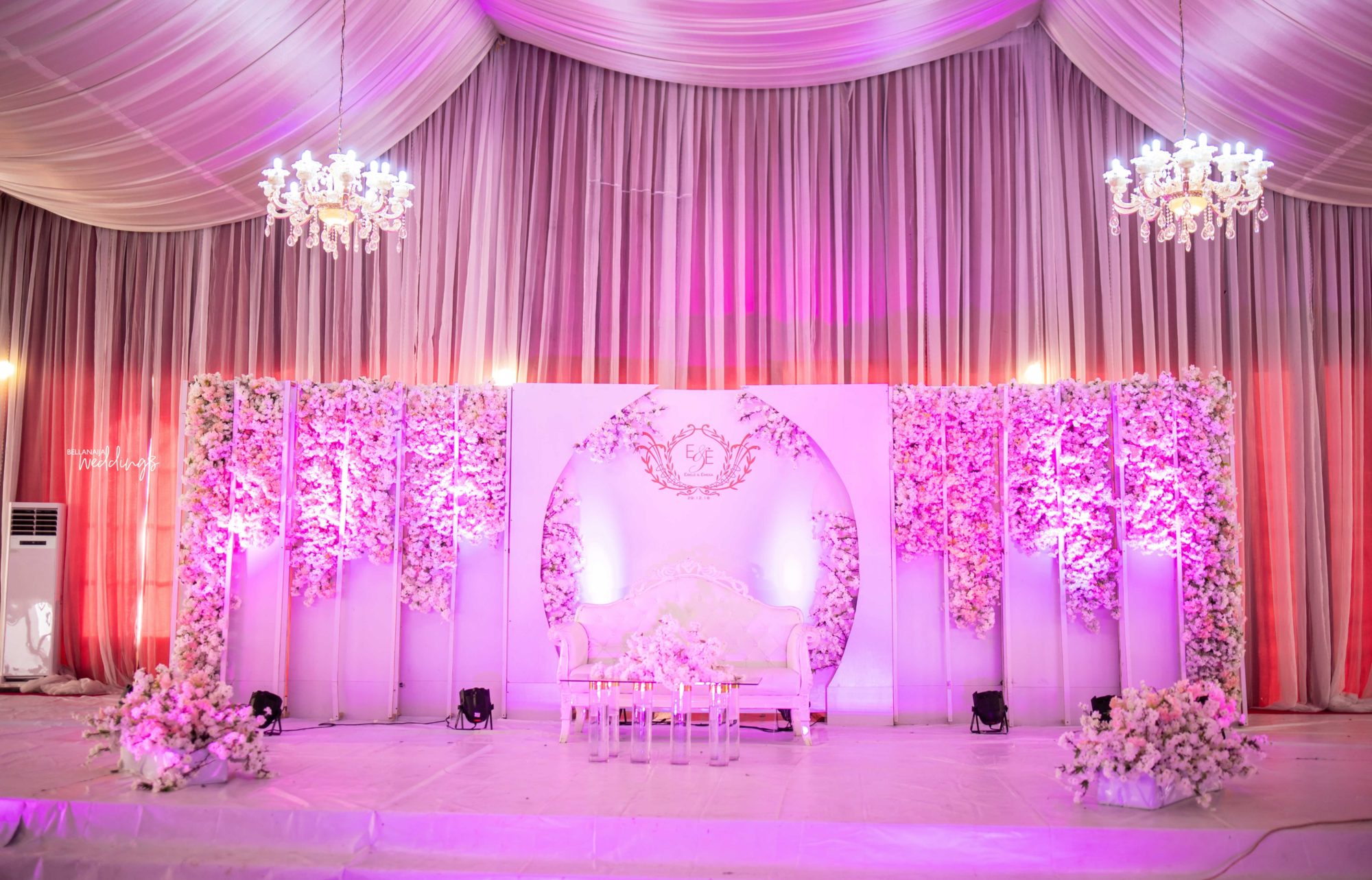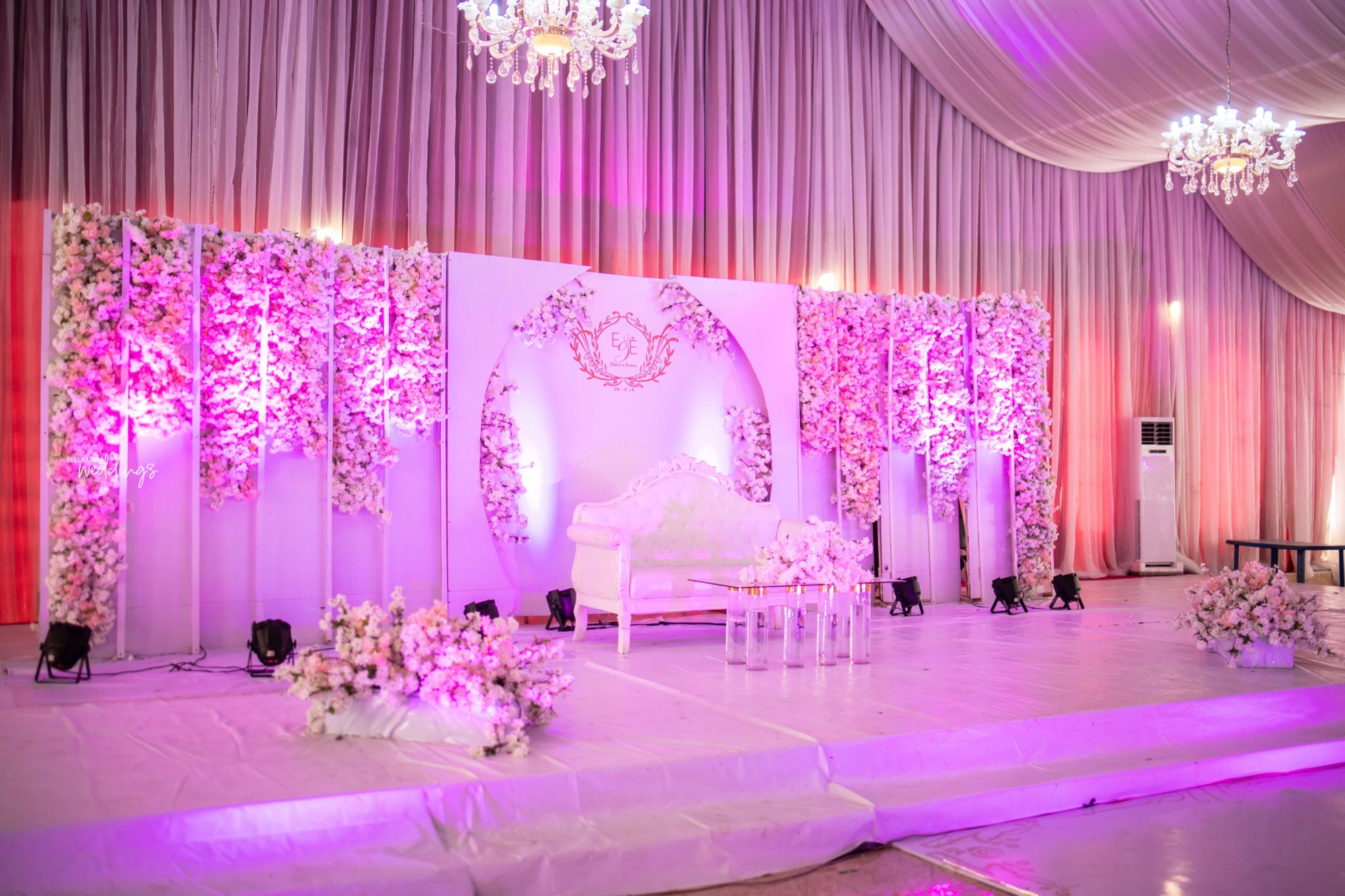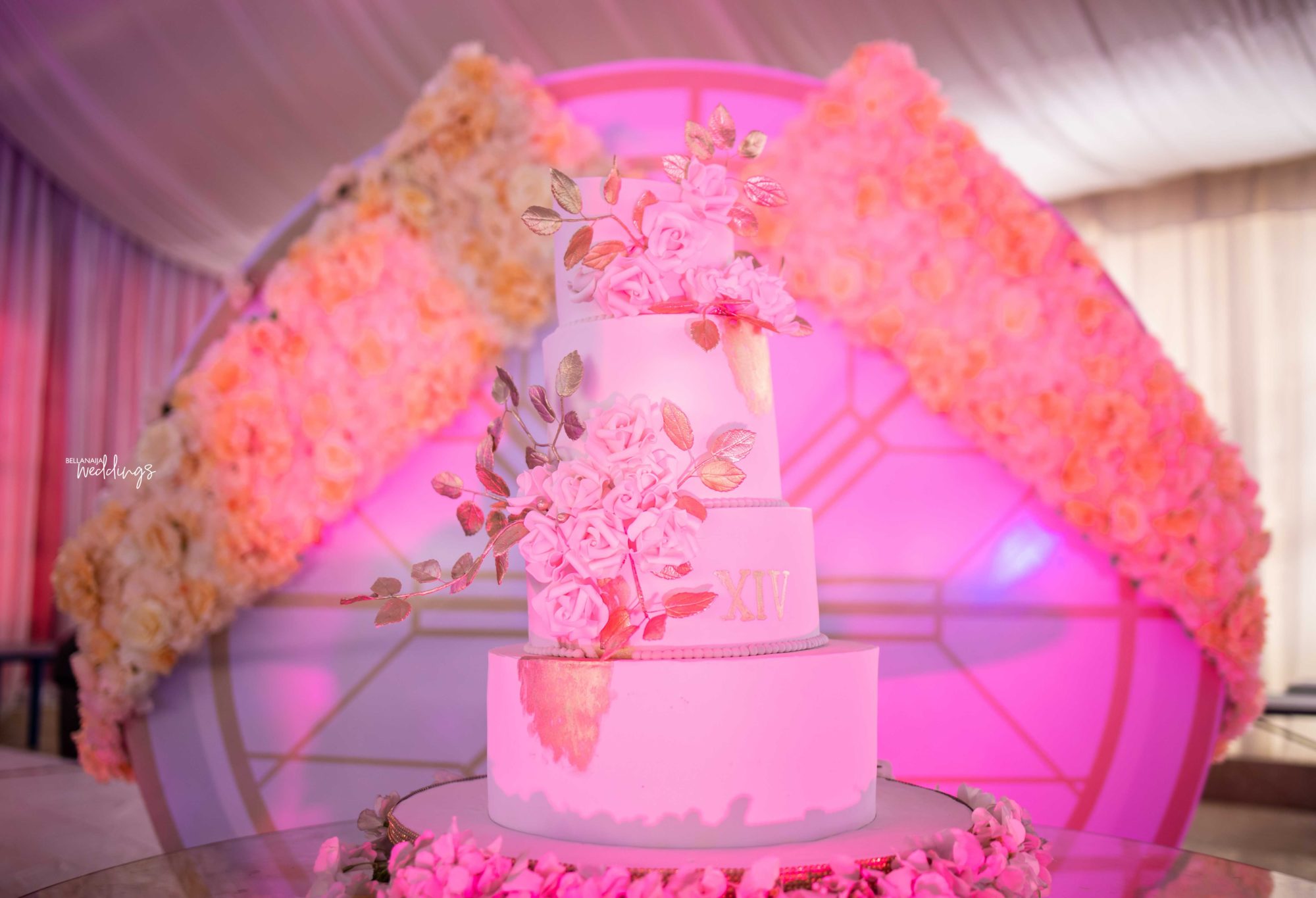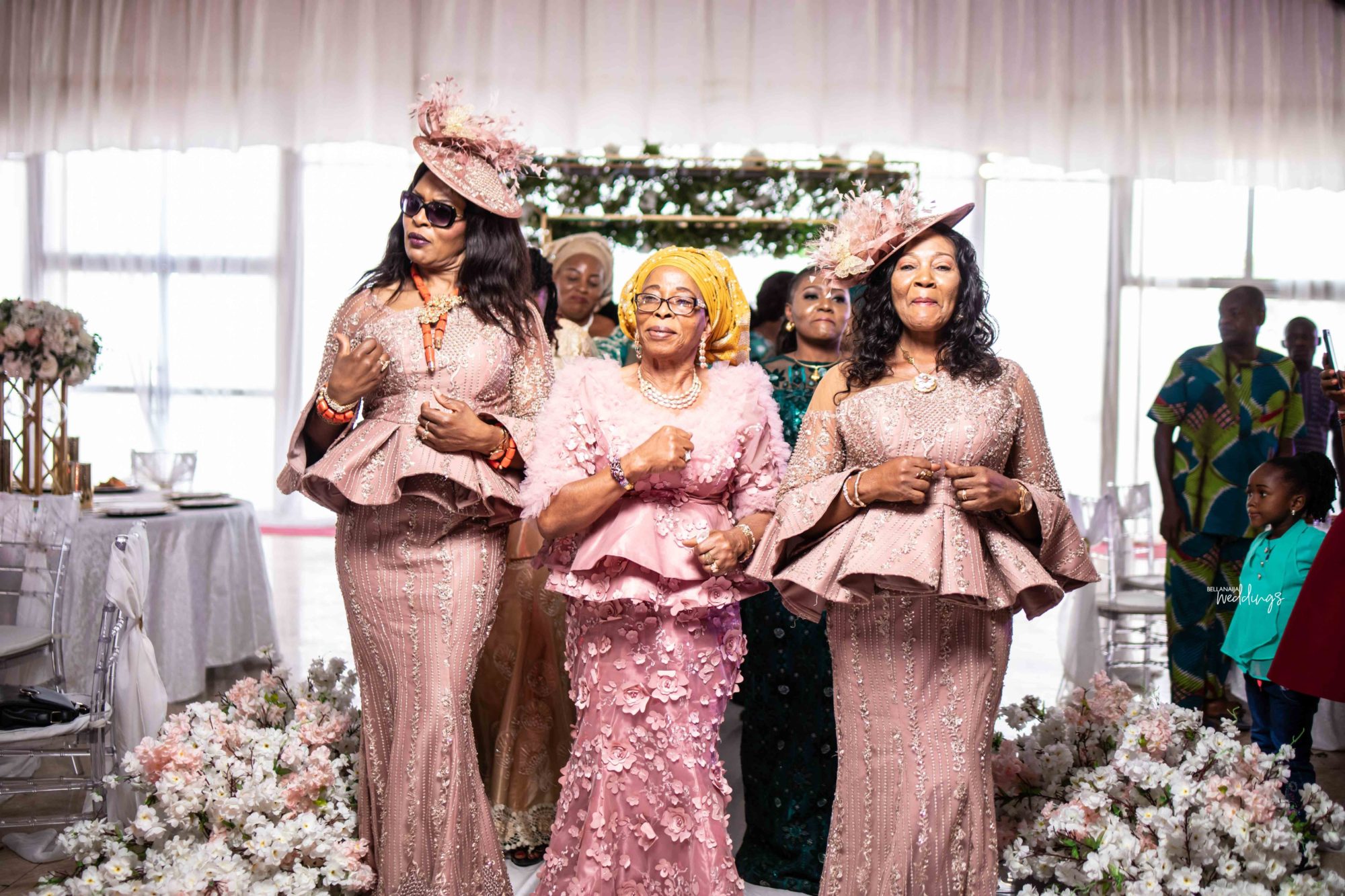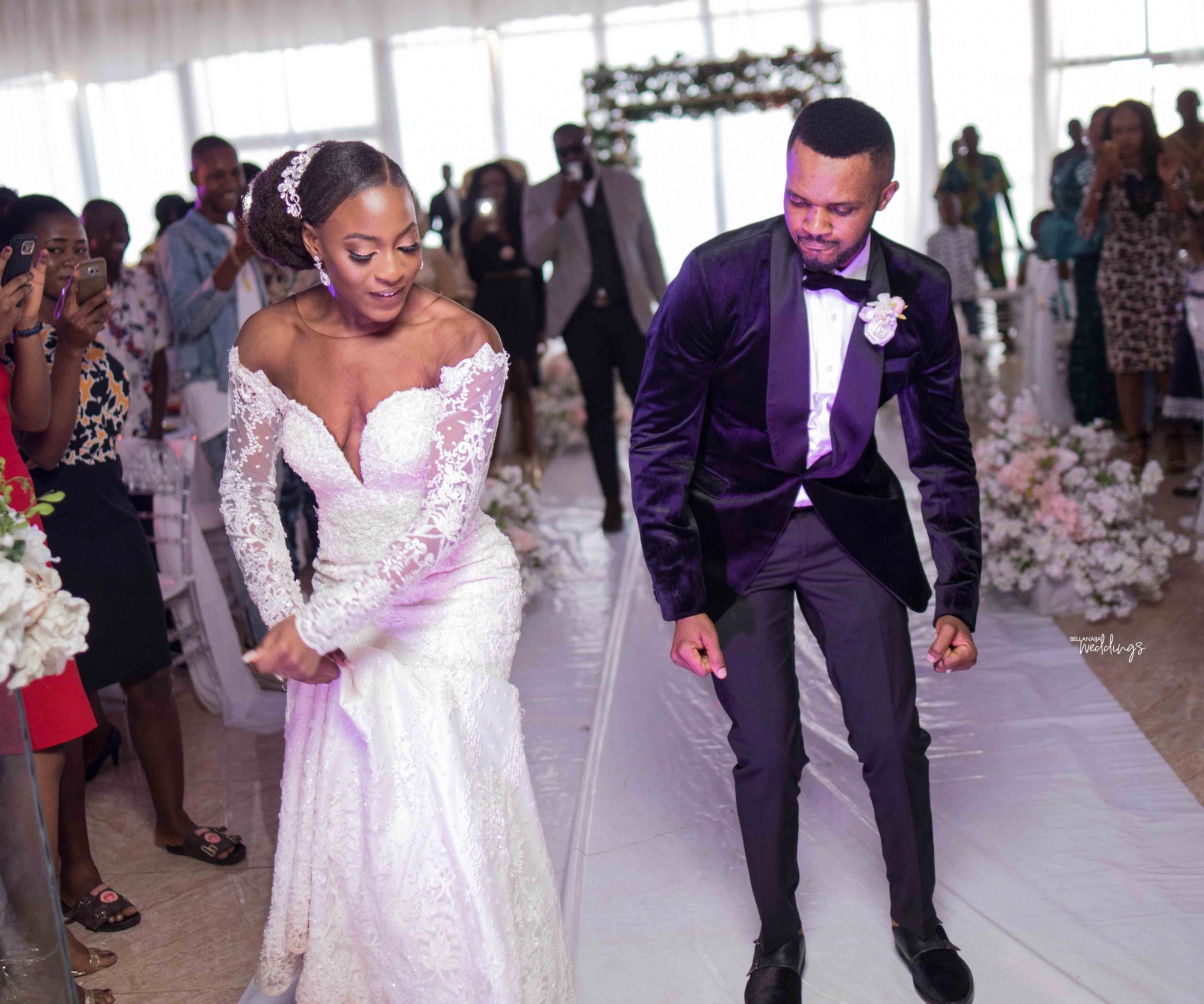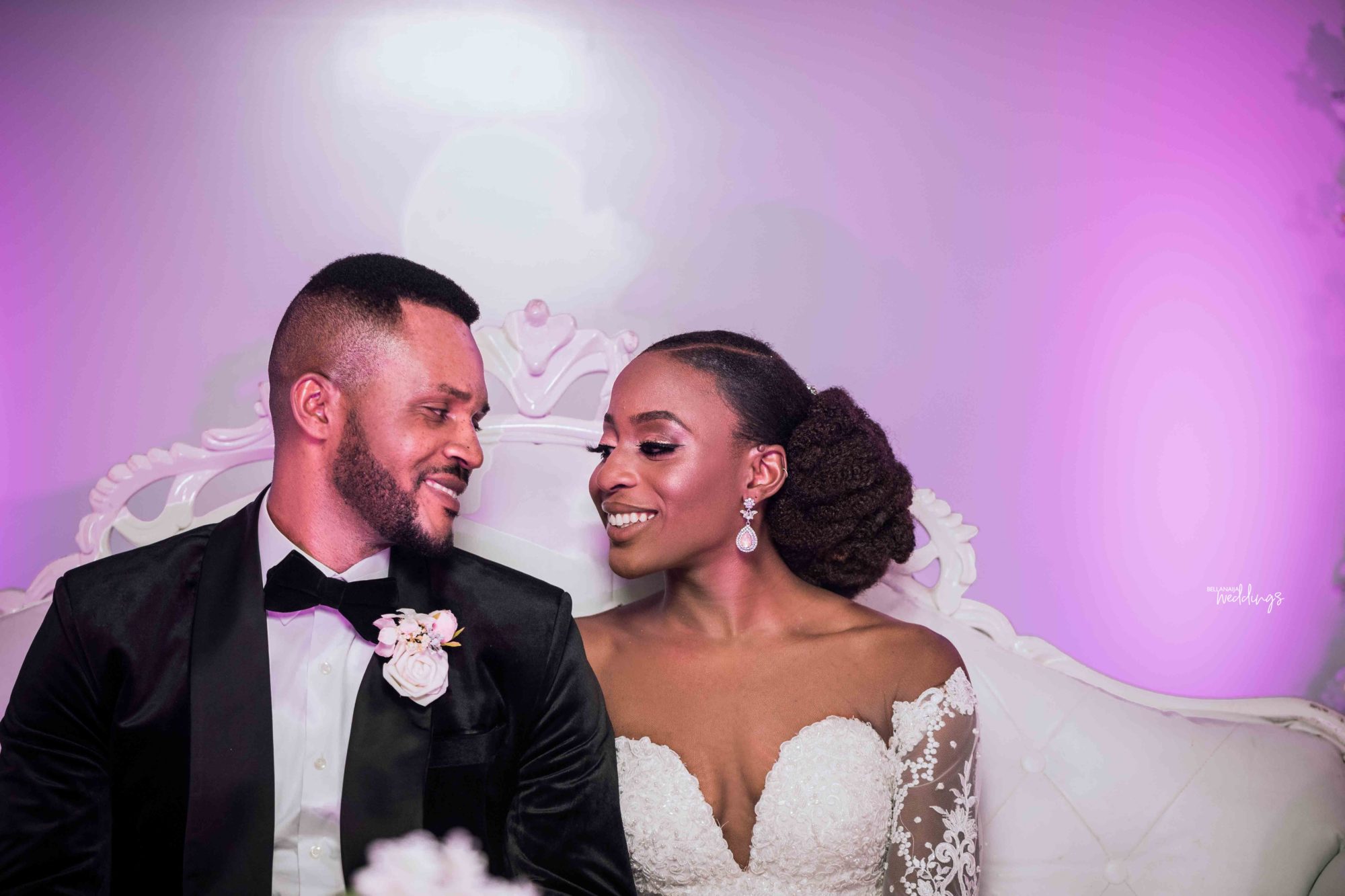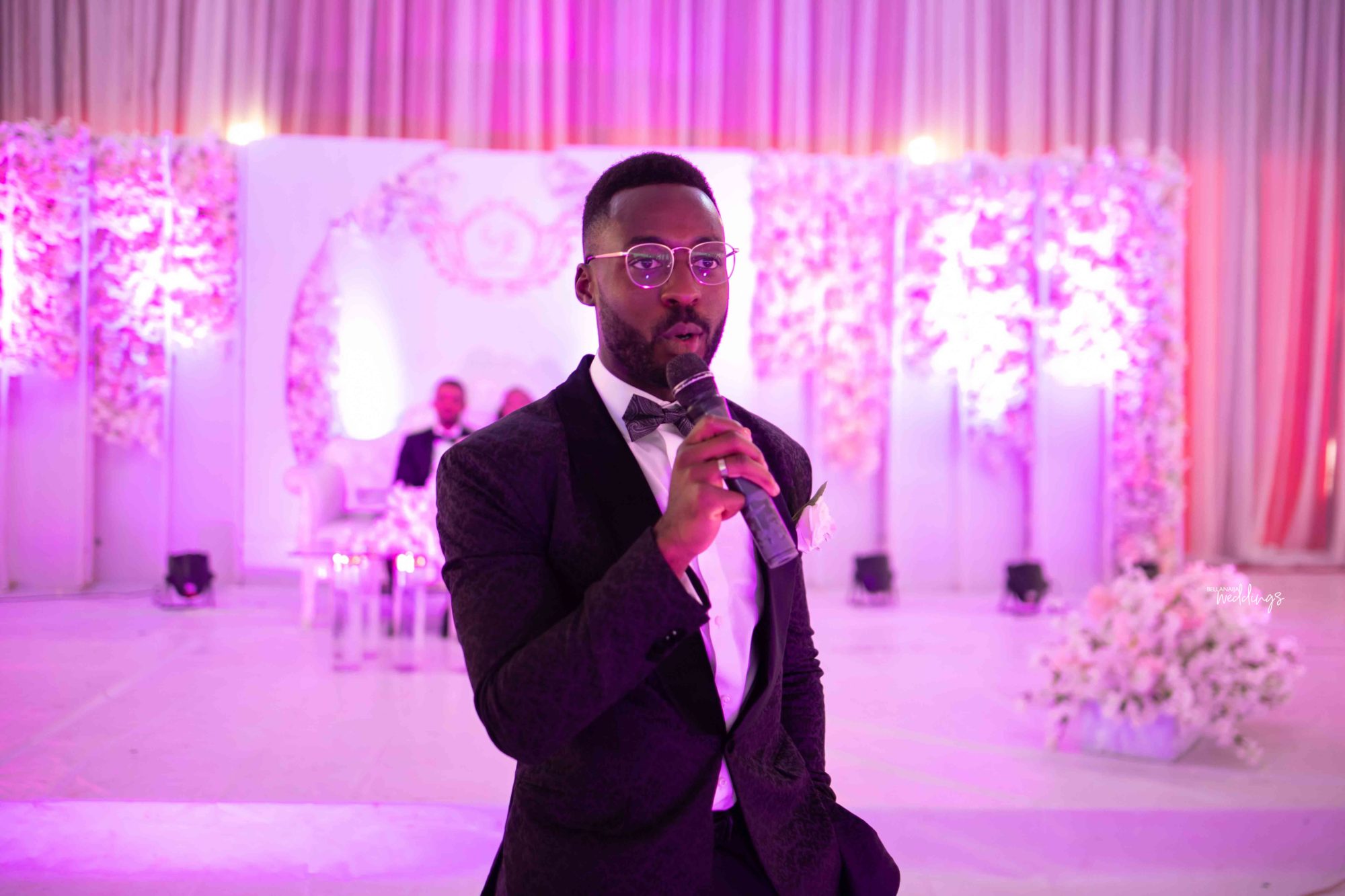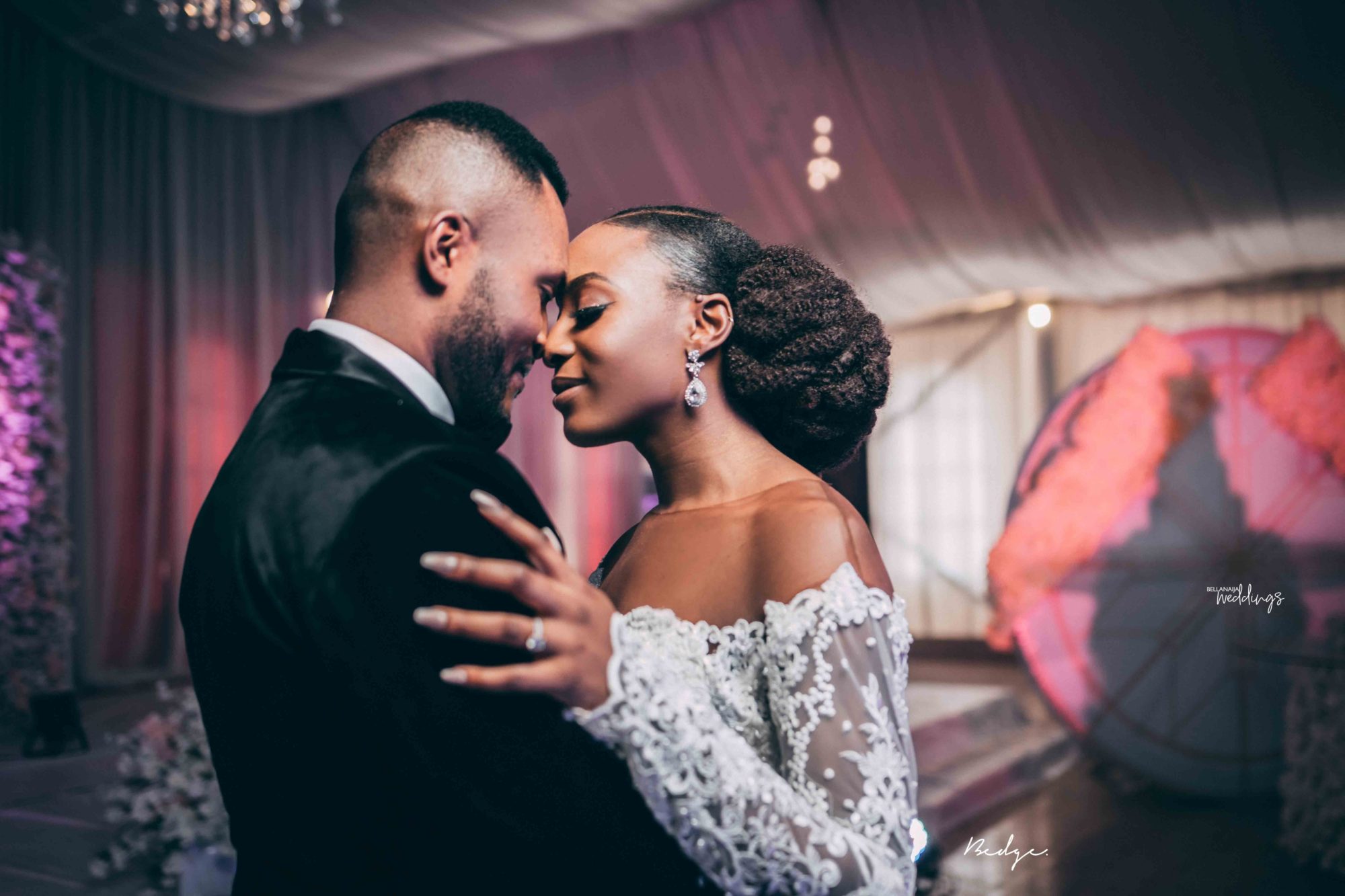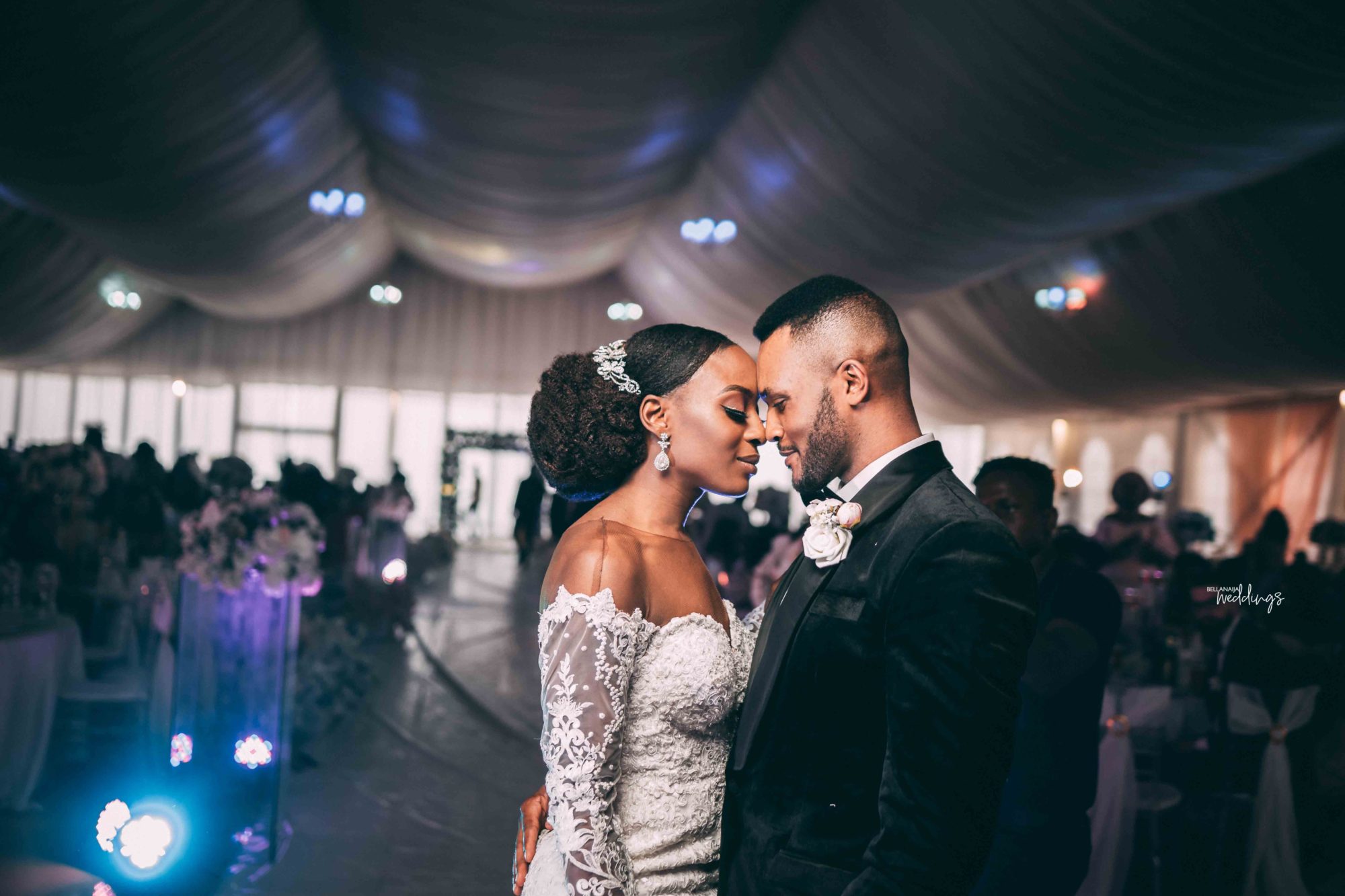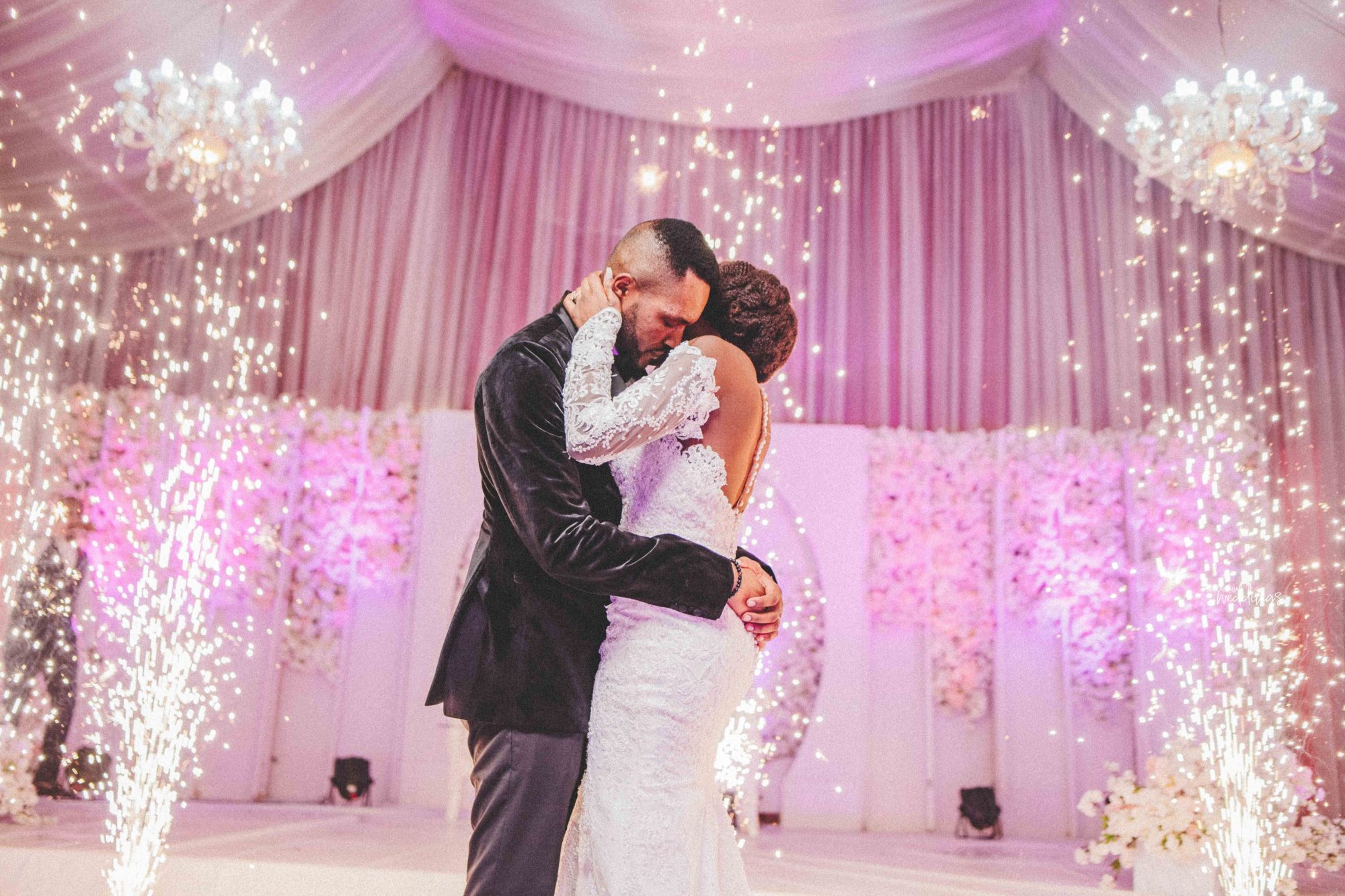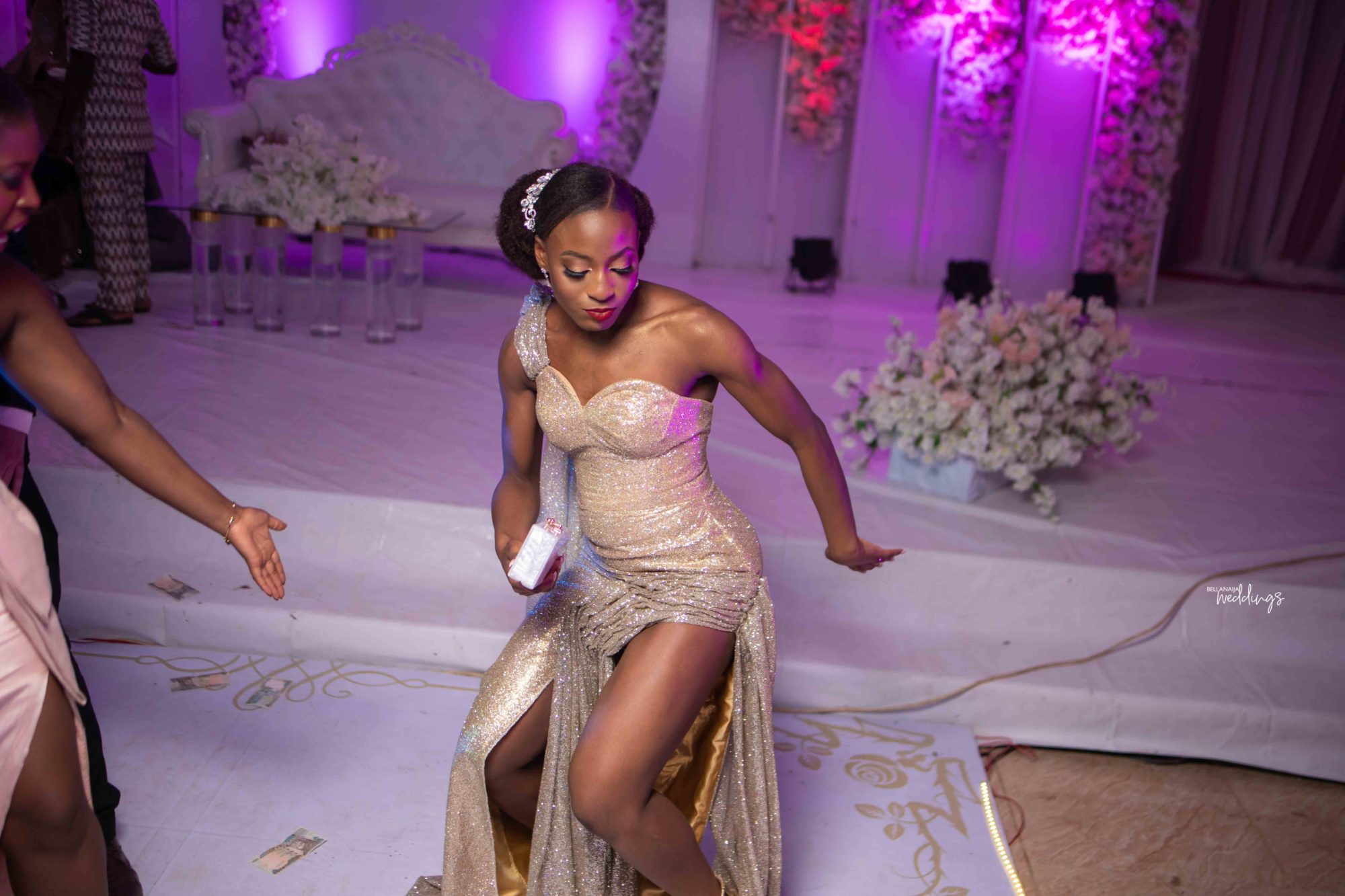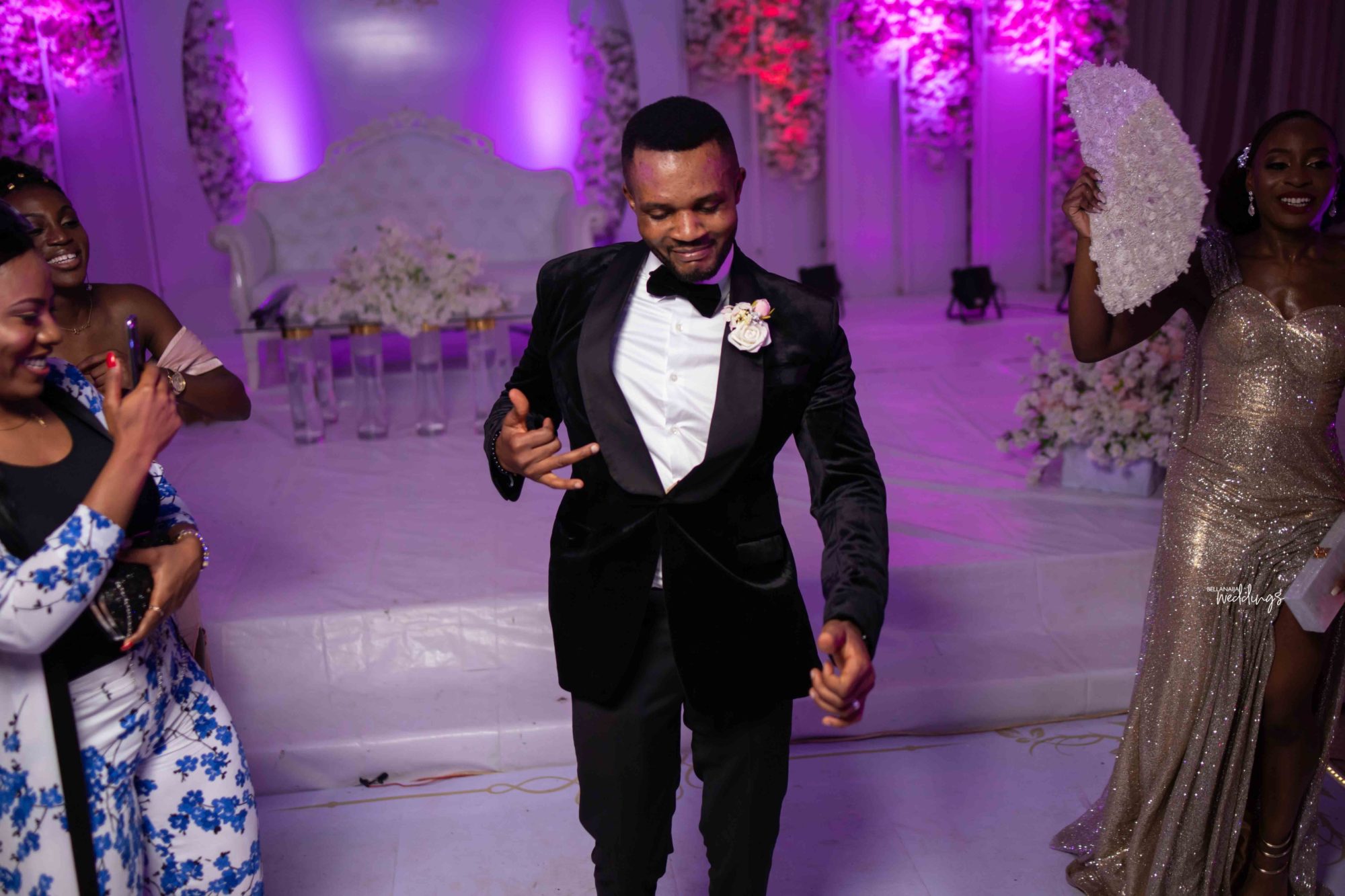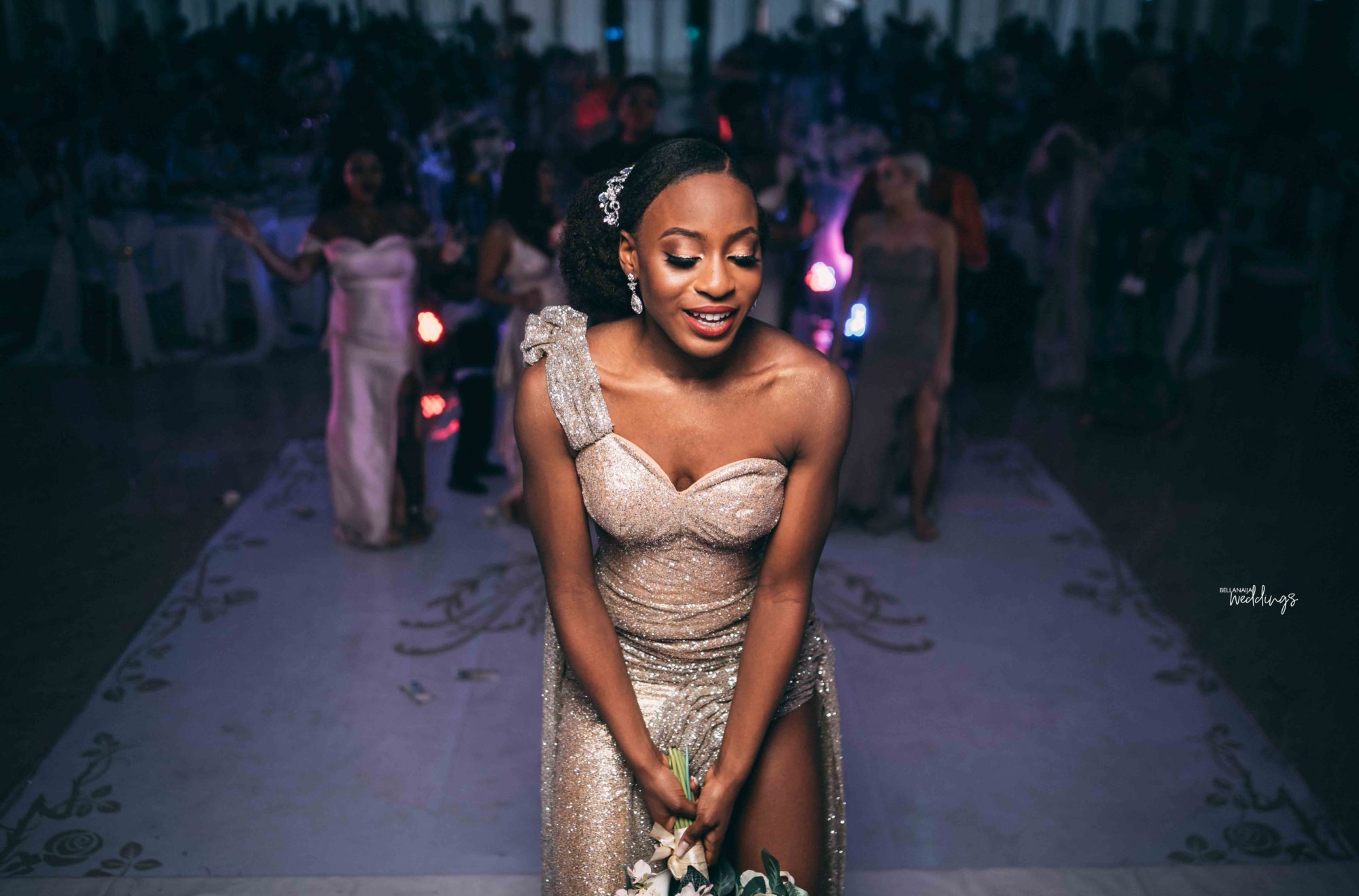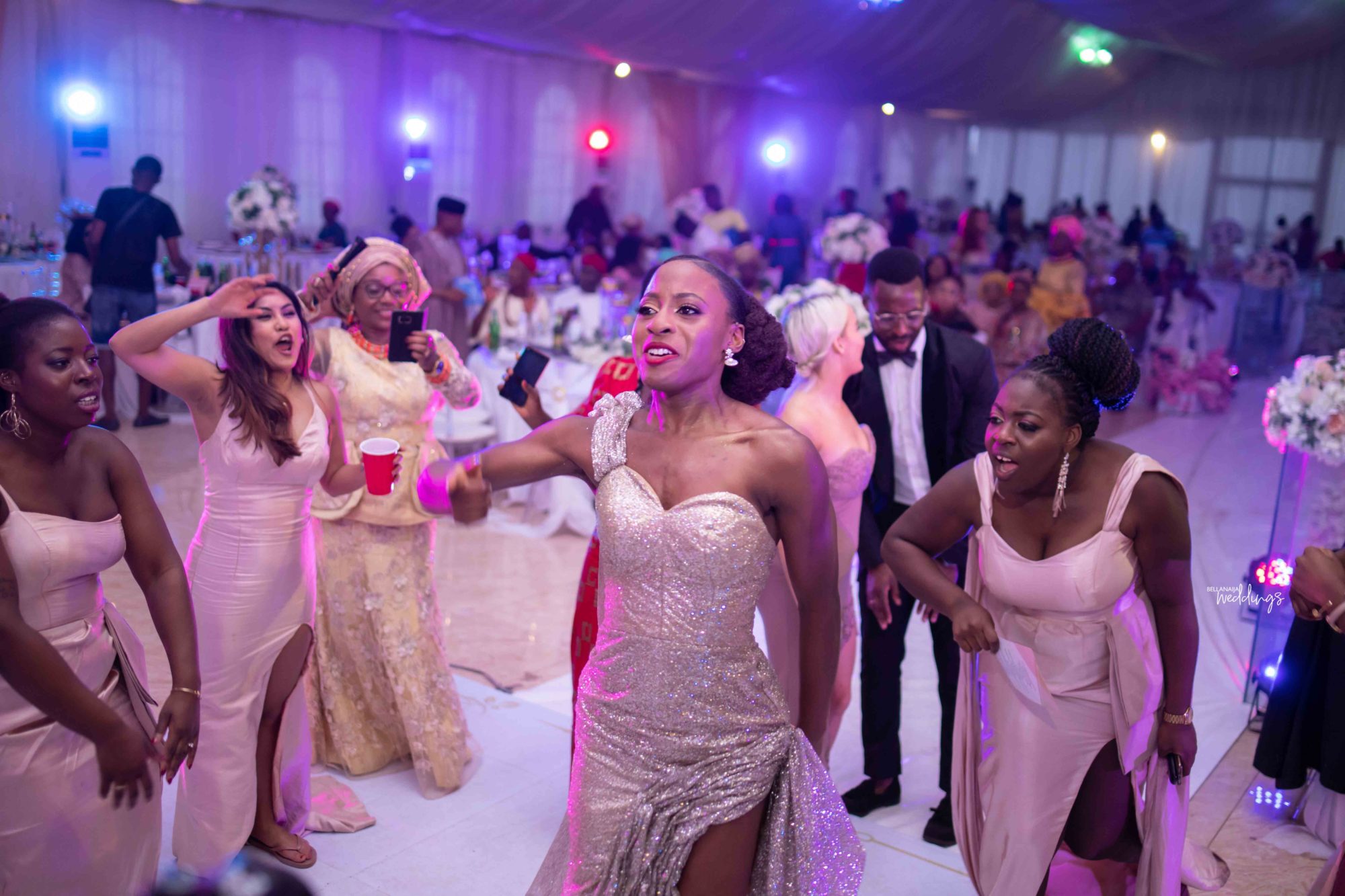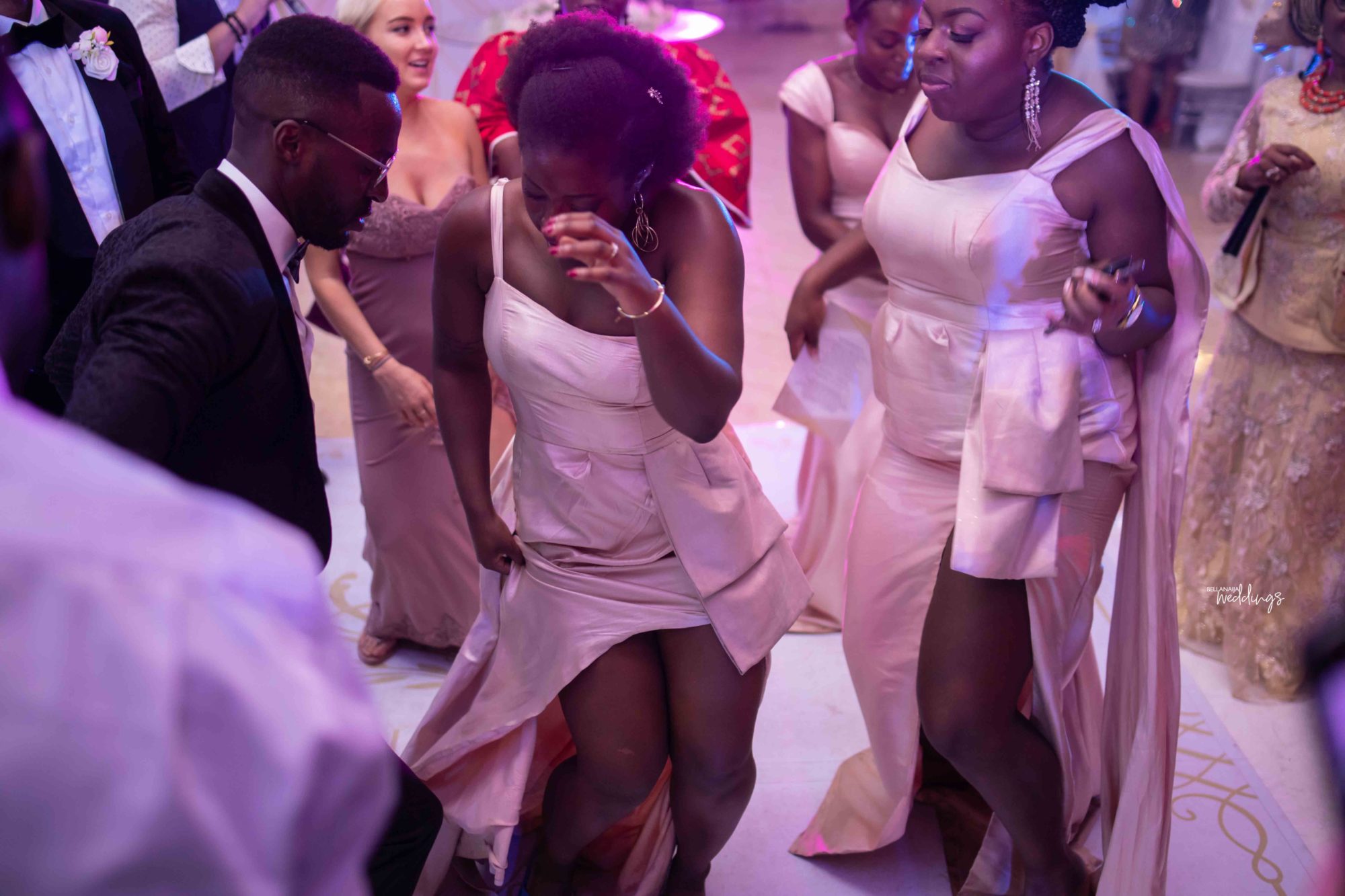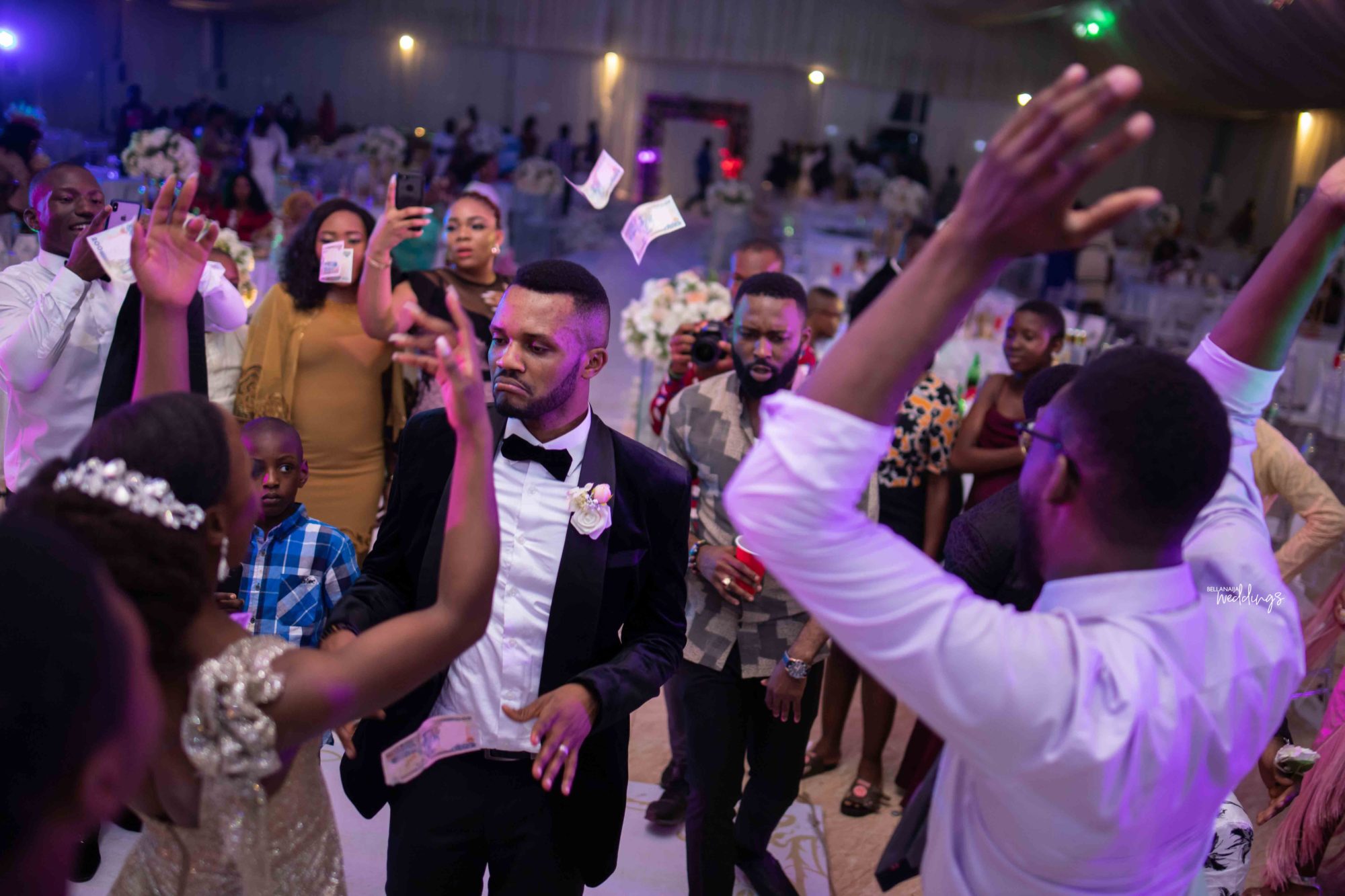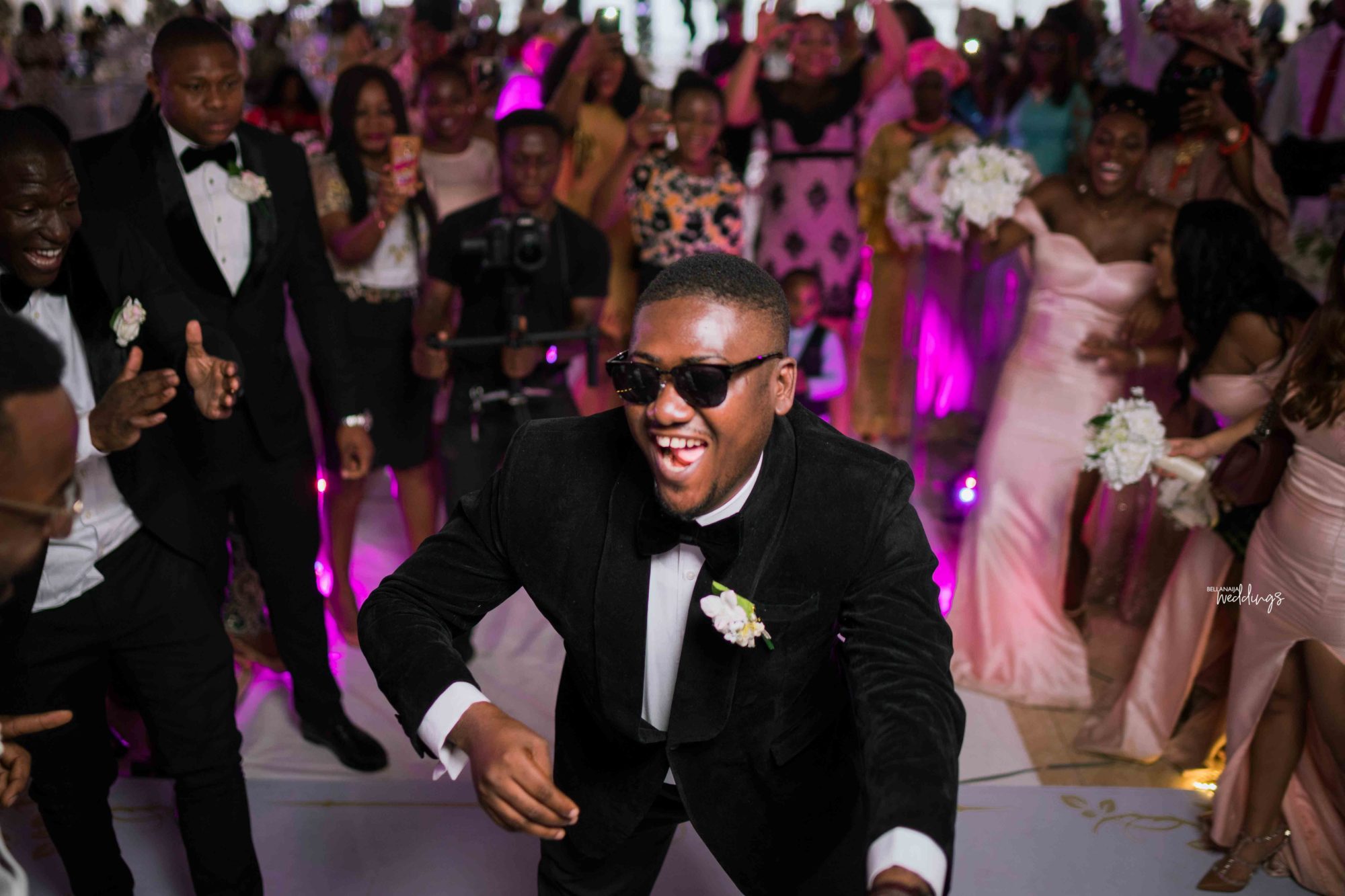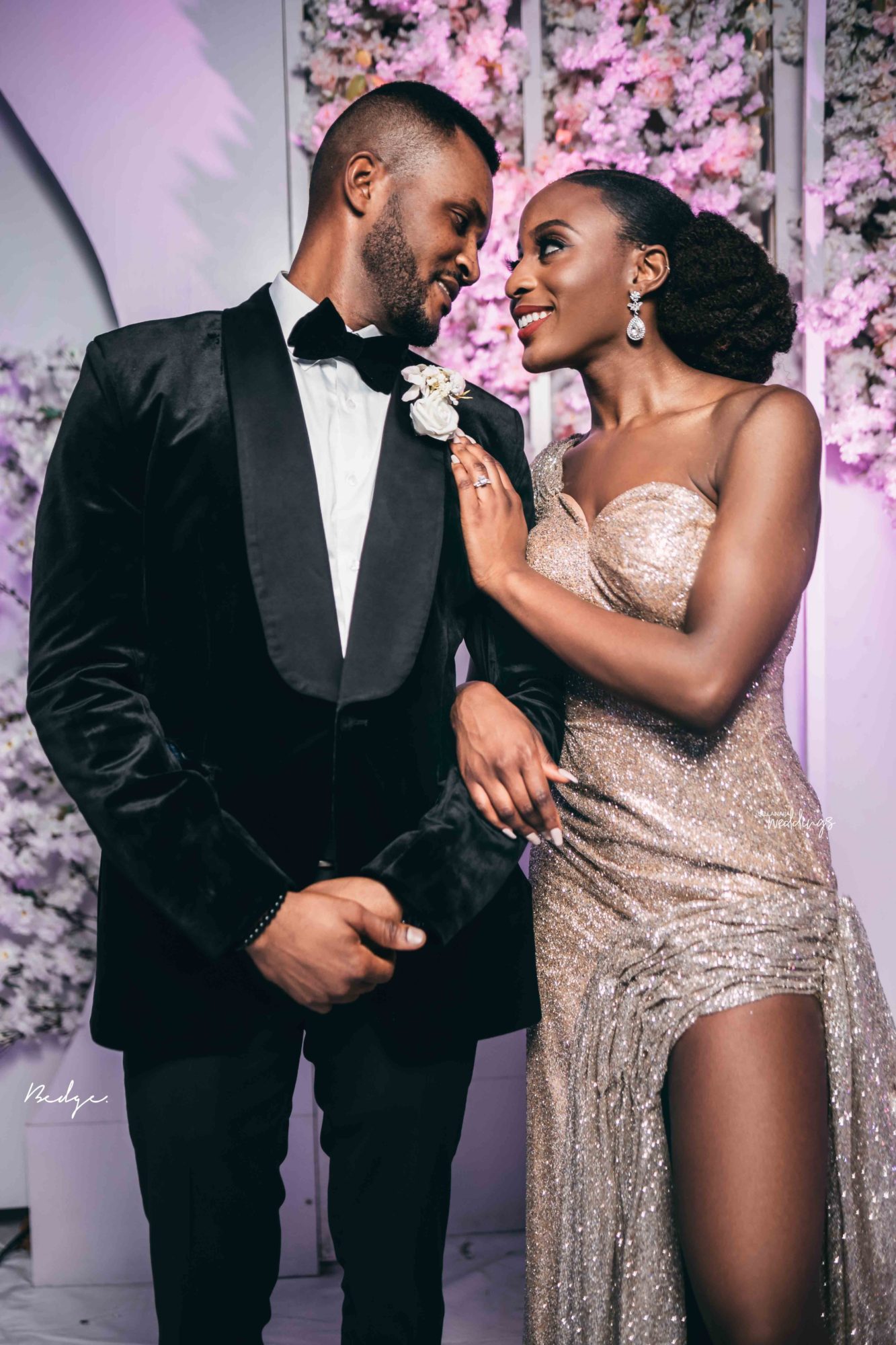 Traditional Wedding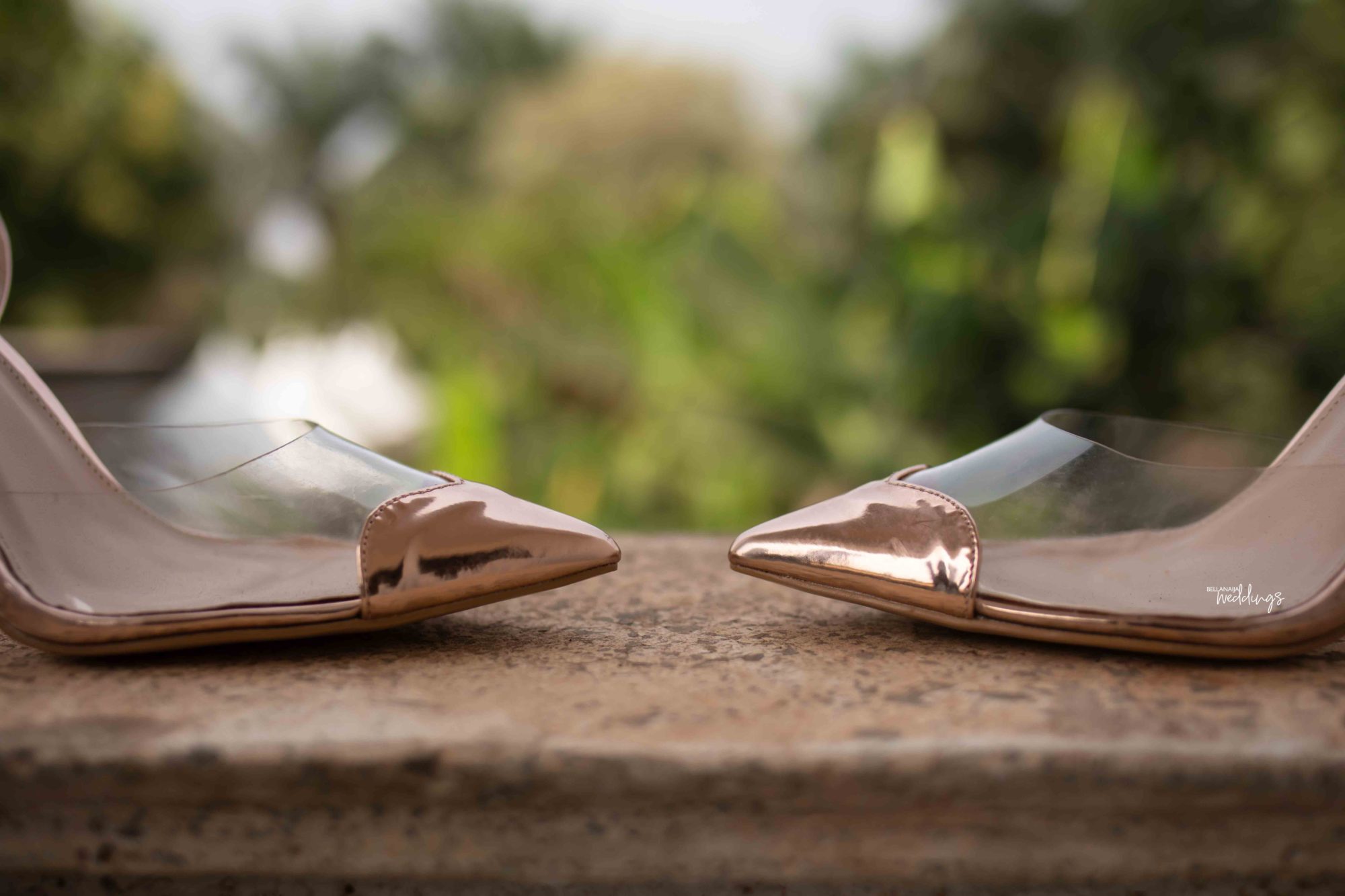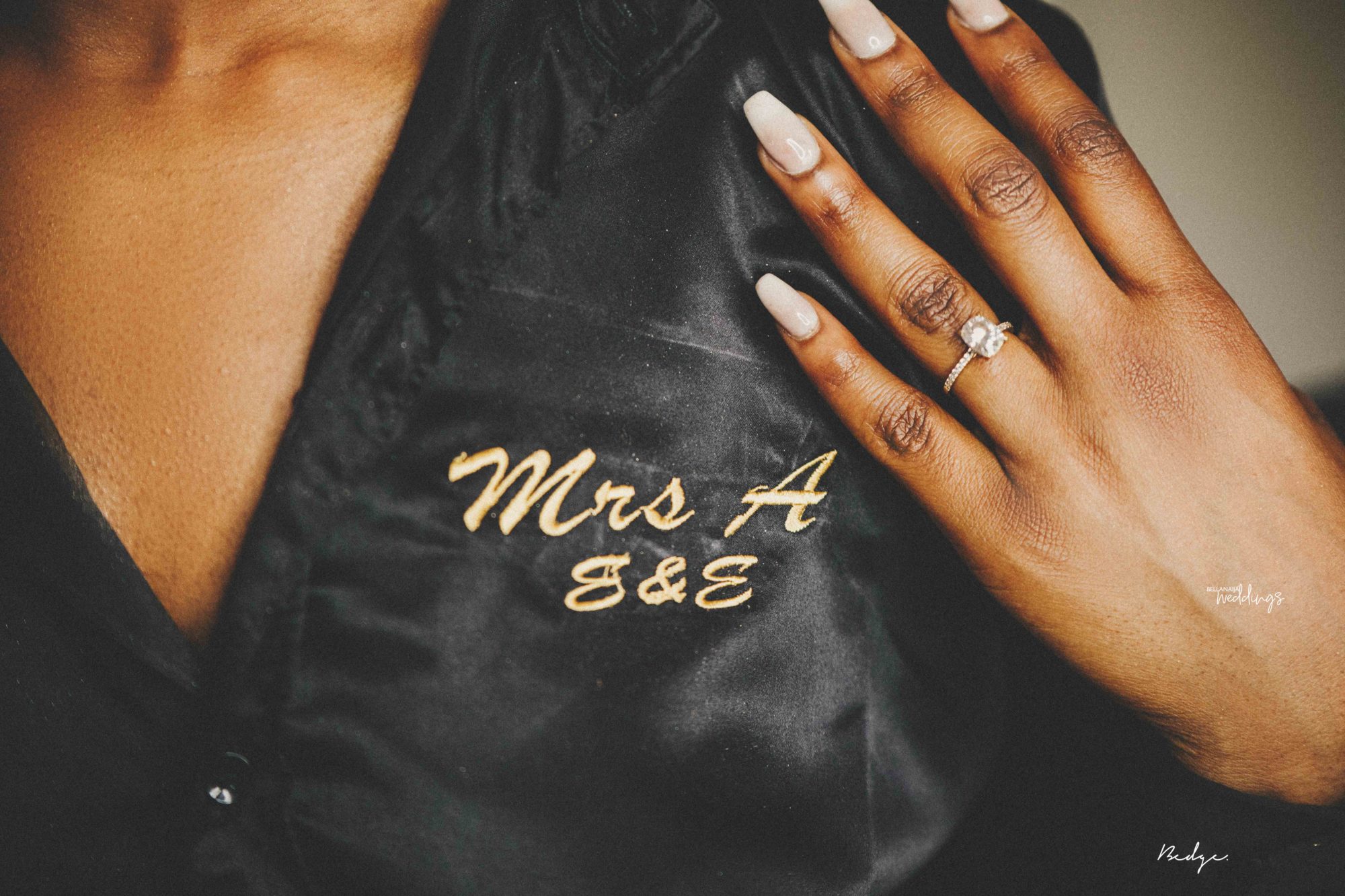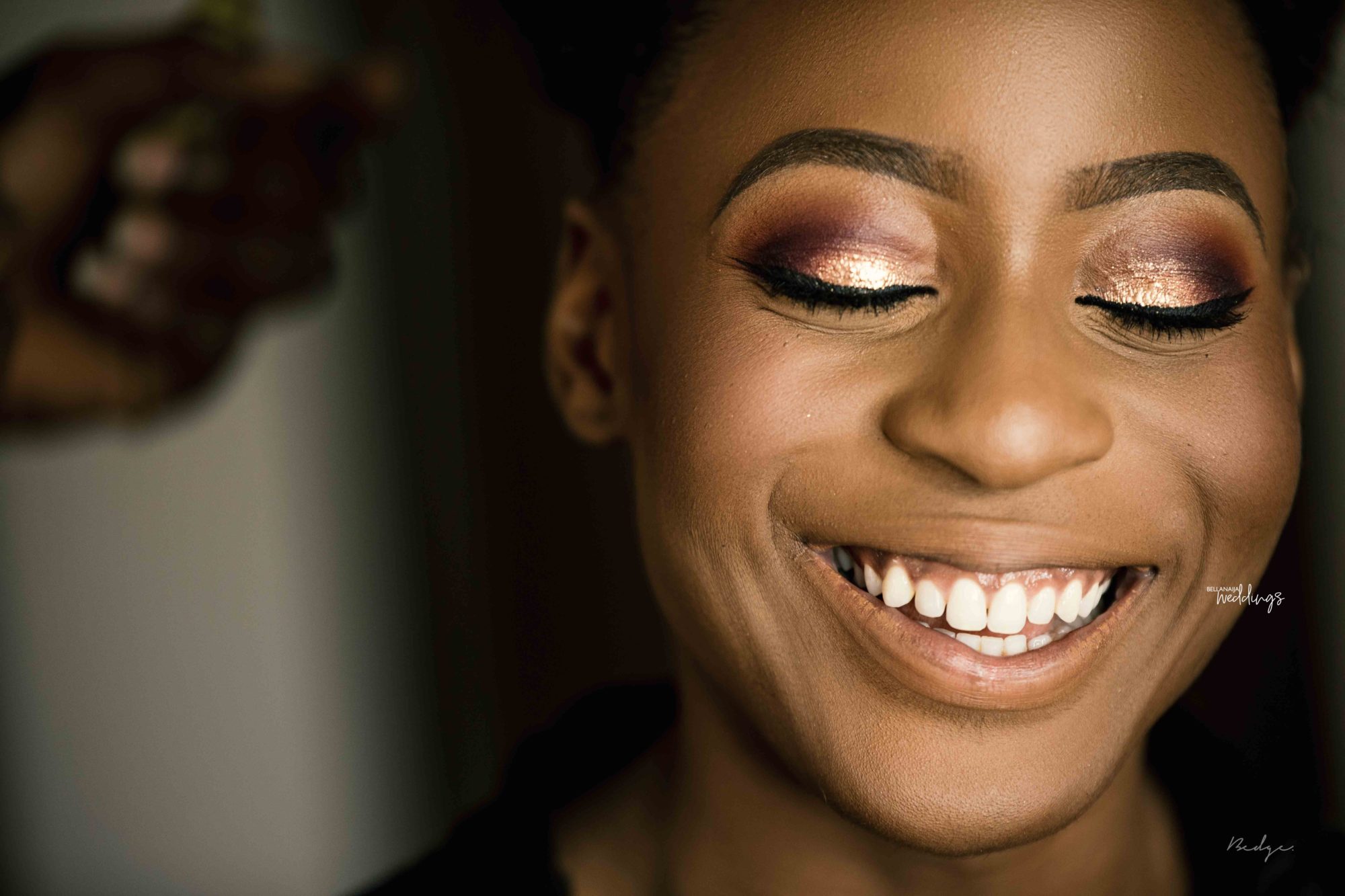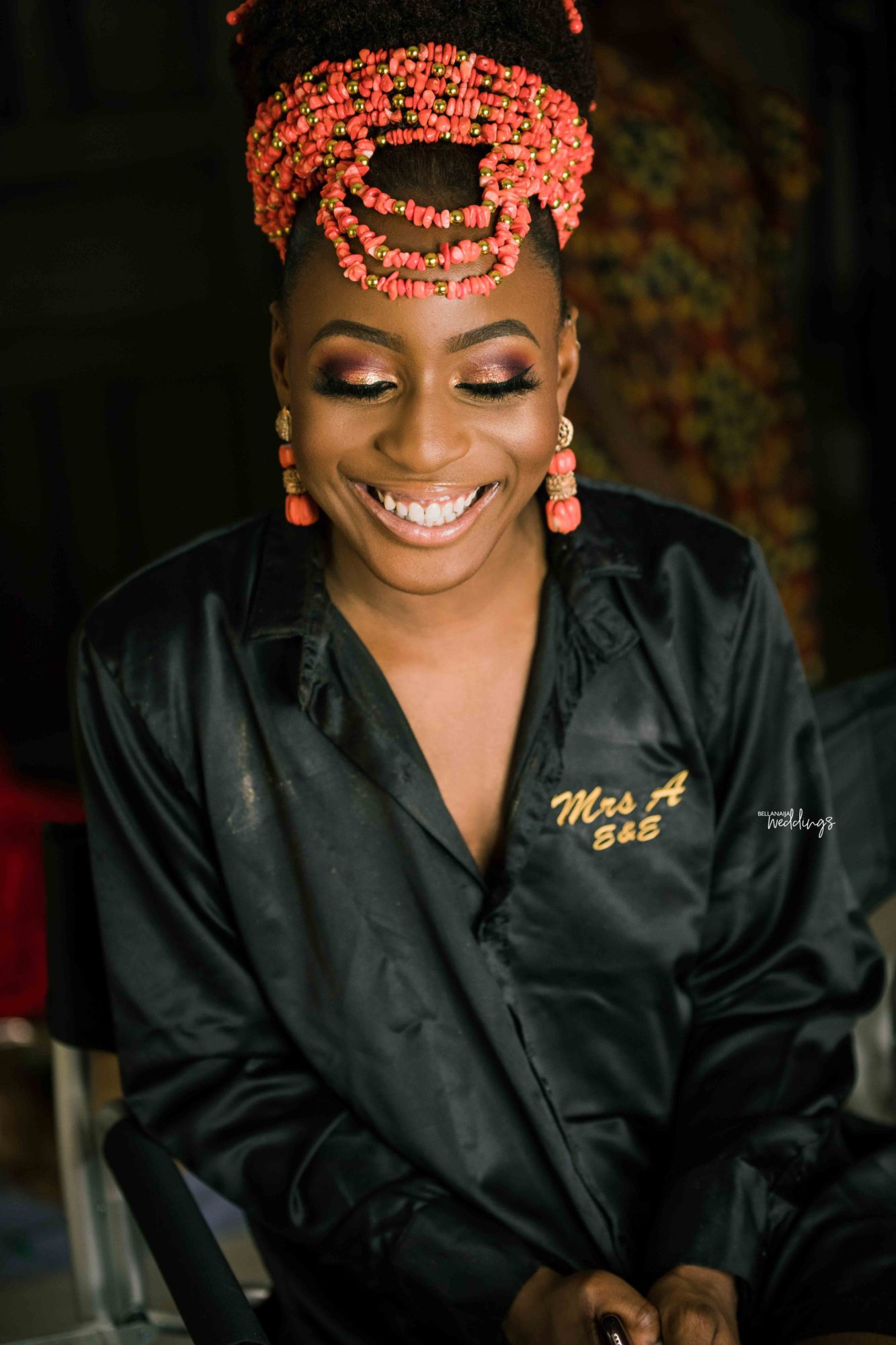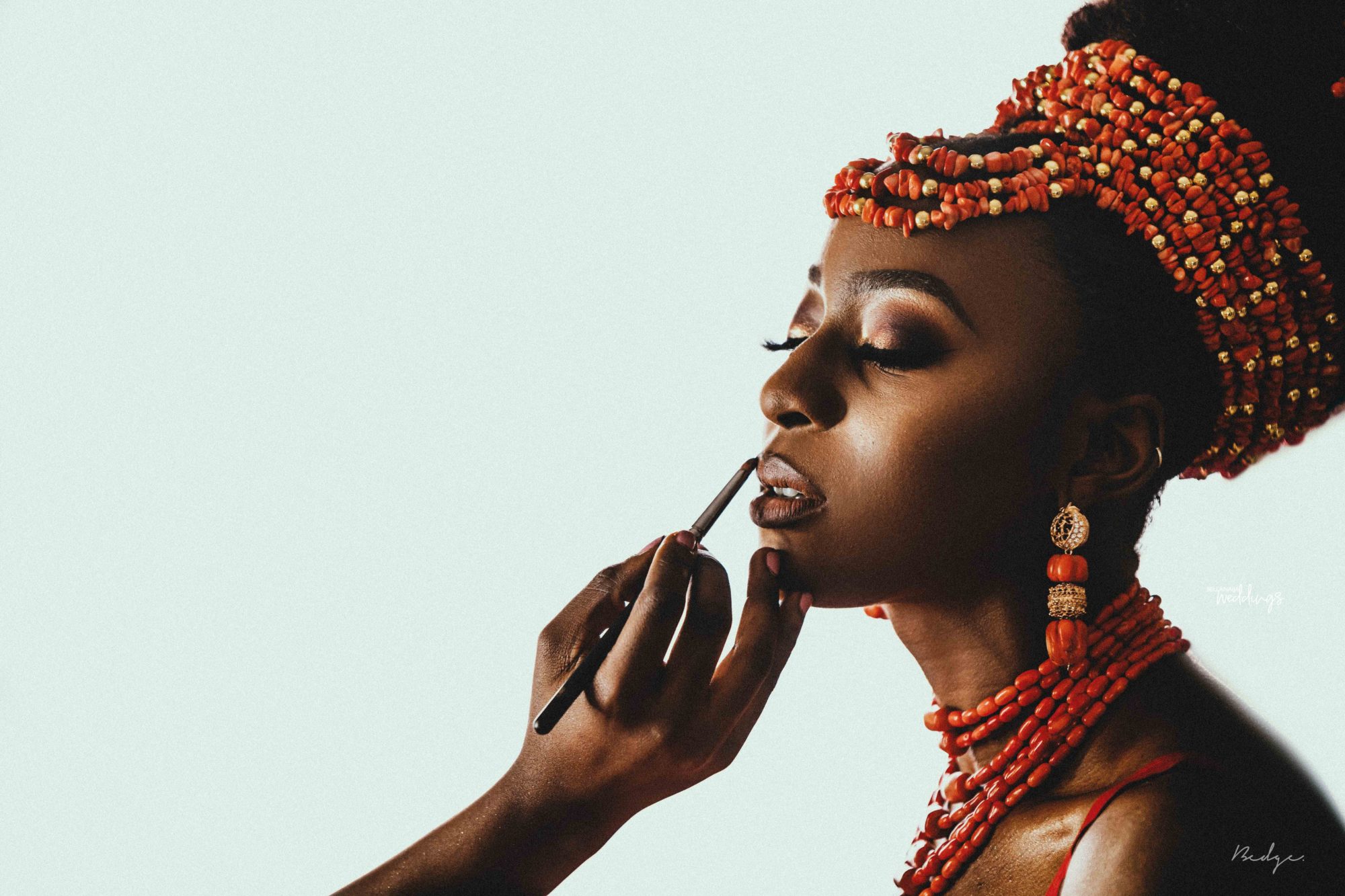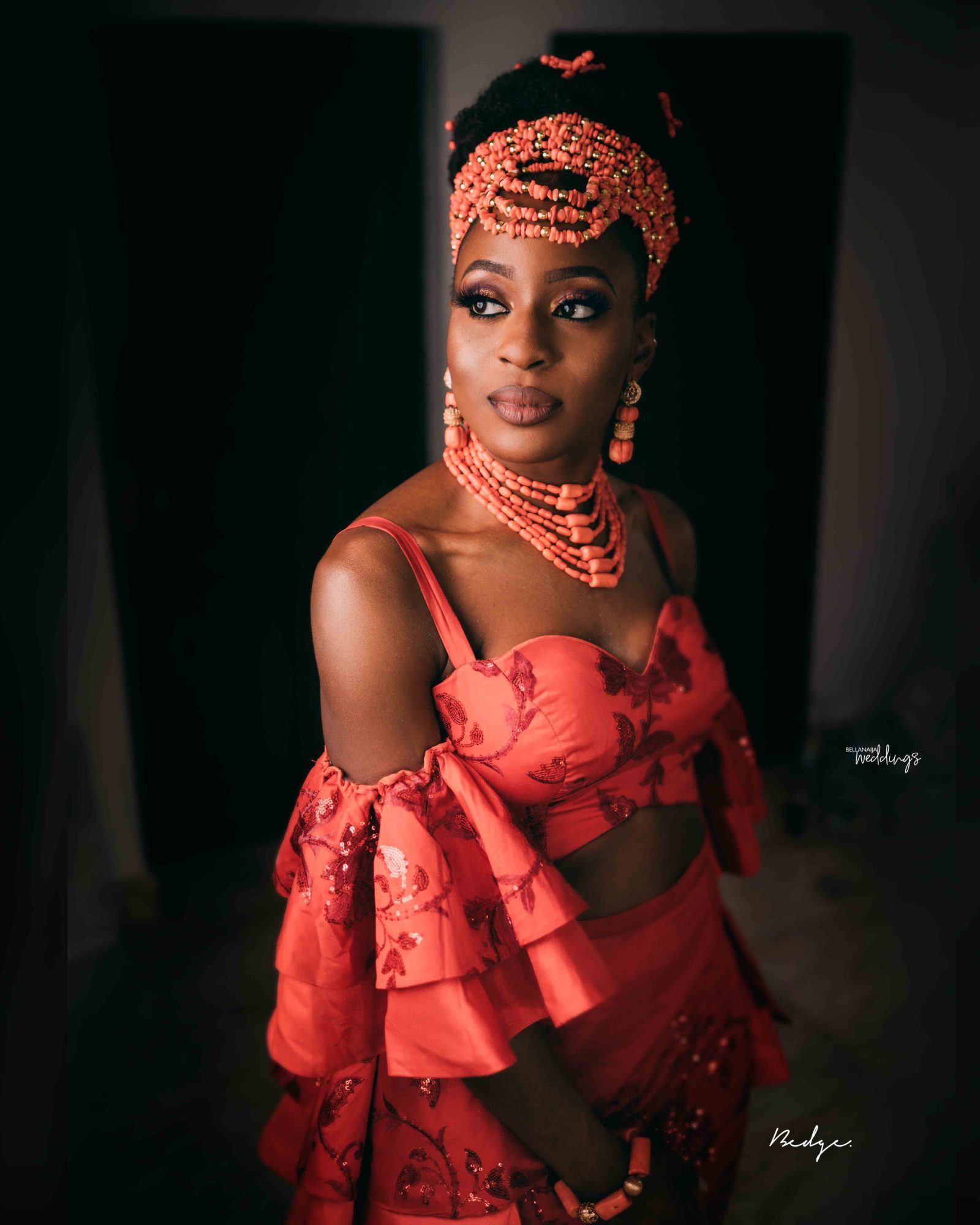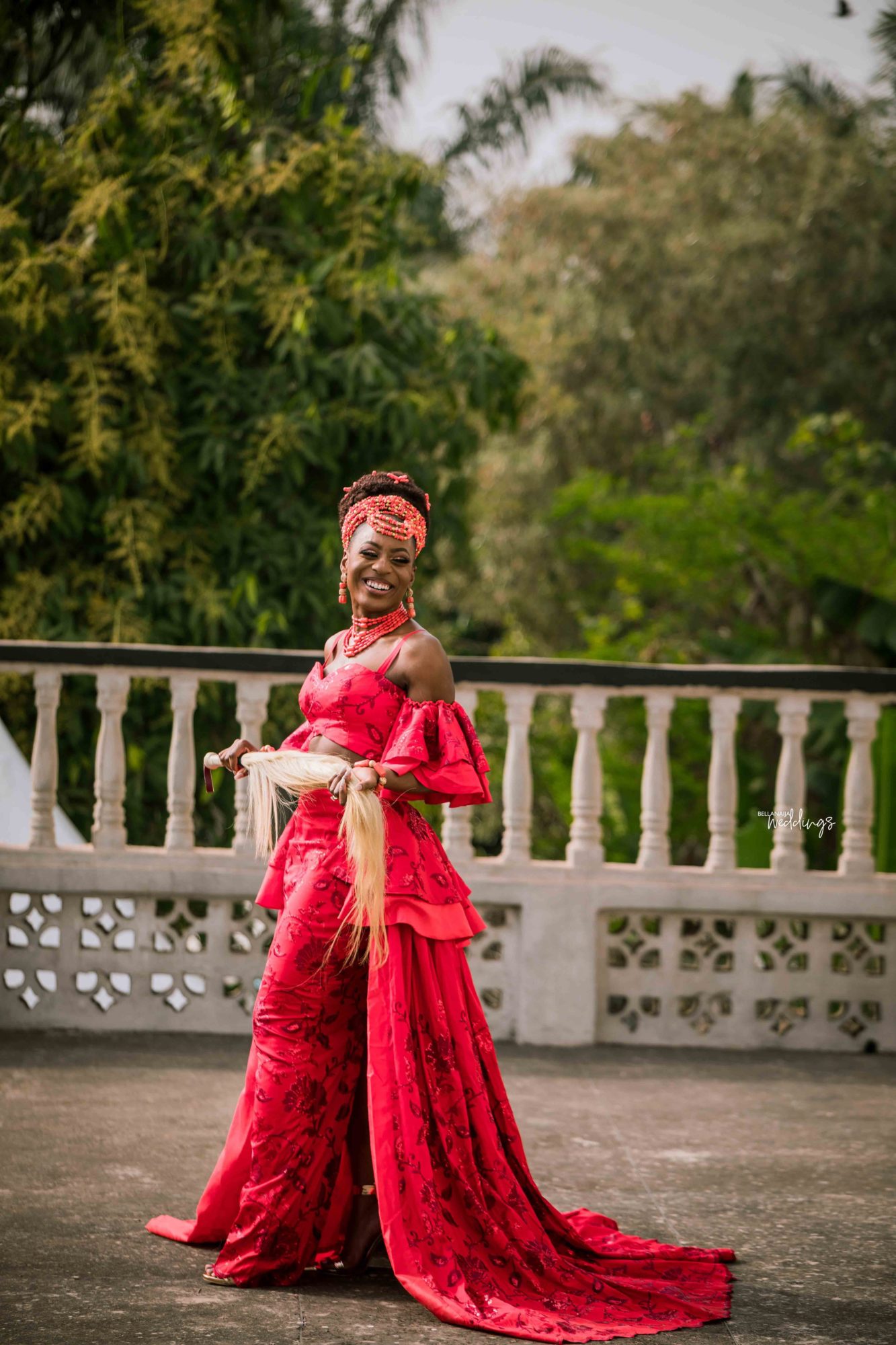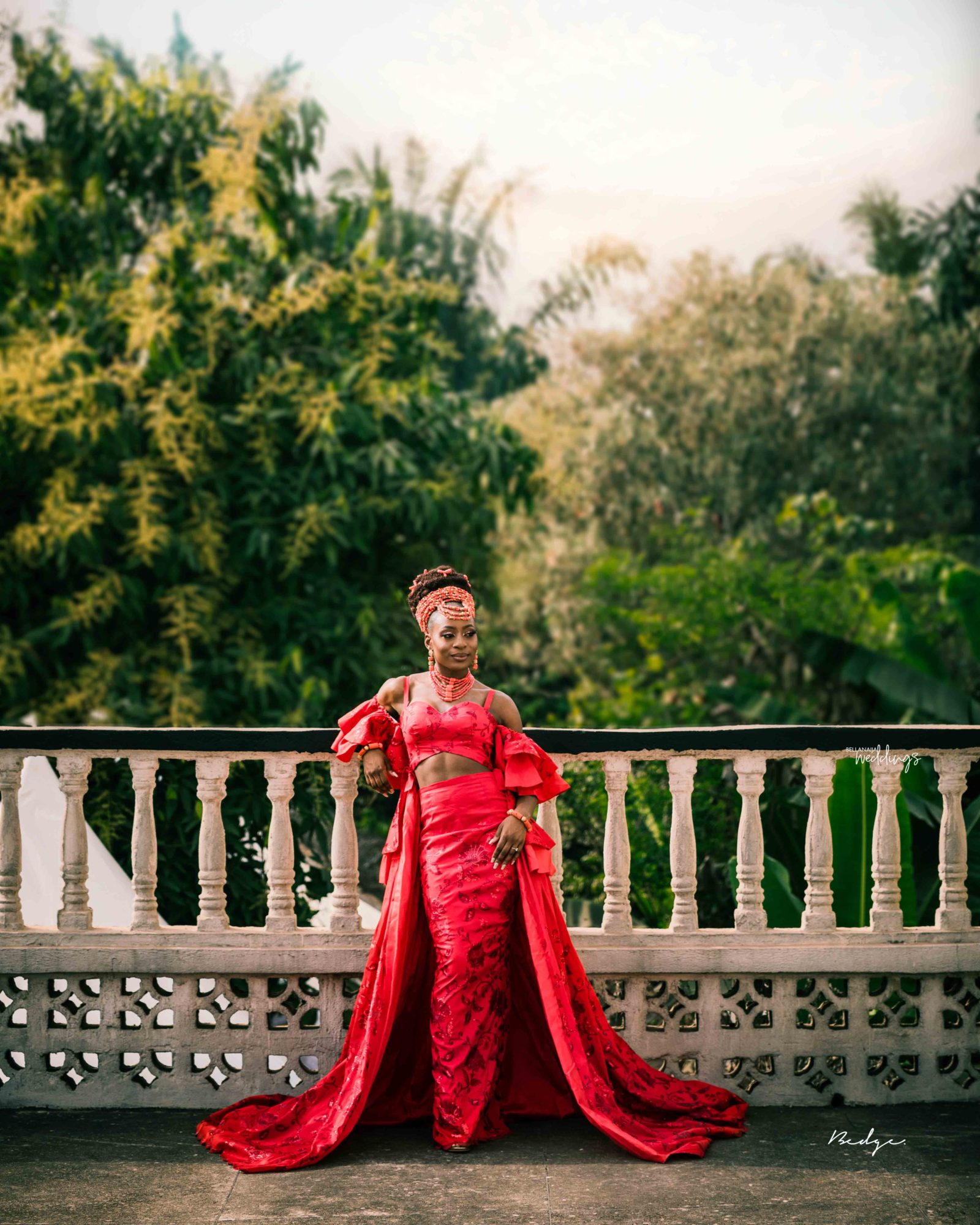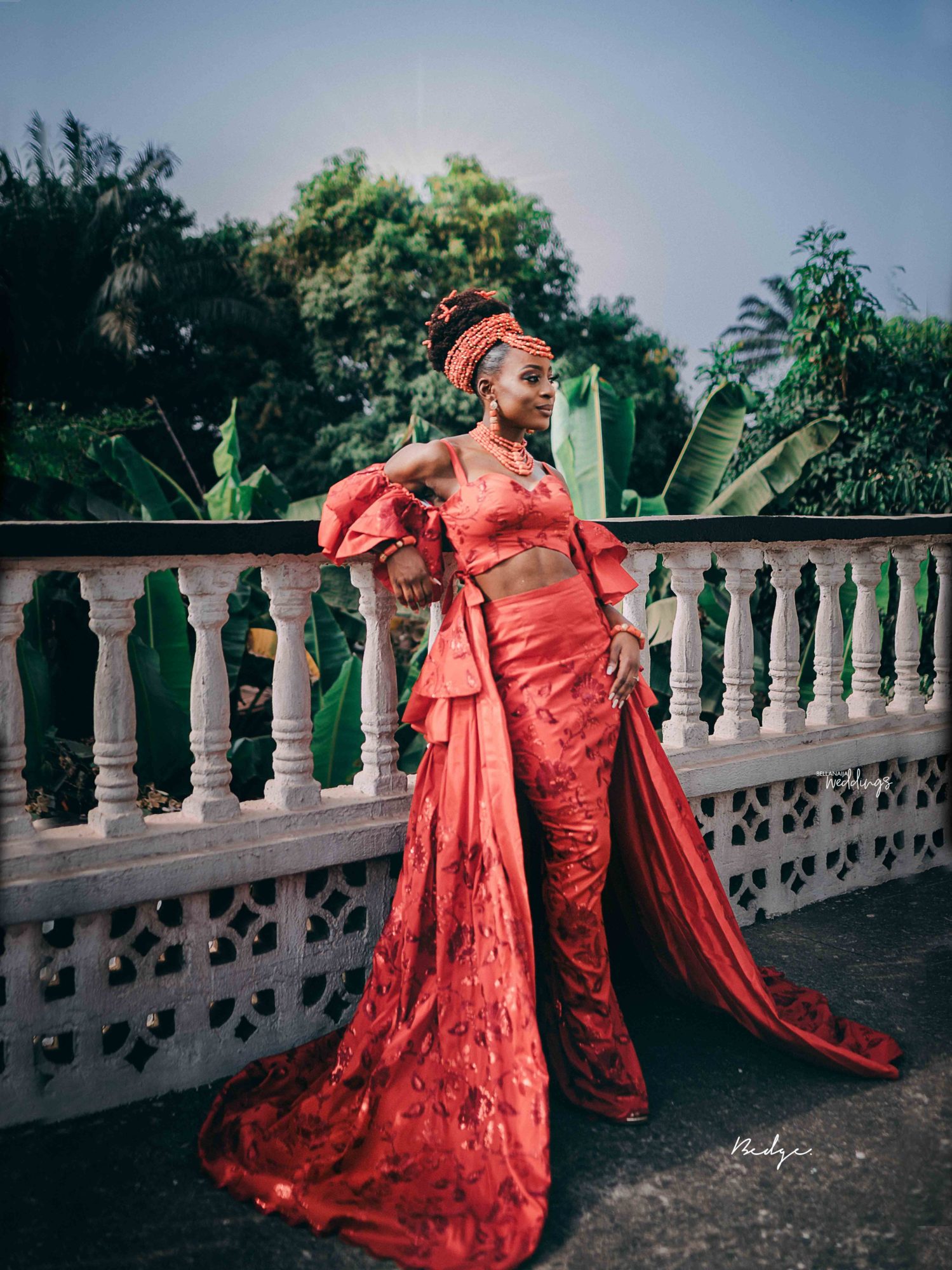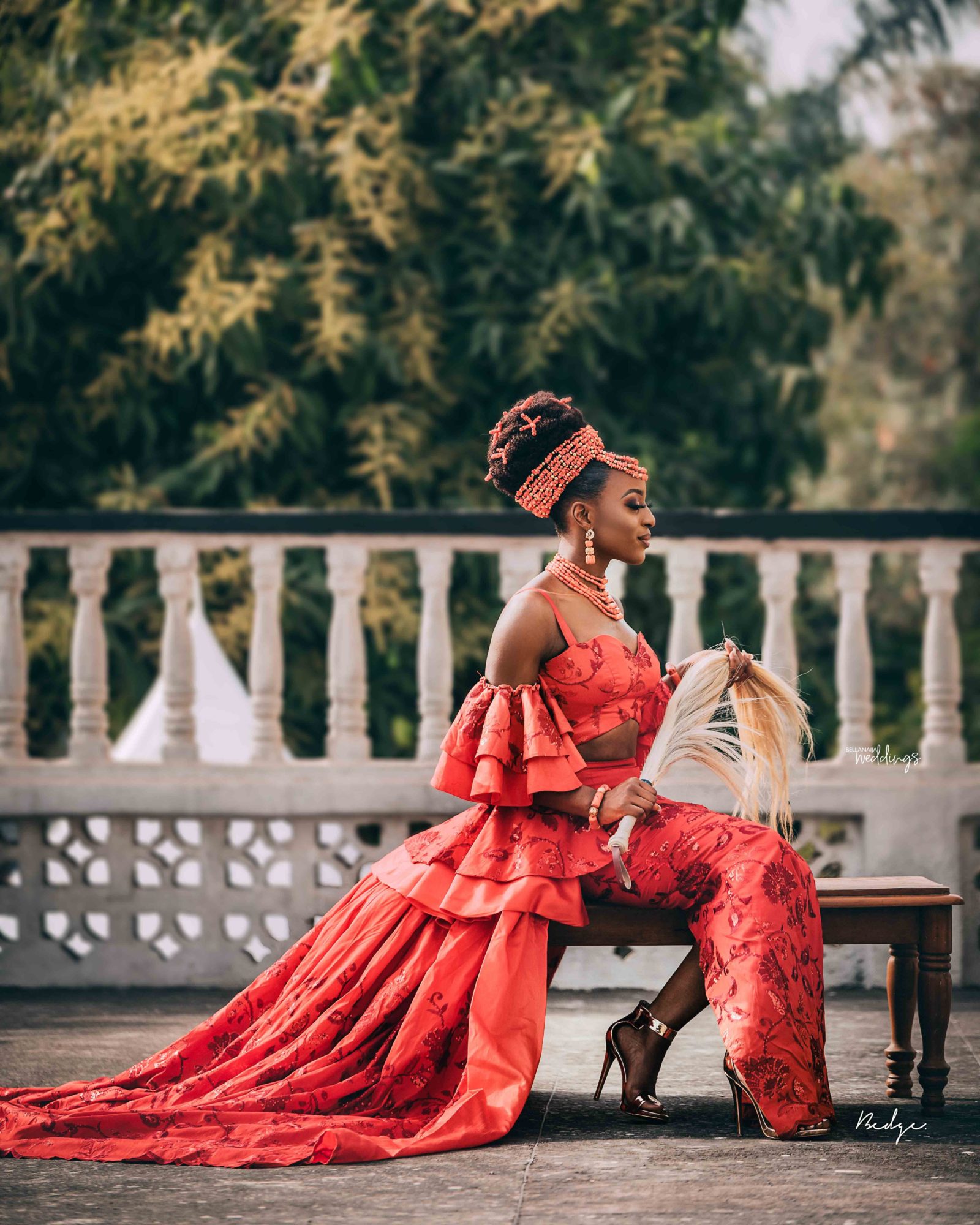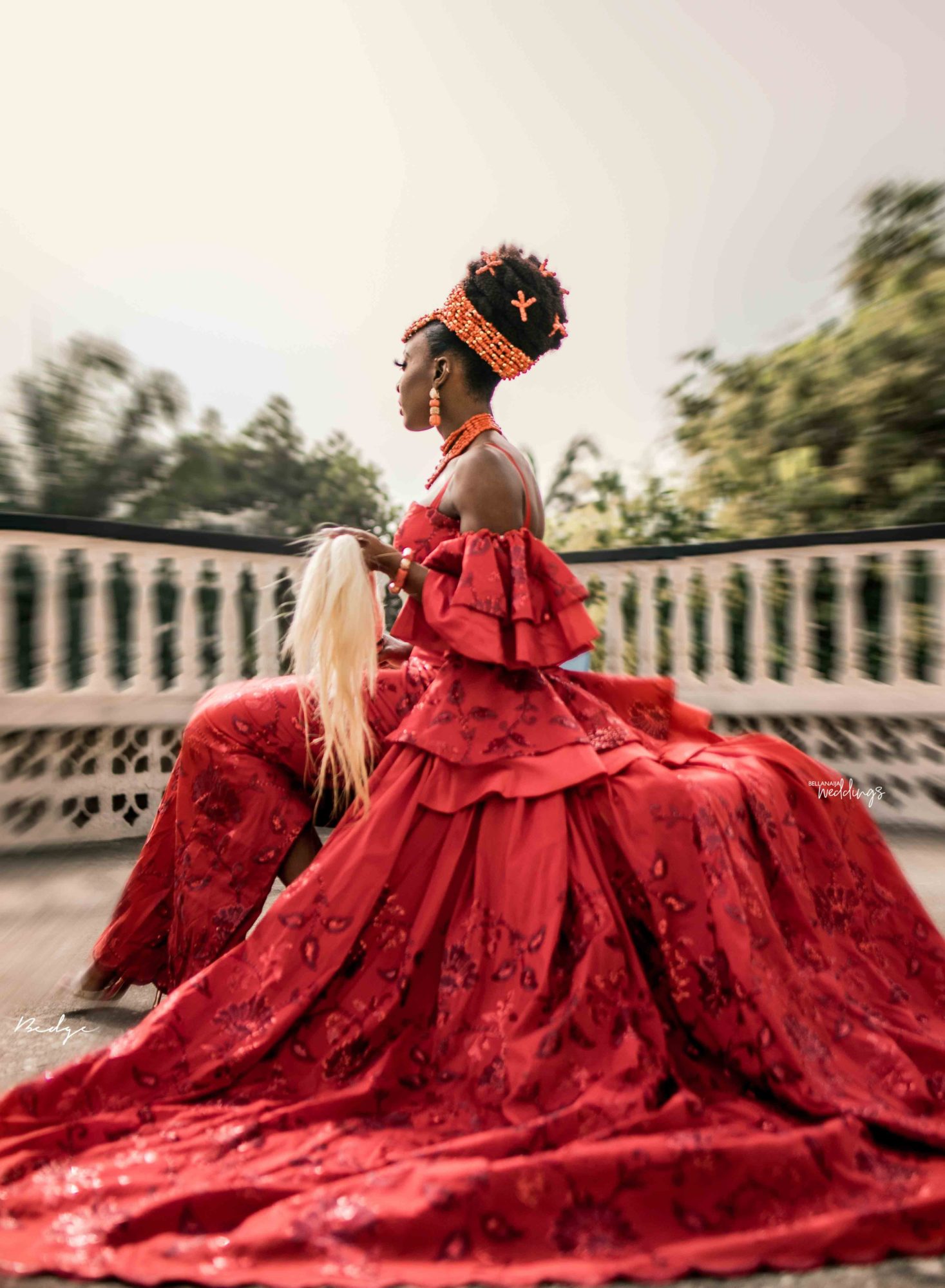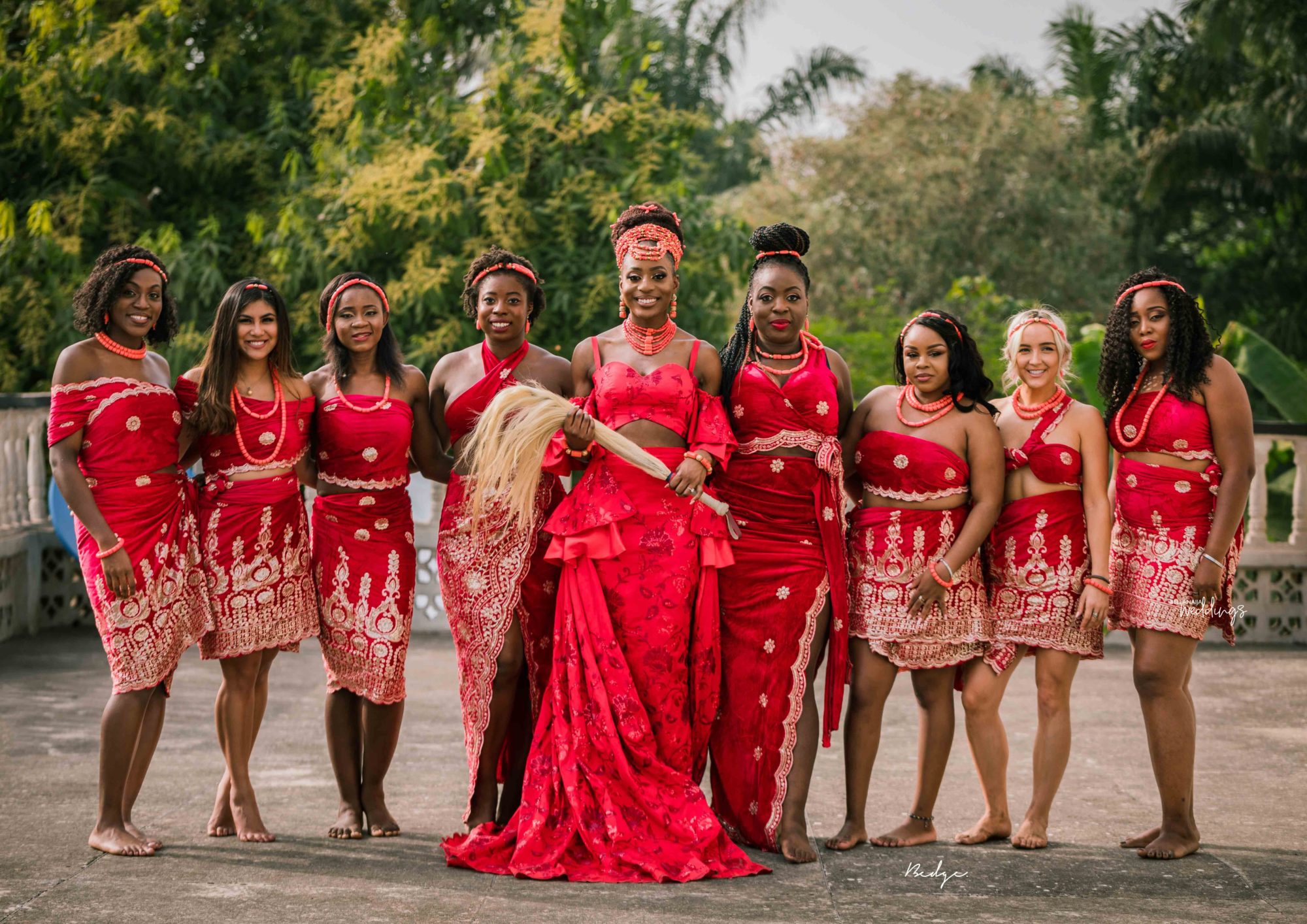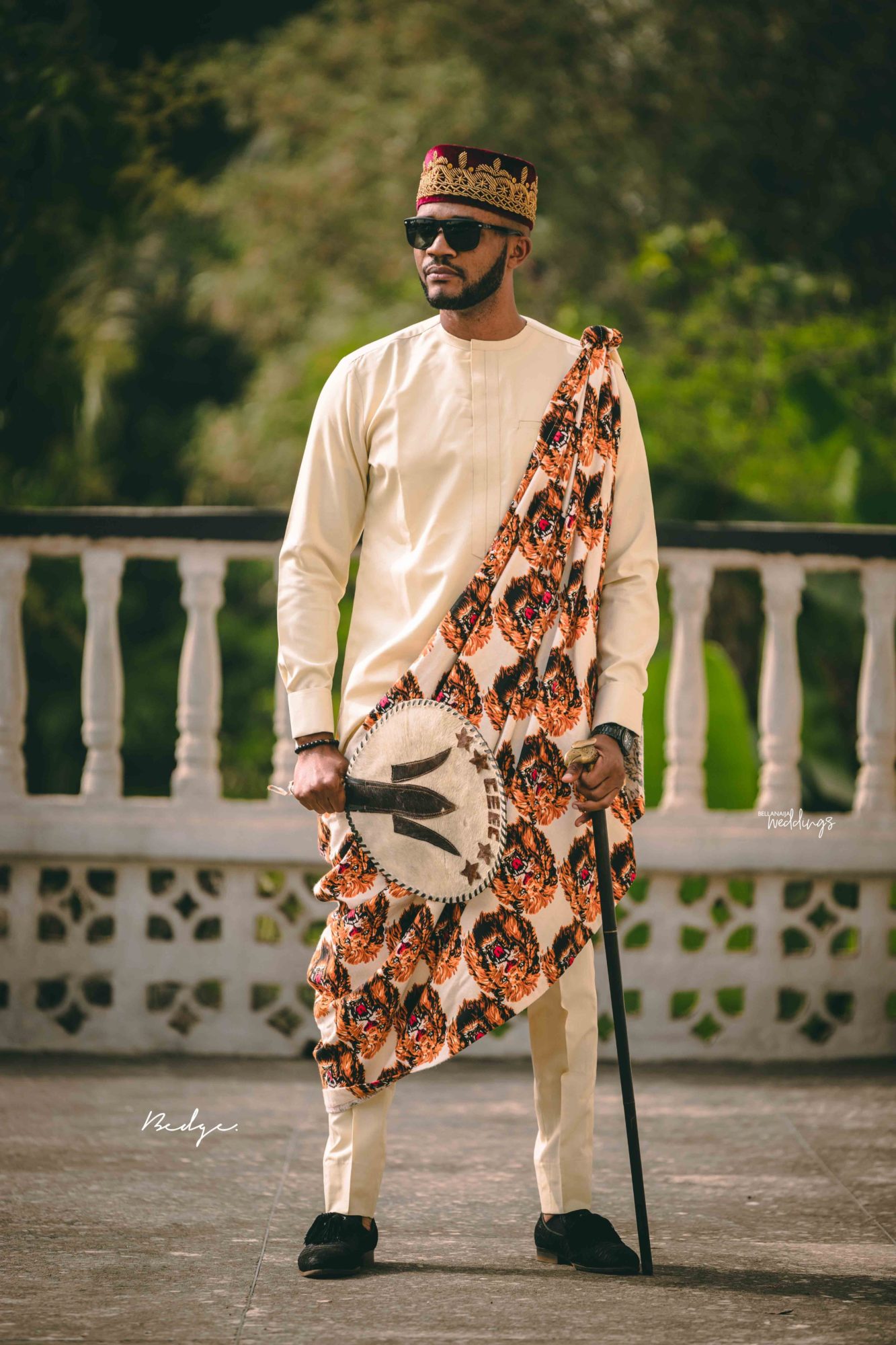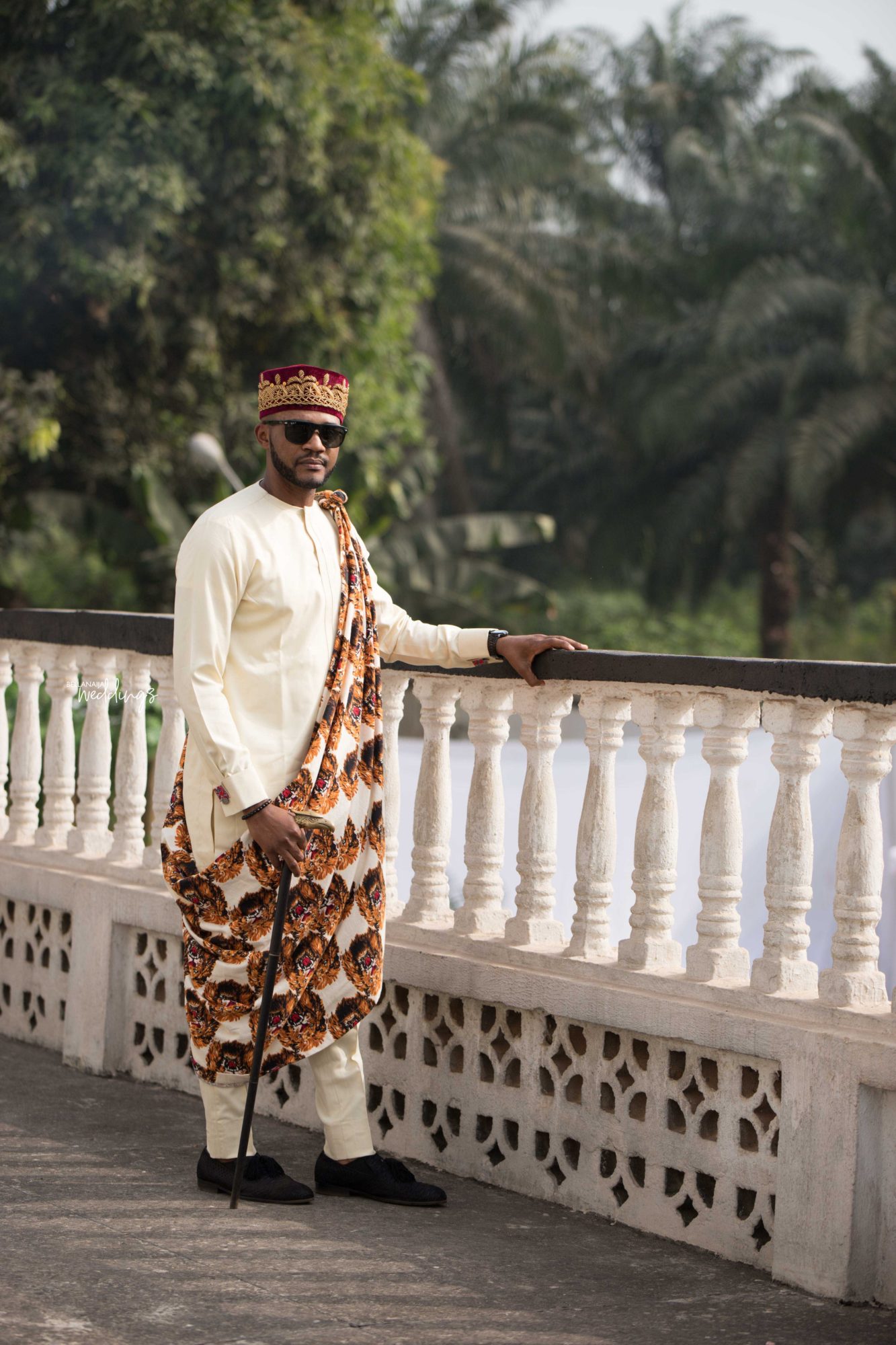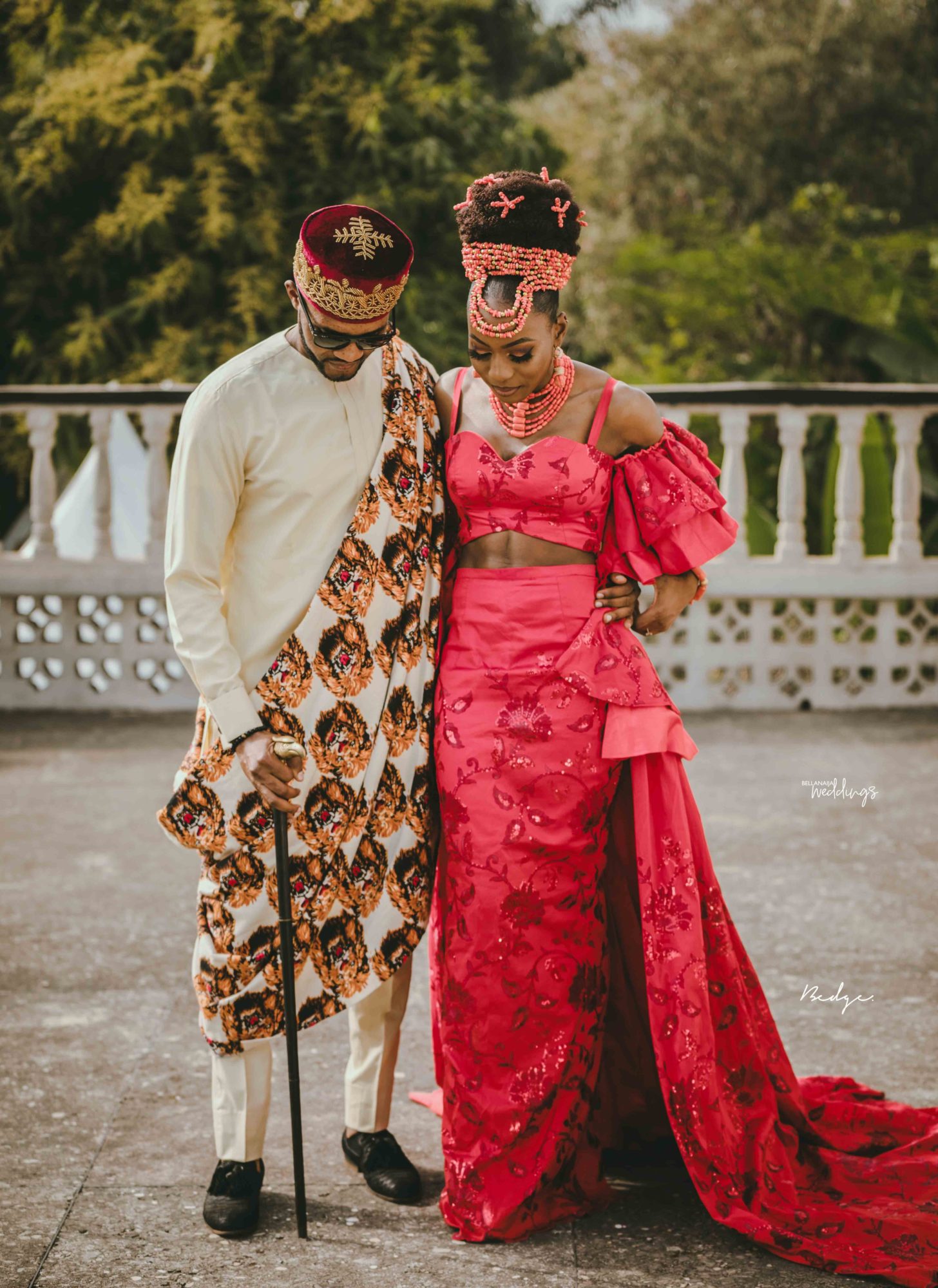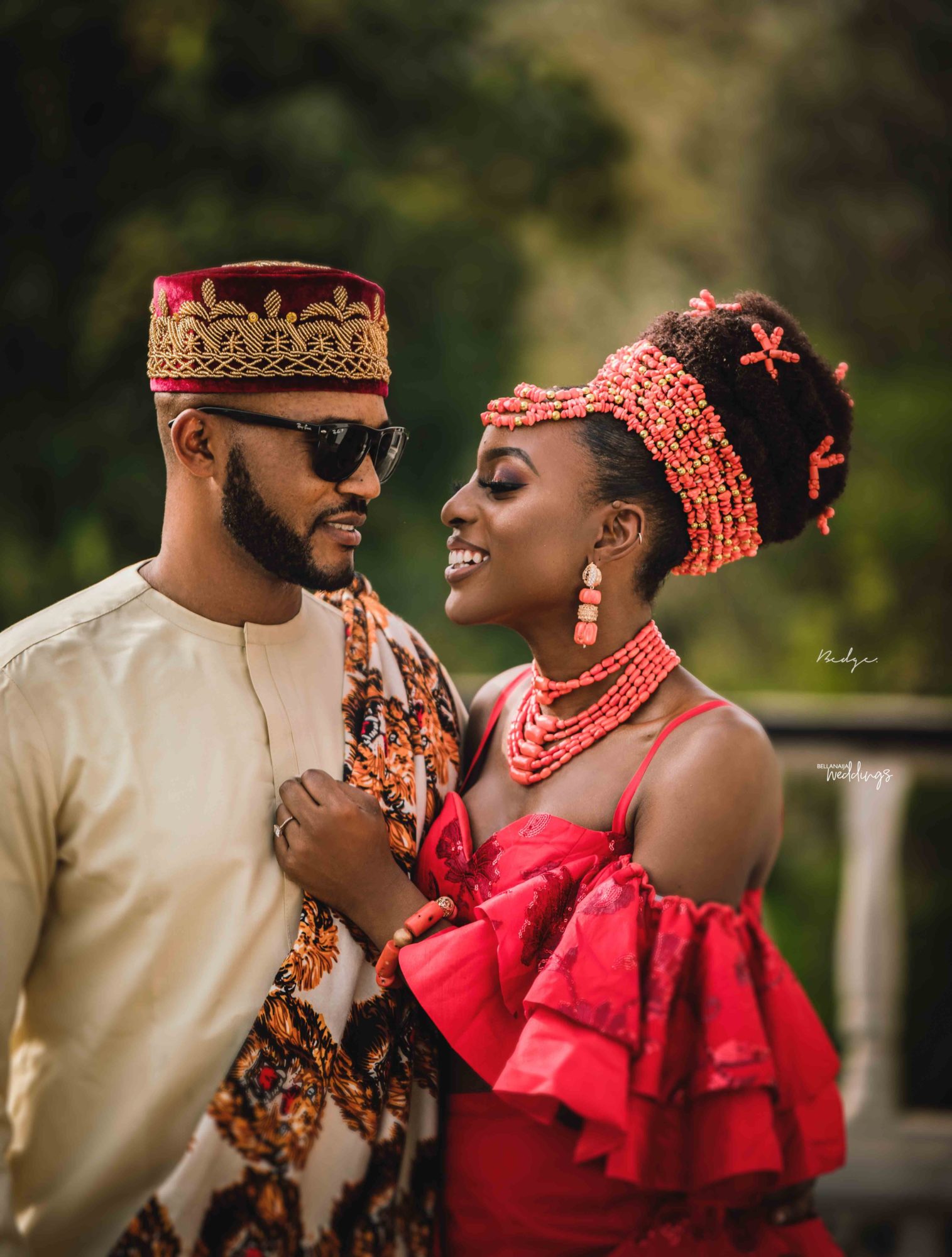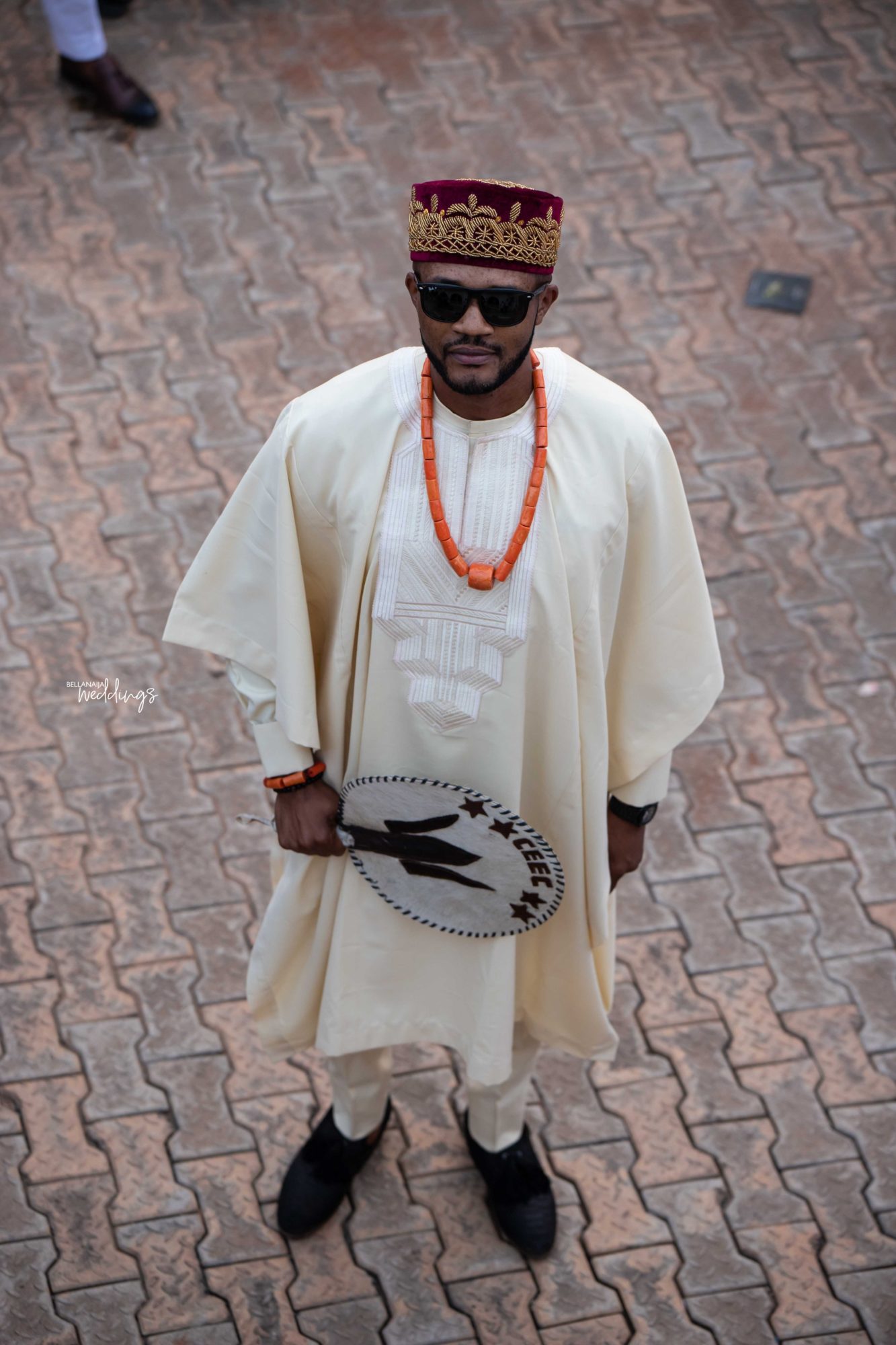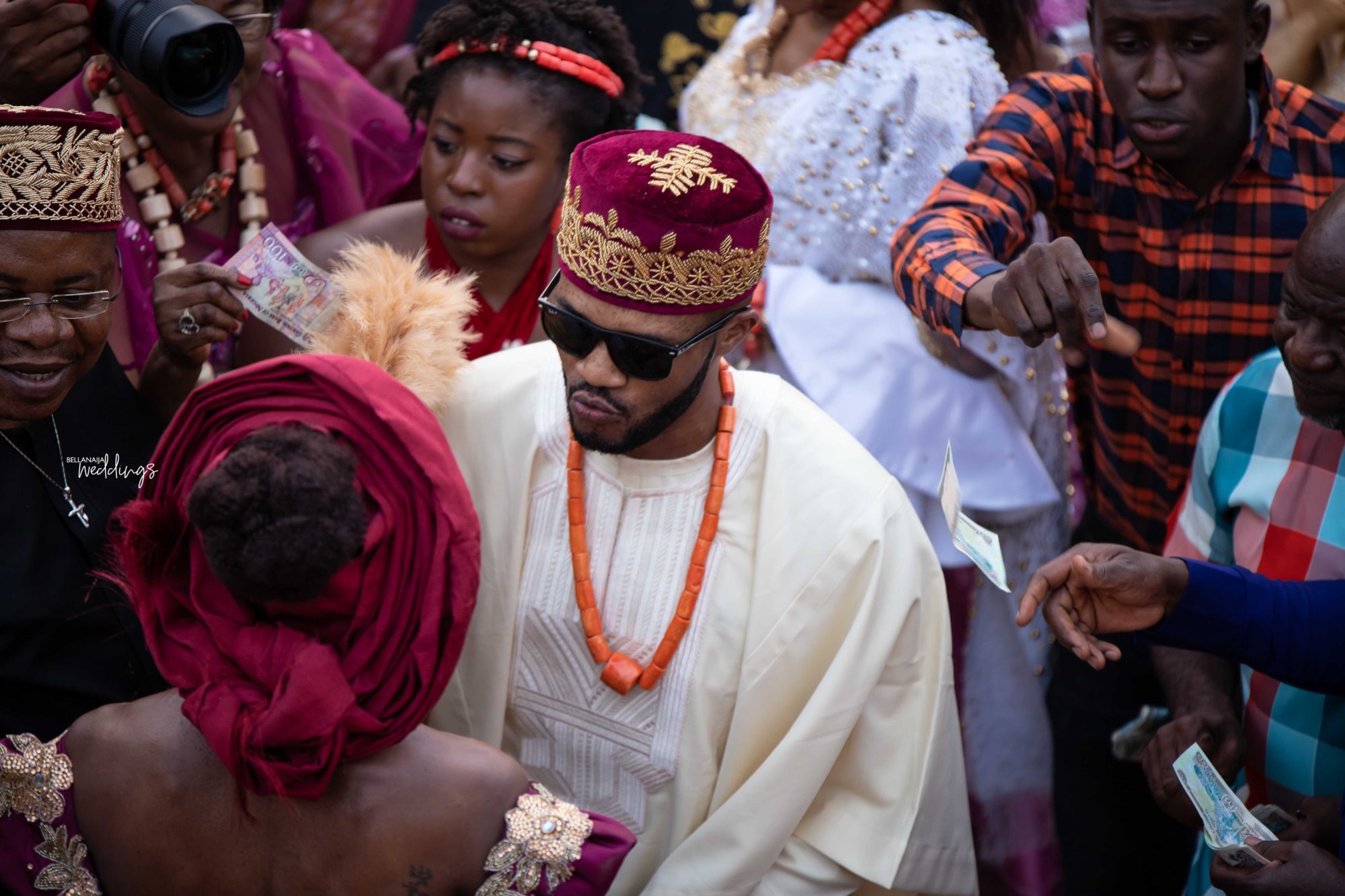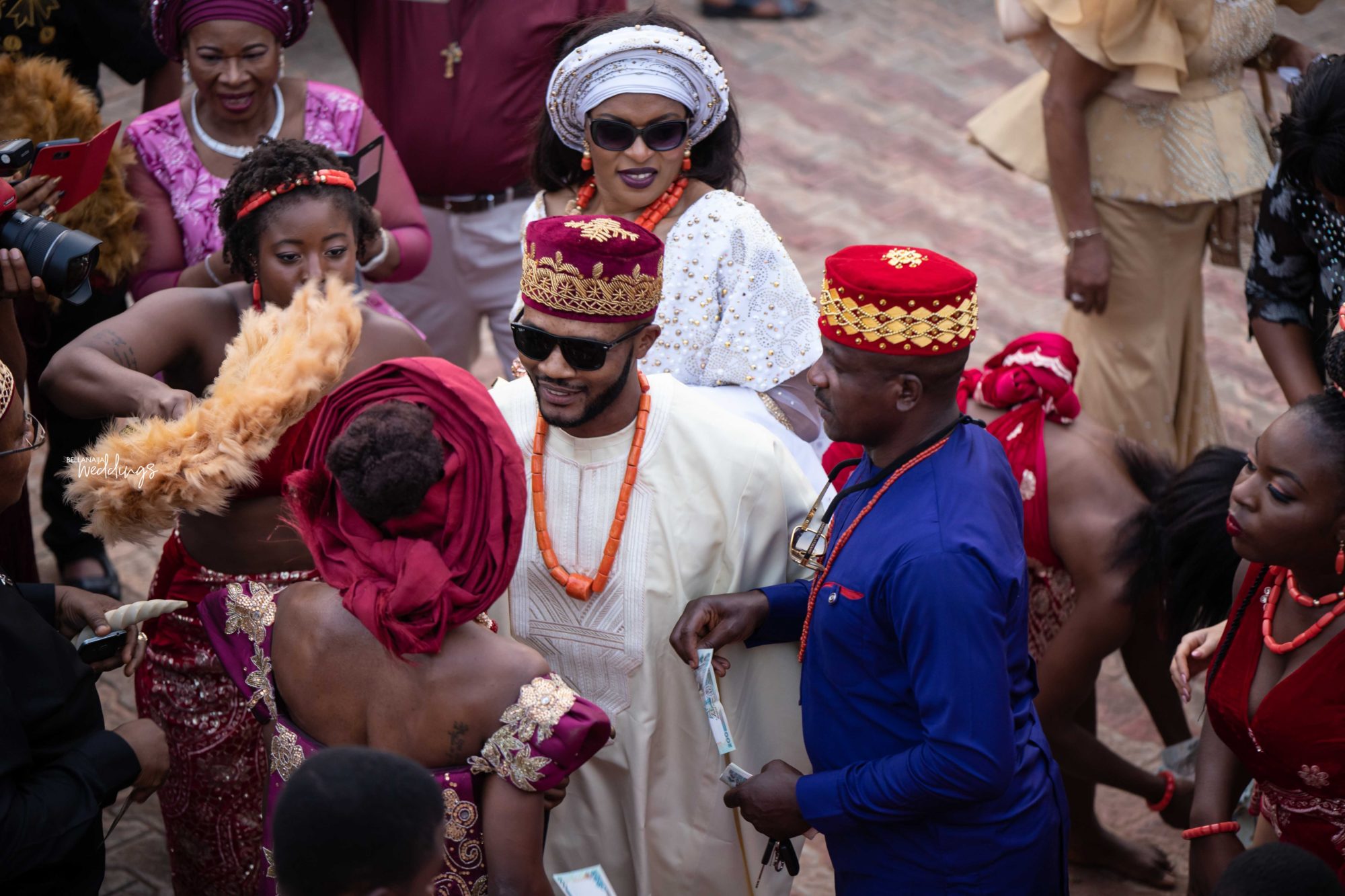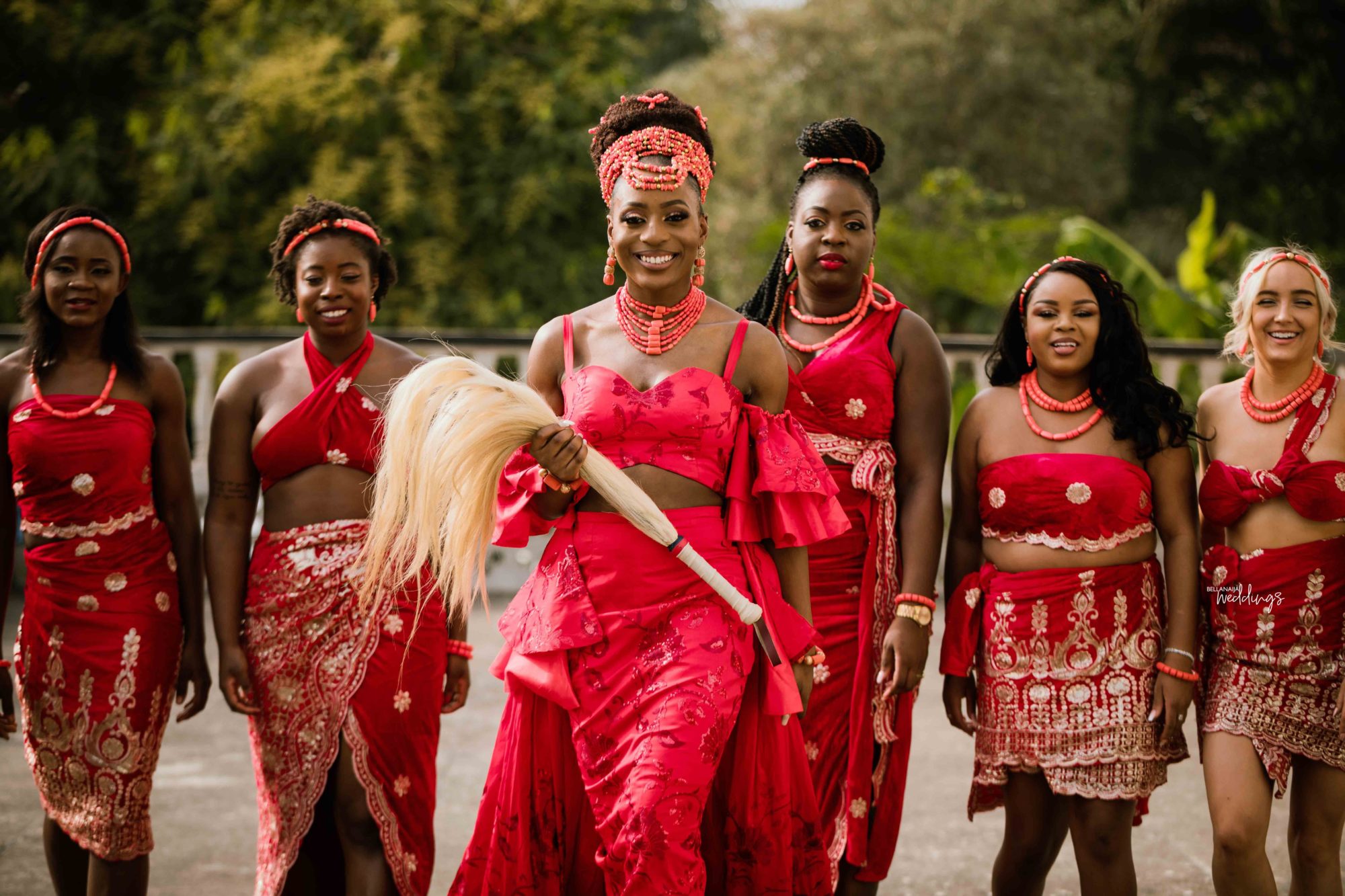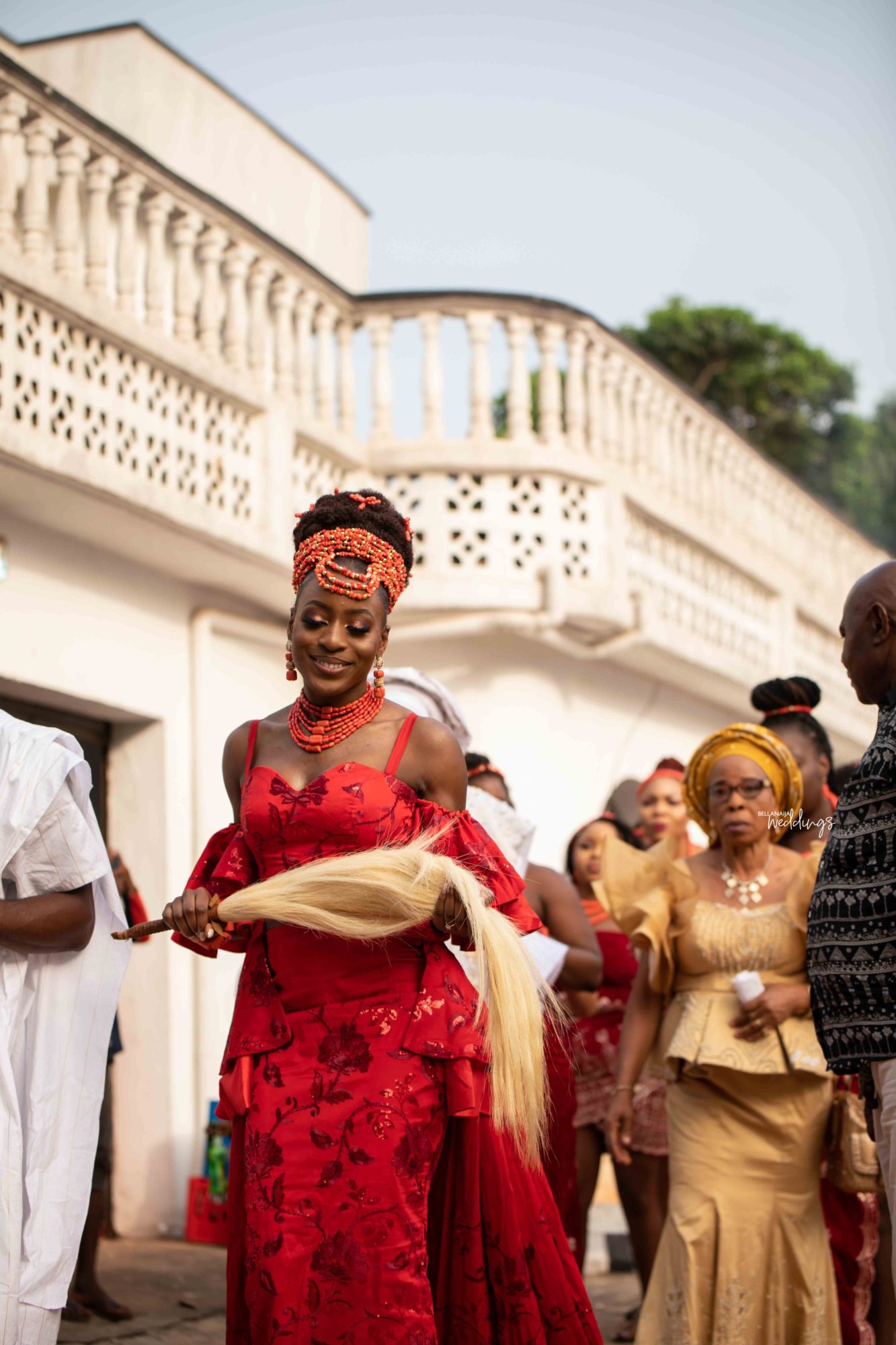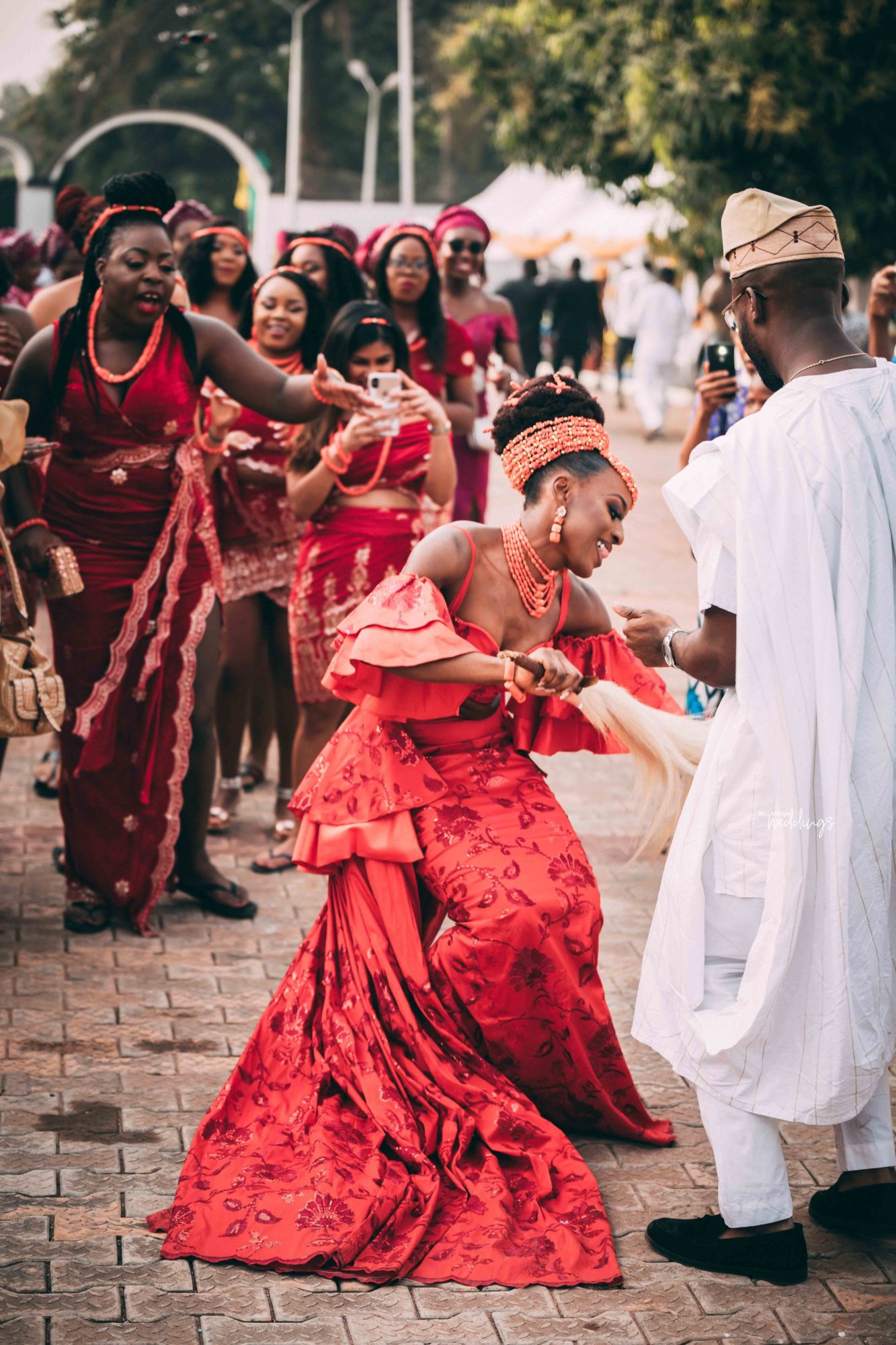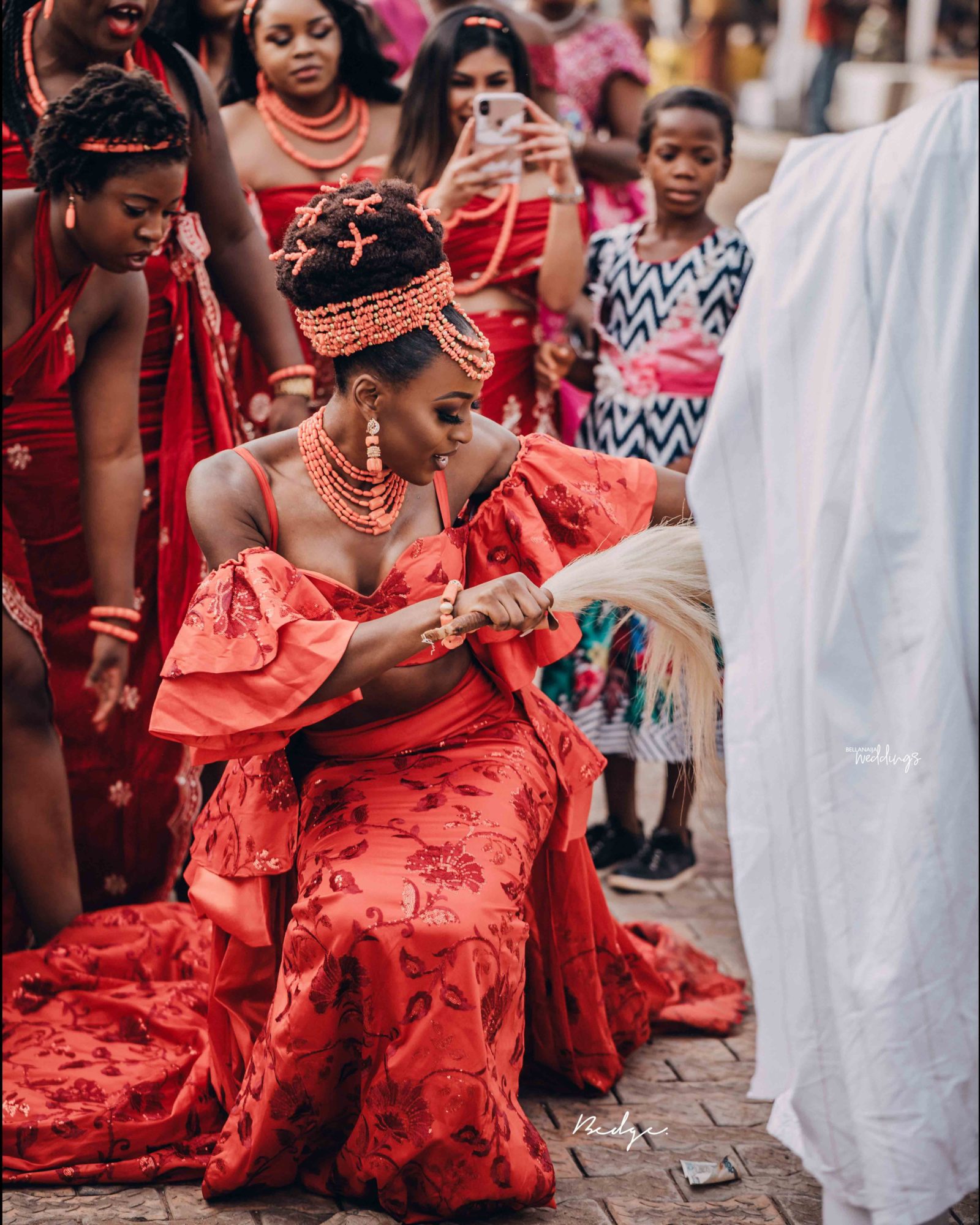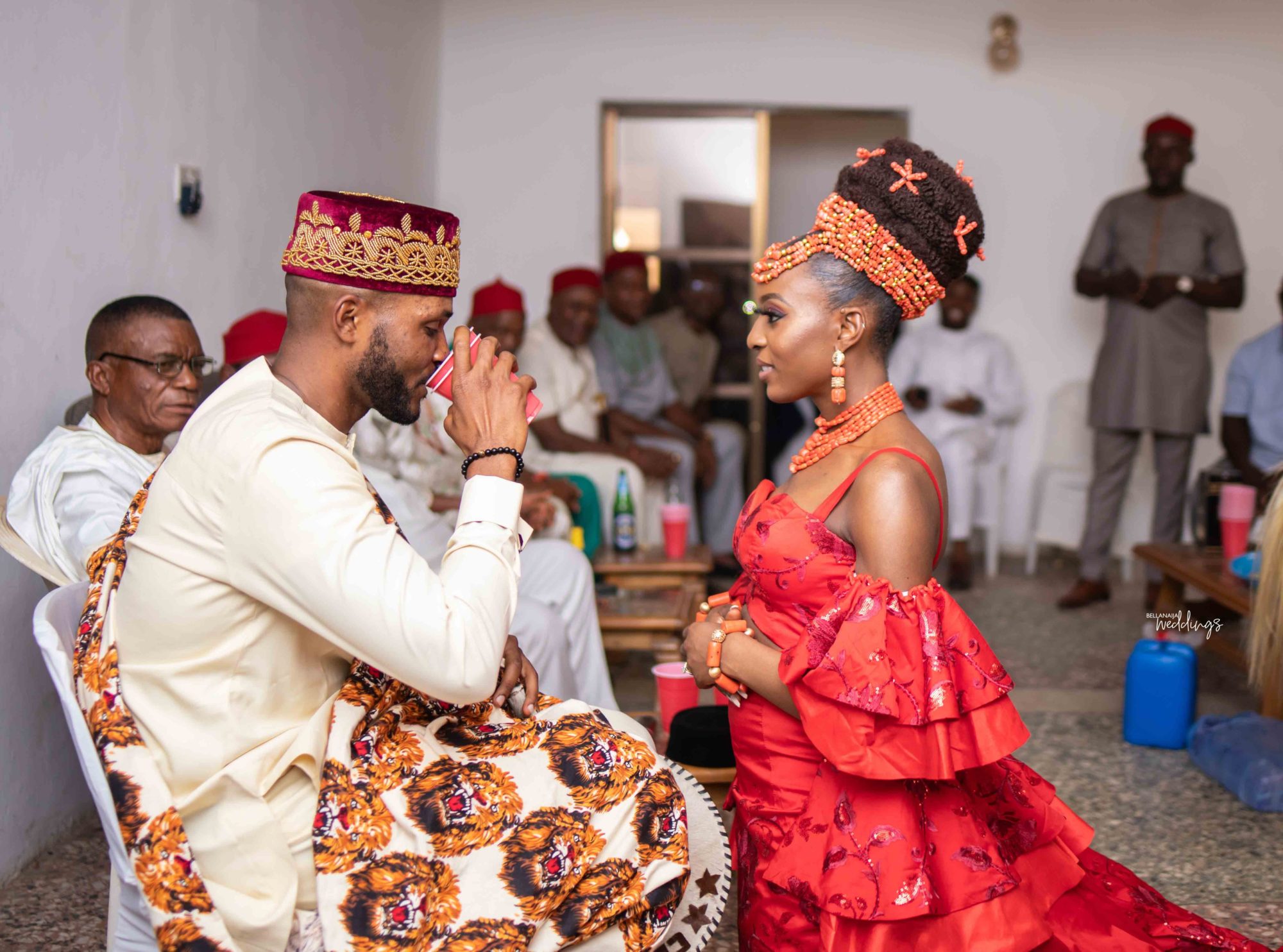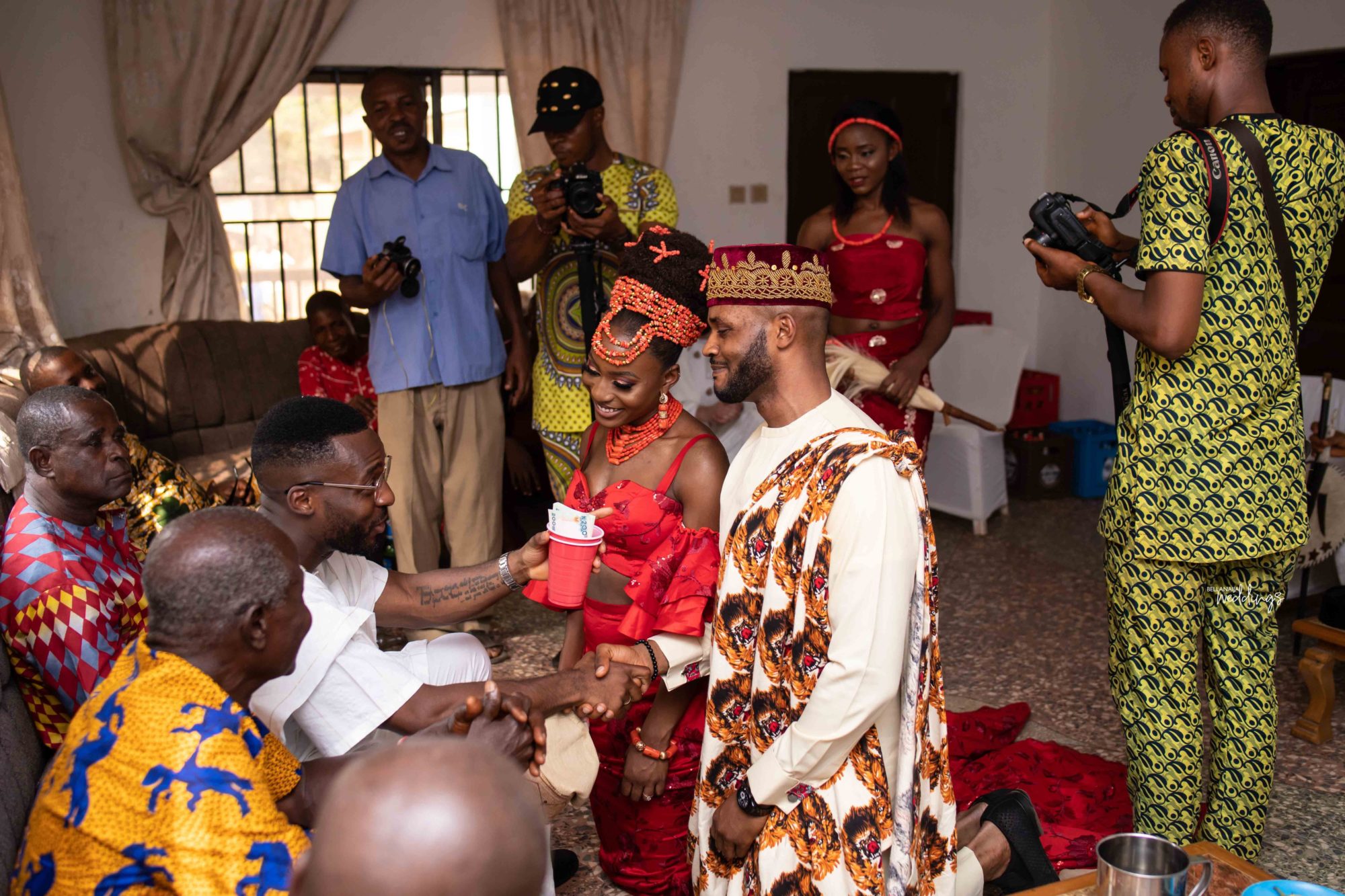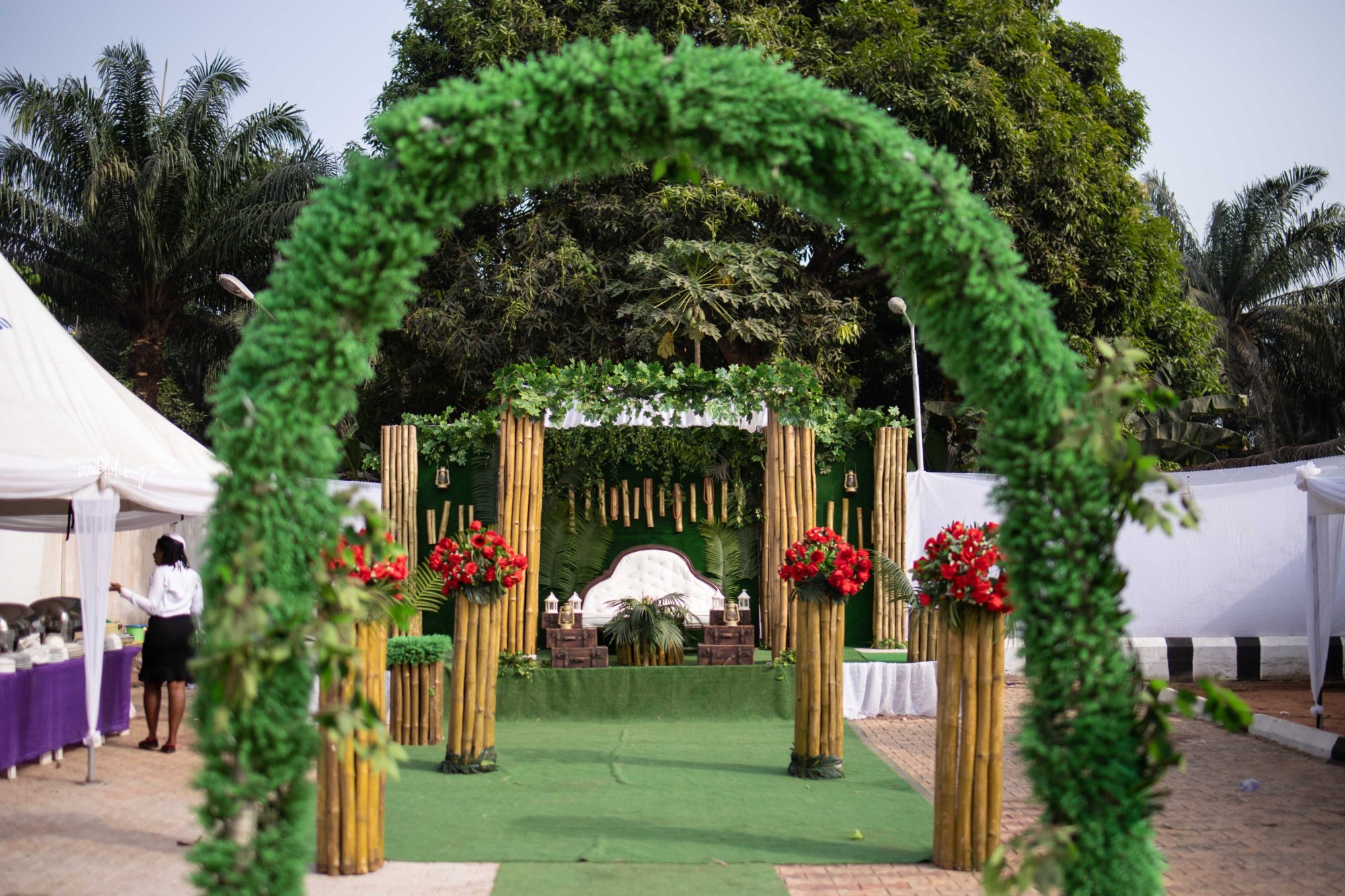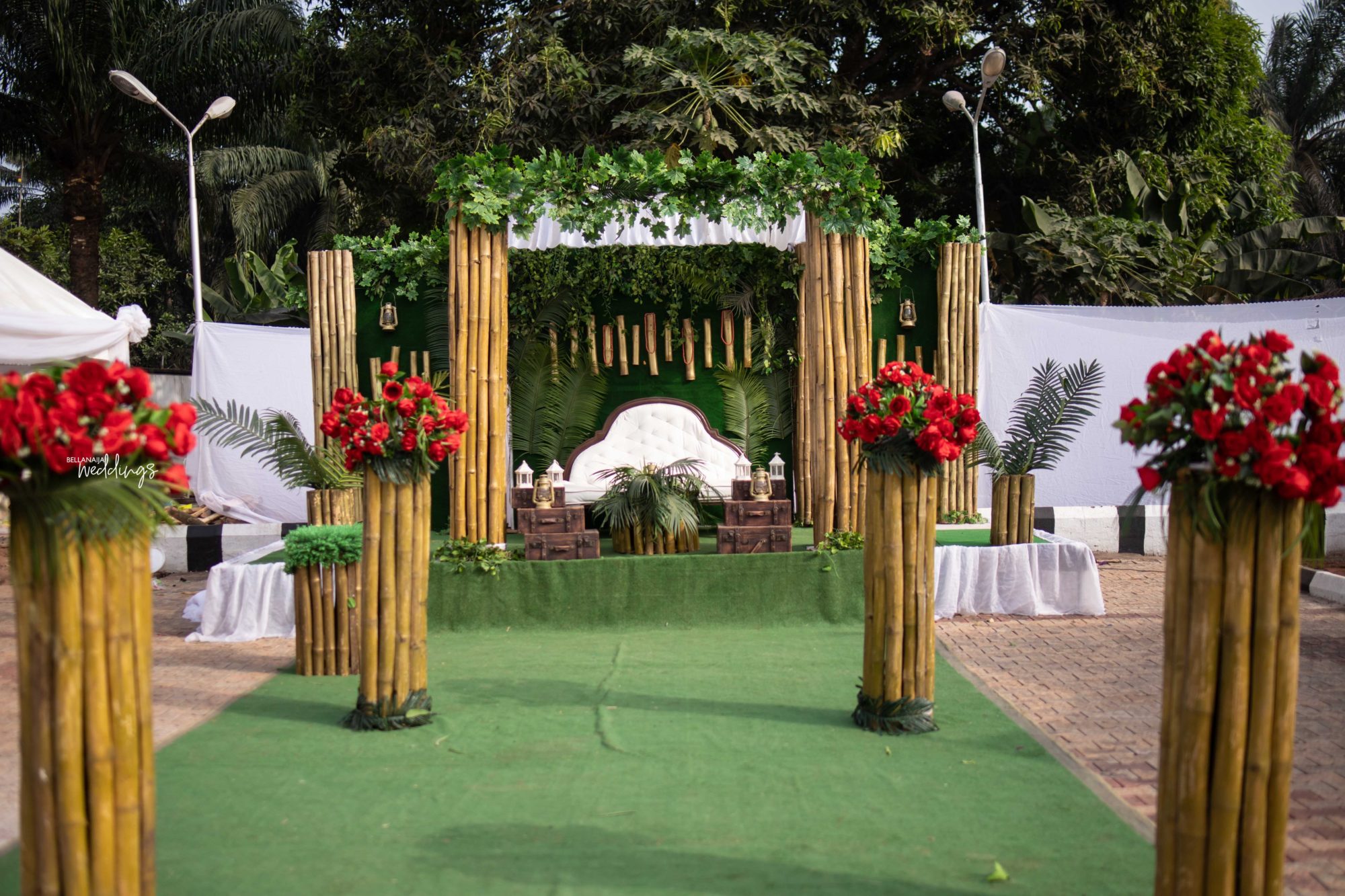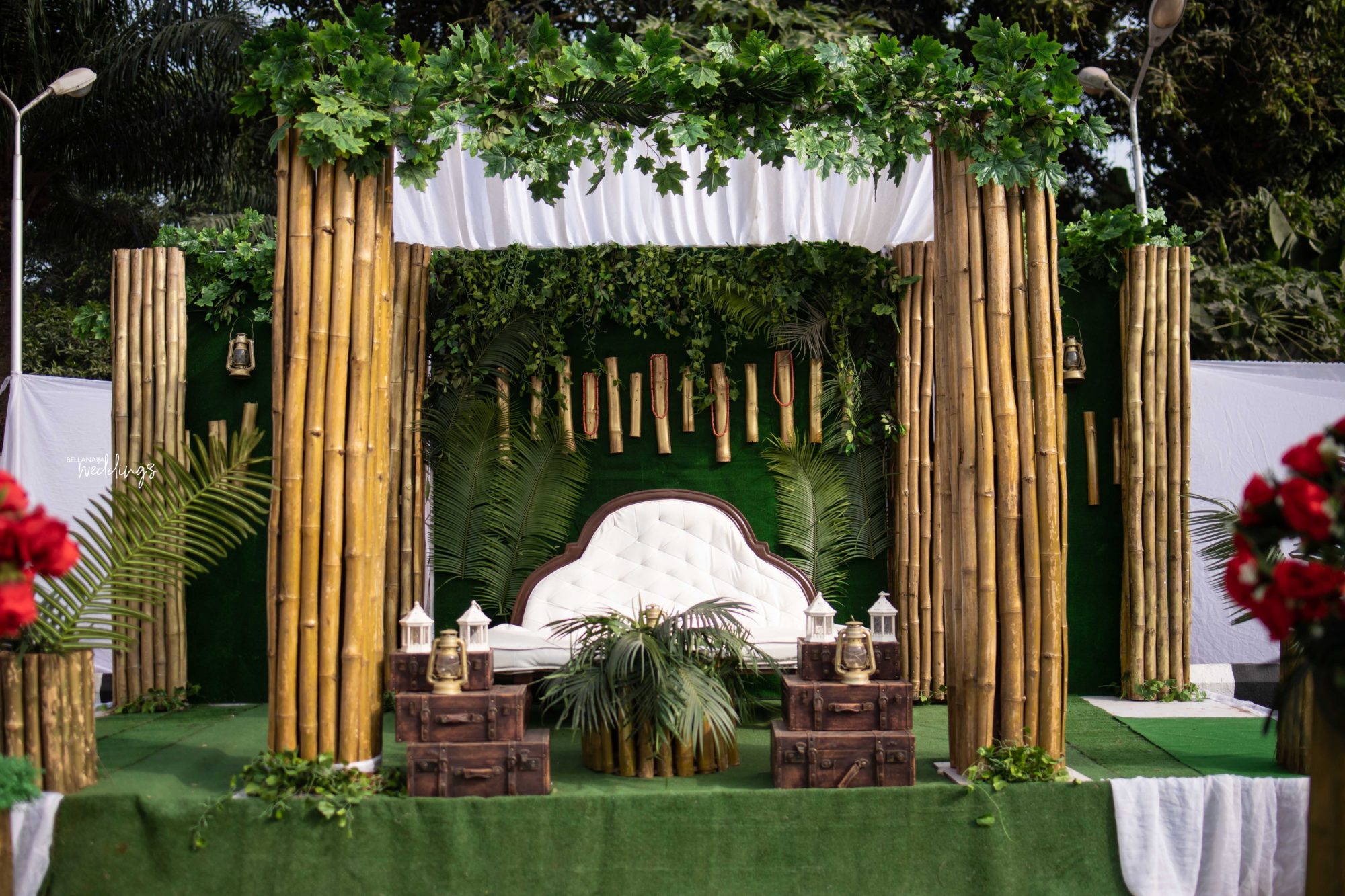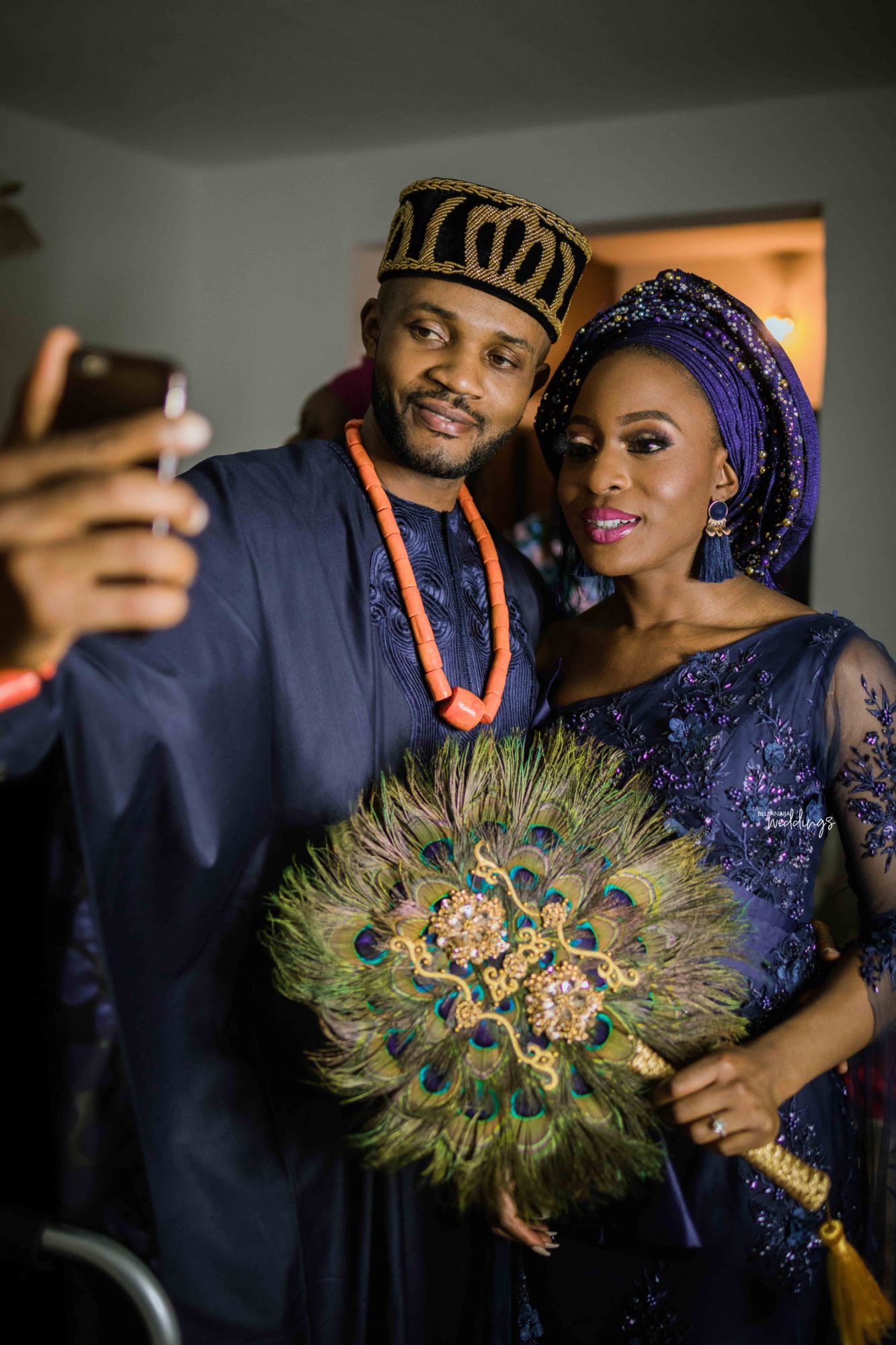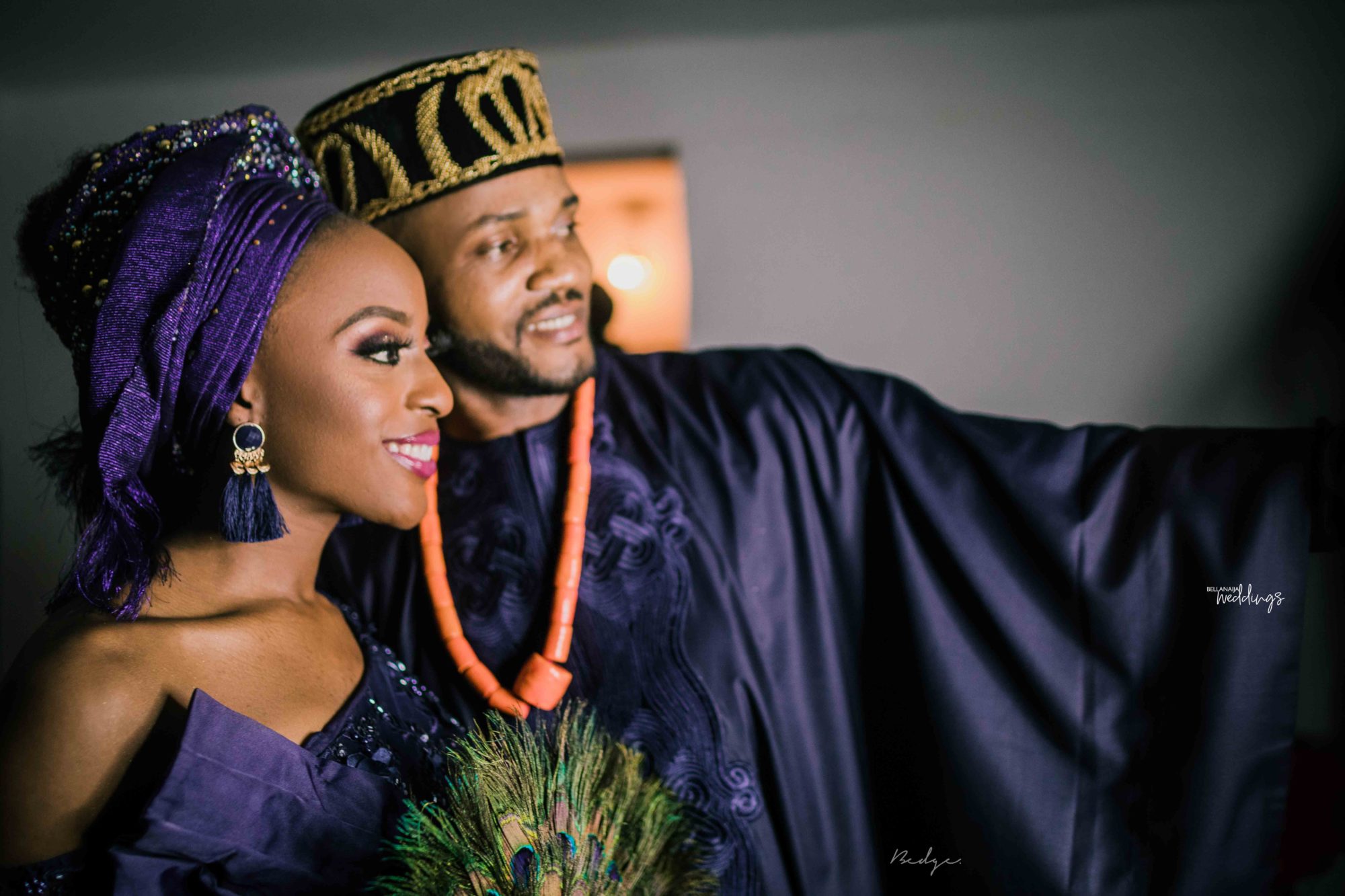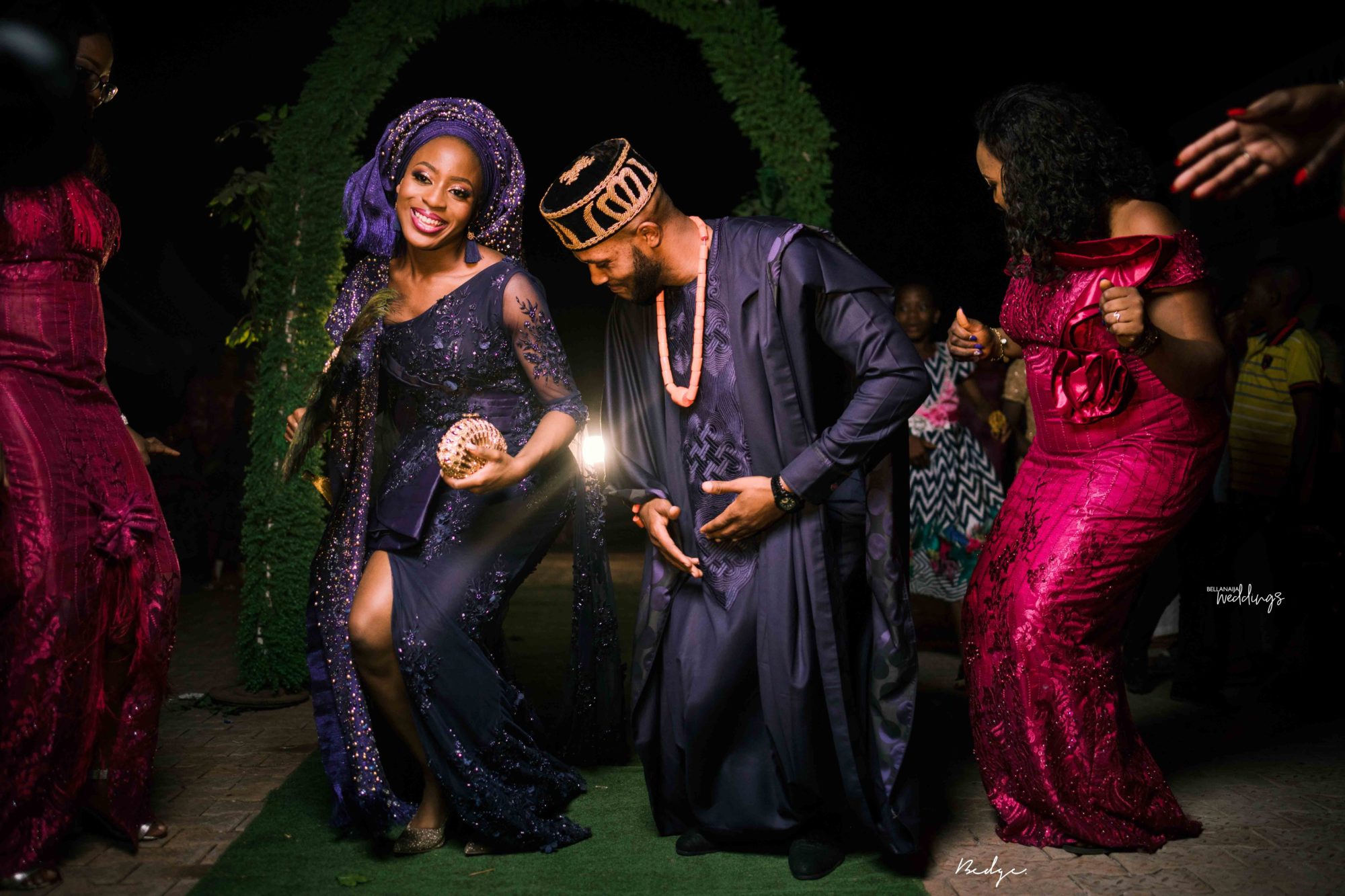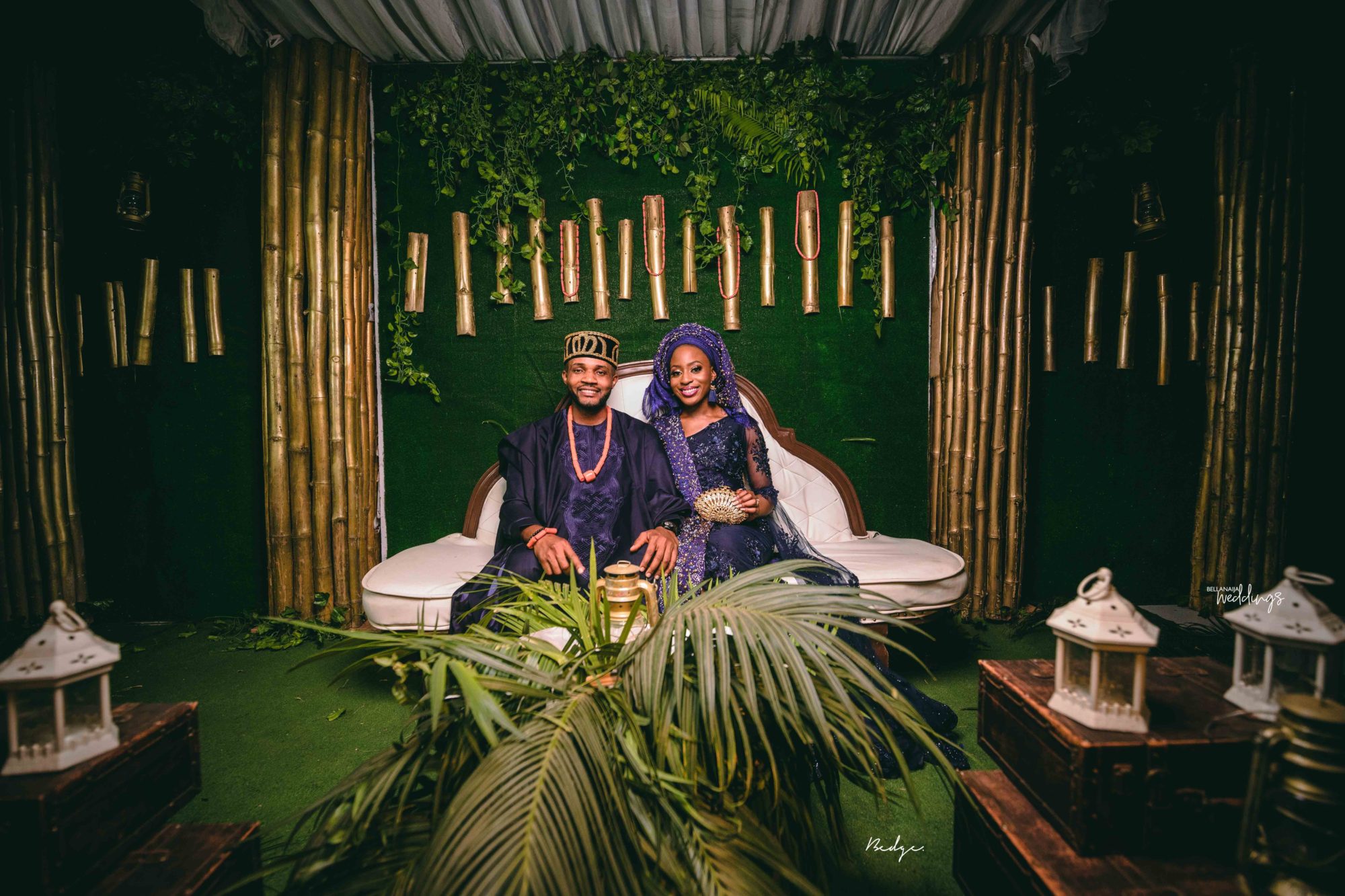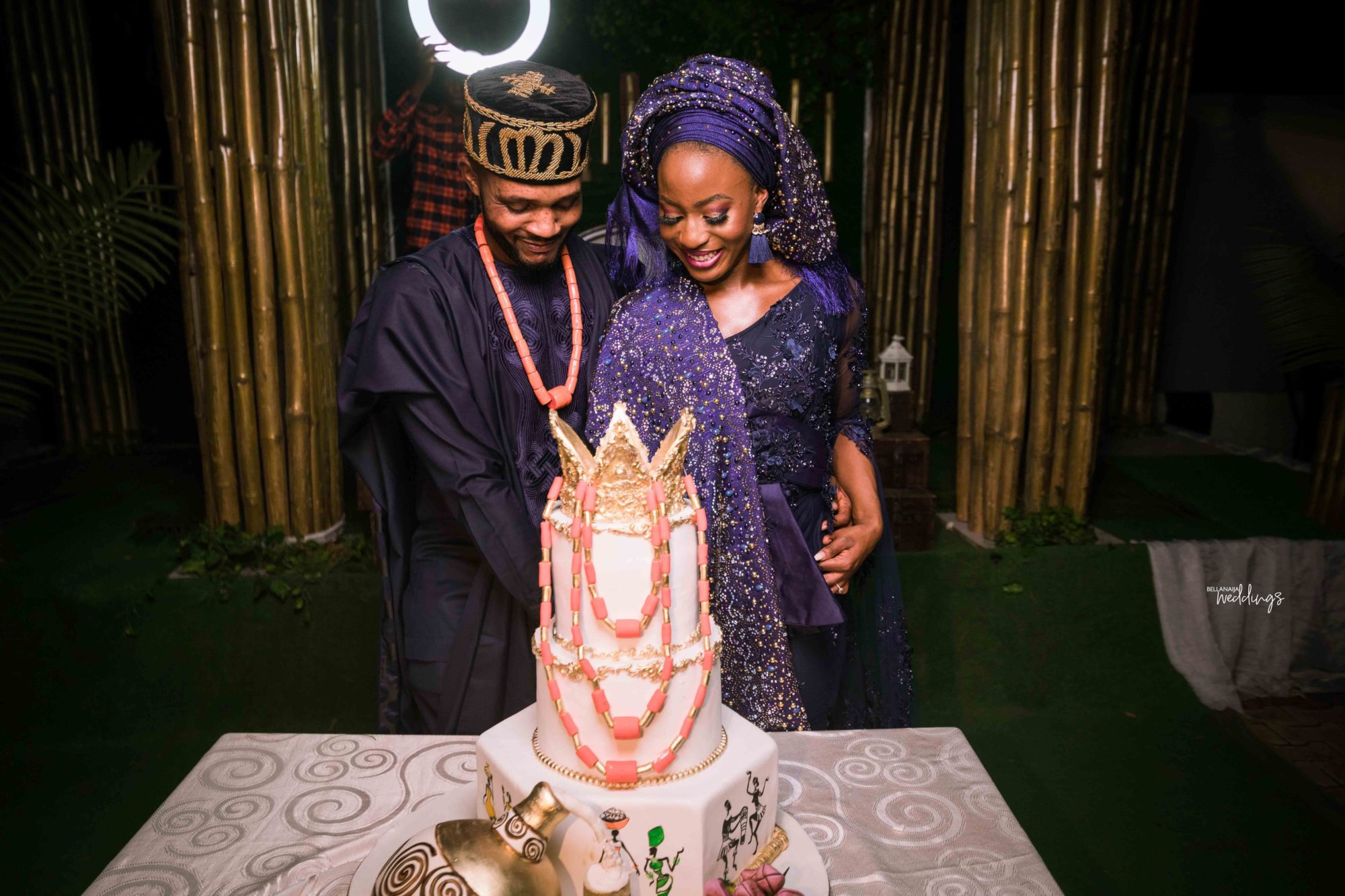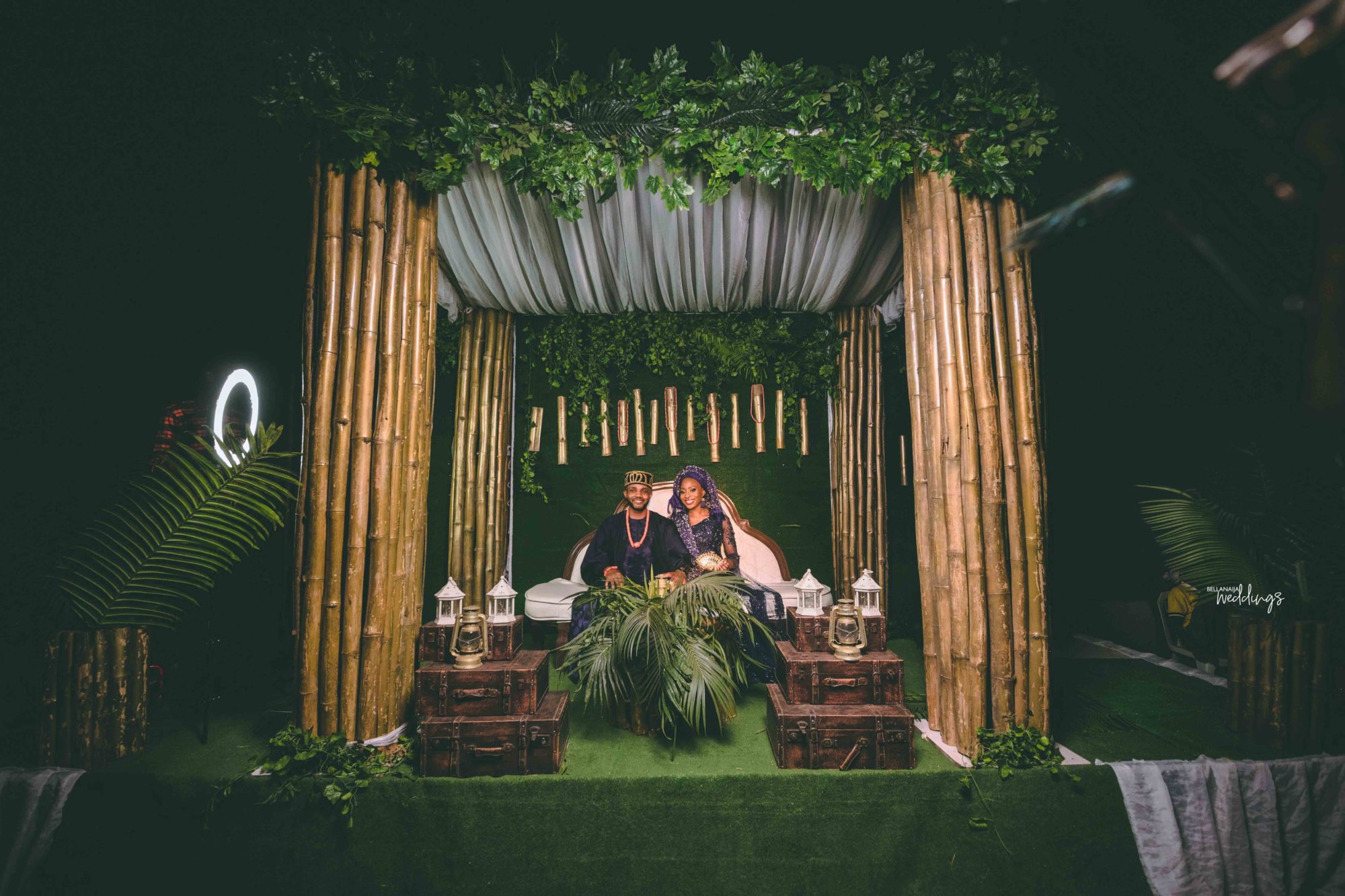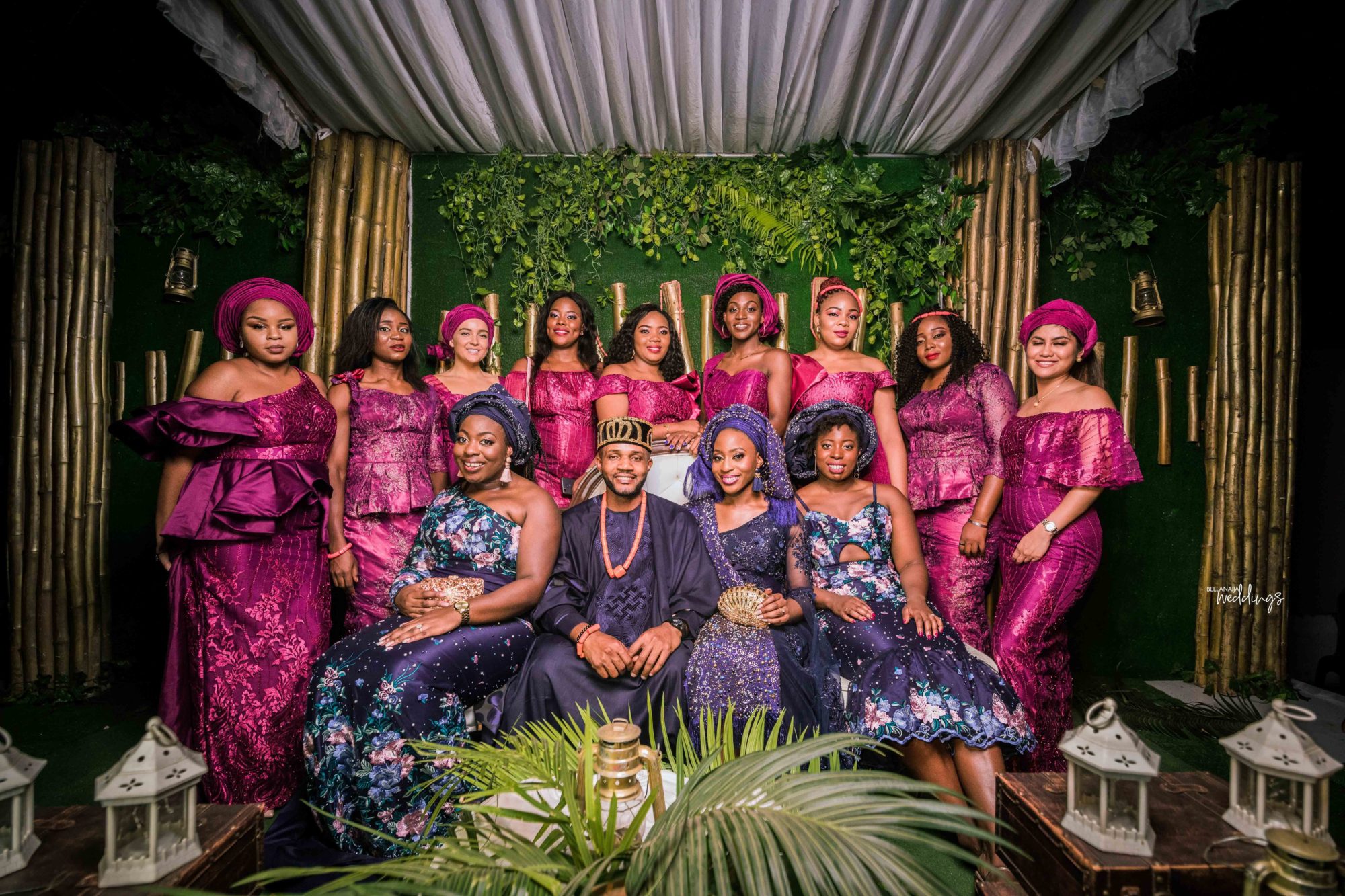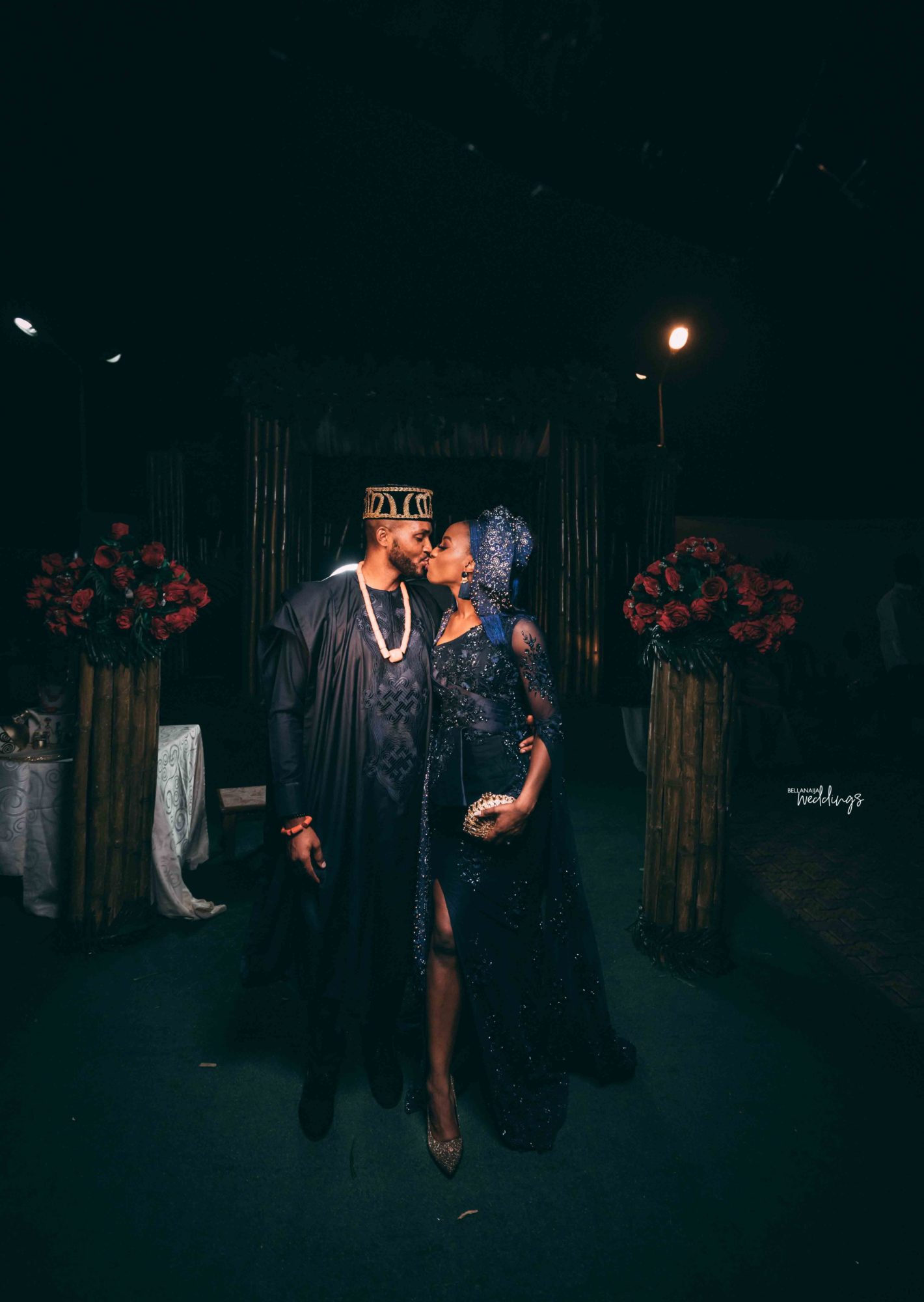 Credits
Bride: @ebyoligboh
Groom: @emekaanyadubalu
Photography: @bedgepictures
Makeup: @adammakenneth
Hair: @liisignature
Red dress: @msmakor
Groom's outfit: @victorstiff
Decor: @instinctdecor15
Beads: @nenejewellryandcraft
Dress: @aprilbykunbi
Crew: @m_osai